The Launch of Mobile Money Services in Angola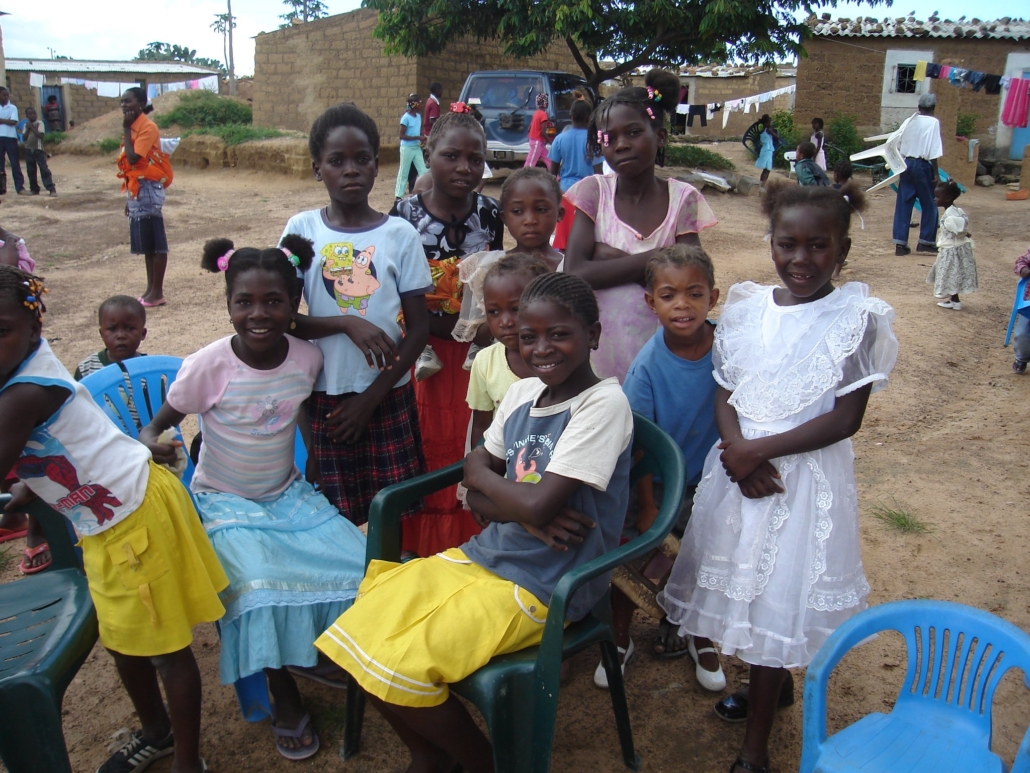 Today, millions of people in the world face barriers in obtaining bank accounts from traditional financial institutions. Consequently, many have to turn to alternative sources to manage their finances. For many, mobile money services provide an ideal solution. Mobile money services enable people to withdraw, deposit and transfer money without a bank account. Today, Africa holds more than 55% of the world's total mobile money services. In 2020, people from sub-Saharan Africa accounted for 43% of all new mobile money service accounts. Mobile money services break down barriers to access and the efficiency leads to more people using mobile money services. Mobile money services in Angola hope to encourage economic growth in the country and promote financial inclusivity.
Poverty in Angola
Angola stands as one of the most impoverished countries in the entire world. The World Bank Group reports that 32% of the entire population lives below the poverty line, with poverty affecting 18% of the urban population and 54% of the rural population. Furthermore, the unemployment rate in Angola is a stunning 31.6%. In addition, the country ranks 142 out of 180 countries in the Corruption Perceptions Index.
People mainly attribute these shocking statistics to government corruption and also the fact that the country is still recovering from its civil war, which ended slightly less than 20 years ago. Angola is the second-largest producer of oil in sub-Saharan Africa, producing nearly 1.37 million barrels of oil every day. Additionally, crude oil comprised about 88.% of exports in 2020. Angola has never attempted to diversify its economy away from oil to other products, which leaves its economy drastically fluctuating in an extremely volatile oil market.
Corruption is prevalent within the higher levels of government in Angola. Since oil is such a large part of Angola's economy, politicians and the few elites in Angola reap the benefits. This is evidenced in the country's Gini index score of 0.55, meaning income inequality in Angola is rampant. Nearly "20% of the population with the highest incomes receive 59% of all incomes," yet the most impoverished 20% obtain only 3%.
In addition, the Angolan Civil War caused massive devastation in the country. Nearly 1 million people died in the conflict, and it caused massive damage to public infrastructure, including healthcare, schools, roads and bridges. This has caused rampant poverty, food insecurity, unsafe water consumption and inequality in education.
UNITEL Money
With Huawei's technological support, "Angola-based mobile operator" UNITEL has created a mobile money service that allows users to make deposits, withdrawals, transfers and payments via mobile phone. Users of this service do not require a bank account. These mobile money services in Angola will be available in all 18 Angolan provinces.
UNITEL and Huawei have been working together over the past couple of years to use Huawei's technology to develop UNITEL Money, which launched in August 2021. UNITEL aims to reach at least 3 million Angolan citizens through UNITEL Money. Nearly 14 million people in the country have access to a cellphone and 7 million Angolans have access to the internet. UNITEL Money will have a potentially strong customer base from which consumers will also benefit, given the poor financial state of many in the country.
The company says it plans to use its 6,000 contracted agents and 20,000 sub-contracted agents to ensure the success of UNITEL Money. People can make deposits, withdrawals and transfers with UNITEL Money at any UNITEL Money Store or using an agent, in a network of hundreds of branches throughout the country. With the help of agents, a UNITEL customer will be able to immediately and instantly send money to another customer to collect at a UNITEL agent closest to their location.
Over time, UNITEL says it plans to increase the functionality of its Mobile Payments system as well. Overall, UNITEL Money may potentially serve as a useful tool for those experiencing financial barriers in Angola, particularly unbanked people without access to traditional banking services and financial resources. Mobile money services in Angola will bring about financial inclusivity for marginalized and impoverished Angolans while igniting economic activity through ease of access.
– Matthew Port Louis
Photo: Flickr
https://borgenproject.org/wp-content/uploads/The_Borgen_Project_Logo_small.jpg
0
0
Yuki
https://borgenproject.org/wp-content/uploads/The_Borgen_Project_Logo_small.jpg
Yuki
2021-10-09 01:30:37
2021-10-06 13:17:38
The Launch of Mobile Money Services in Angola