Examining Mental Health Policies in Botswana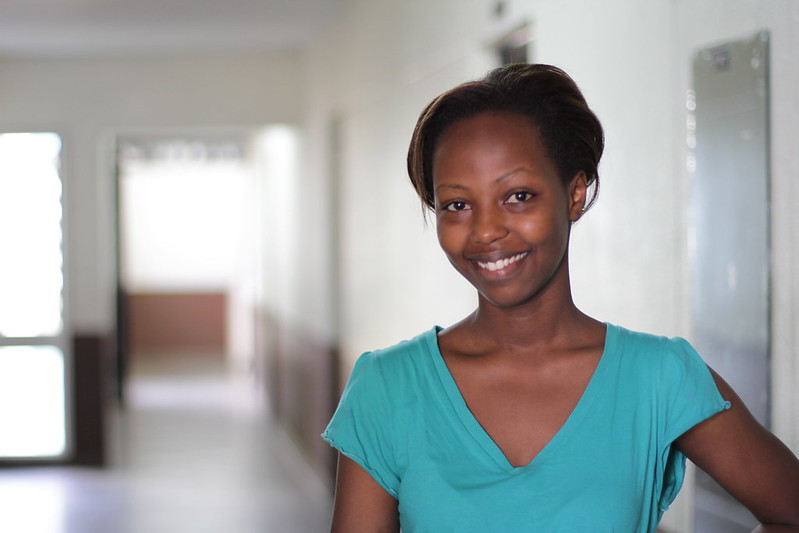 Botswana's 1969 Mental Disorders Act, Chapter 63:02, describes a person with mental illness as a "mentally disordered or defective person" who cannot handle their own affairs and is a danger to themselves or others due to an existing mental condition; and in the case of a child, one who cannot benefit from ordinary education. The Act does not permit the detaining in an institution of persons with mental illness except where cases fall under the Criminal Procedure and Evidence Act.
A patient's next of kin who is an adult or any other person at least 21 years of age who has seen the patient within the last 14 days may apply for a reception order to the District Commissioner, who in turn liaises with a medical practitioner on referral and treatment protocols. If the patient does not comply, the District Commissioner is allowed to use law enforcement and can choose to carry out the processes of the reception order either privately or publicly. The District Commissioner also has the responsibility to safeguard the patient's personal belongings and to allow a willing person to provide caregiving in the case of a Class III patient (one who does not require skilled medical care, failure to which is punishable by law).
Currently, mental health in Botswana is guided by the mental health policy drawn in 2003 that is now fully implemented and in line with human rights agreements.
Botswana's Mental Health Services
Botswana is an upper-middle-income country with a population of 2.3 million and a physician-patient ratio of 0.5 to 1,000. As of 2014, Botswana had a total of 361 inpatient mental health professionals and a ratio of 17.7 mental health workers to 100,000 people. Nurses made up the highest proportion of these professionals at 12.17, and psychiatrists were fewest at 0.29 to a population of 100,000 with one mental hospital and five psychiatric units across different general hospitals. In 2014, there were 46 mental hospital inpatients, 6% of whom were involuntarily admitted. Of all inpatients, 93% stayed less than one year.
The University of Botswana and the U.N. partnered to promote mental health in Botswana. In a 2019 forum, the university vice-chancellor reported that the most prevalent mental and neurological disorders were schizophrenia, schizoaffective disorders and depression, with the majority of patients being males. In 2010, 14,481 Batswana youth aged 15-34 had a mental disorder. The Ministry of Health and Wellness representative pointed to risks of alcohol abuse among the youth dealing with mental health challenges and the U.N. Regional Representative encouraged students to build stress resilience and coping. The university offers mental health services to students through a psychiatric nurse, who can also make advanced care referrals where necessary.
The country also has mental health promotion programs for children as well as an alcohol abuse prevention program for all age groups across the country. The Botswana Network for Mental Health, a subsidiary of the global Mental Health Network (MHN), aims to promote mental health in Botswana through advocacy and community empowerment activities. The organization further addresses the stigma associated with mental illness and helps people access mental health care.
Traditional Systems
Botswana's constitution makes provision for the House of Chiefs, or Ntlo ya Dikgotsi, a 15-member non-partisan system, of which seven of the members are Dikgotsi (chiefs) representing the different tribes. Eight are elected by their jurisdictions, four of whom are Dikgotsana (sub-chiefs). At the grassroots is the Kgotla, which serves as a local court system and informs parliament on community affairs, a go-between on local and tribal matters including property and customary law.
This Kgotla further encourages free expression in the community by providing a platform for open dialogue for conflict resolution. The Kgotla also handles minor criminal offenses and can take disciplinary action on wayward behavior. The Kgotla thereby promotes community cohesion and psychosocial health for overall mental health in Botswana.
Reforms in Mental Health in Botswana
Despite some human rights inadequacies in the 1969 Mental Health Act, mental health in Botswana has improved over the years, becoming increasingly compliant with WHO's directives as stipulated in the 2003 mental health policy. The traditional systems of government have also boosted social cohesion, thereby promoting mental health in Botswana.
– Beth Warūgūrū Hinga
Photo: Flickr
https://borgenproject.org/wp-content/uploads/logo.jpg
0
0
Yuki
https://borgenproject.org/wp-content/uploads/logo.jpg
Yuki
2021-01-14 07:30:21
2021-01-11 17:51:25
Examining Mental Health Policies in Botswana