Malala Day: July 12, 2013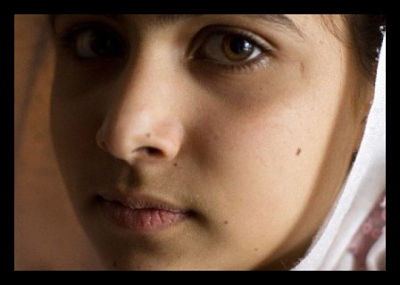 Perhaps no adolescent in the world is regarded with more widespread veneration than sixteen-year-old Malala Yousafzai, the well-known Pakistani advocate for female education who was shot by the Taliban for her convictions in October 2012. Seriously injured from the shooting, Malala was immediately flown to the United Kingdom to undergo a series of emergency operations. Miraculously, she recovered.
Just over a year later, Malala is back in school. However, her life is far from blithe—the urgency for access to education for all girls is ever present. Thus, Malala continues to ceaselessly advocate for girl's rights, disseminating her message on the global stage.
In order to honor her prodigious efforts in the name of girls everywhere, the United Nations hosted Malala Day on July 12, 2013, her sixteenth birthday. The event—which evolved to be known as "Malala Day"—included a speech by Malala herself, pushing for female education everywhere.
Standing amongst the most powerful leaders in the world, Malala spoke confidently. She beseeched courage from the world's women: "Let us pick up our books and pens. They are our most powerful weapons. One child, one teacher, one pen and one book can change the world. Education is the only solution."
She then addressed the personal, demonstrating the unwavering nature of her principles: "The terrorists thought that they would change my aims and stop my ambitions but nothing changed in my life, except this: weakness, fear and hopelessness died. Strength, power and courage were born."
In a world where 115 schools were attacked last year in Mali, 165 in Yemen, 321 in occupied Palestine, and 167 in Afghanistan, Malala's struggle has never been more pressing.
– Anna Purcell
Sources: AlJazeera, The Guardian
Photo: National Secular Society
https://borgenproject.org/wp-content/uploads/The_Borgen_Project_Logo_small.jpg
0
0
Borgen Project
https://borgenproject.org/wp-content/uploads/The_Borgen_Project_Logo_small.jpg
Borgen Project
2013-08-12 16:27:13
2017-10-04 12:35:10
Malala Day: July 12, 2013