How Israel's Foreign Aid is One of the Most Effective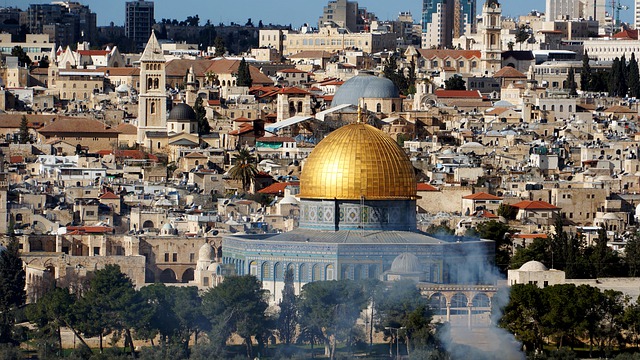 Israel, a country 18 times smaller than California, is proving that size does not matter in terms of global impact. For decades, Israel has served as a trailblazer in technology, medicine, artificial intelligence and innovation. Golda Meir, Israel's former Prime Minister, spearheaded a program called MASHAV in 1957. MASHAV is a Hebrew acronym for "Israel's Agency for International Development Cooperation." At its onset, MASHAV worked with countries in Africa and Asia. Today, MASHAV works with more than 130 countries like Ethiopia, Vietnam and Guatemala.
Natural Disaster Response
Among the most impactful of Israel's foreign aid is the work with refugees, natural disasters and terrorism response. For example, in 1995, the Israeli Foreign Ministry, in collaboration with the Israeli Defense Force, created a humanitarian aid unit that executes operations worldwide. Israel has sent 24 delegations of Israel's foreign aid team to 22 countries between 1985 and 2015.
Israel's aid to Haiti following the 2010 earthquake is among the most respected of Israel's foreign aid efforts. Israel, one of the first countries to send support to Haiti, set up makeshift hospitals and disaster relief tents. Israel's teams sent more than 200 doctors and volunteers to treat those affected by the disaster directly at the scene. In less than two weeks, Israel's foreign aid teams treated more than 1,000 Haitians, performed more than 300 successful surgeries, delivered 16 babies and rescued four lost individuals.
Start-Up Nation
Israel's foreign aid capacity can be primarily attributed to its advanced technology. In 2019, Israel received the third-largest amount of funding from venture capitalist firms for various Israeli startups. The U.S. and China are the only countries that received more funding. In the last six years, annual investments have increased from $112 million to $650 million, with more than 250 active startups.
Among Israel's startups are various medical companies working on COVID-19 innovations. For example, the Israel Innovation Authority is working to create a robotics partnership. This partnership will connect Israeli companies to South Korean companies to collaborate on coronavirus solutions. Additionally, with more than 600 investors and 100 companies working on COVID-19 technological solutions, the Israeli private sector is far more efficient than other companies and governments.
Most recently, Israel developed a sticker called the Maya to cover medical doctors' masks to decrease their exposure to the virus. Made of a nanofiber material, the masks contain nanoscale pores that prevent the virus from attaching to the mask's base. The virus itself is 130 nanometers, which is small enough to attach to standard masks. However, the Maya prevents such attachment. The U.S. and Europe are expected to approve the mask. In addition, there are currently plans to export the masks to Canada, Japan and Spain.
Israel's foreign aid efforts span from natural disaster relief to cutting edge technological advances. The country's global impact in comparison to it's size is proving Israel to be a trailblazer in global aid and innovation.
– Maya Sulkin
Photo: Pixabay
https://borgenproject.org/wp-content/uploads/logo.jpg
0
0
Yuki
https://borgenproject.org/wp-content/uploads/logo.jpg
Yuki
2021-01-08 07:30:44
2021-01-06 16:33:26
How Israel's Foreign Aid is One of the Most Effective