Irish Aid Coming to the Horn of Africa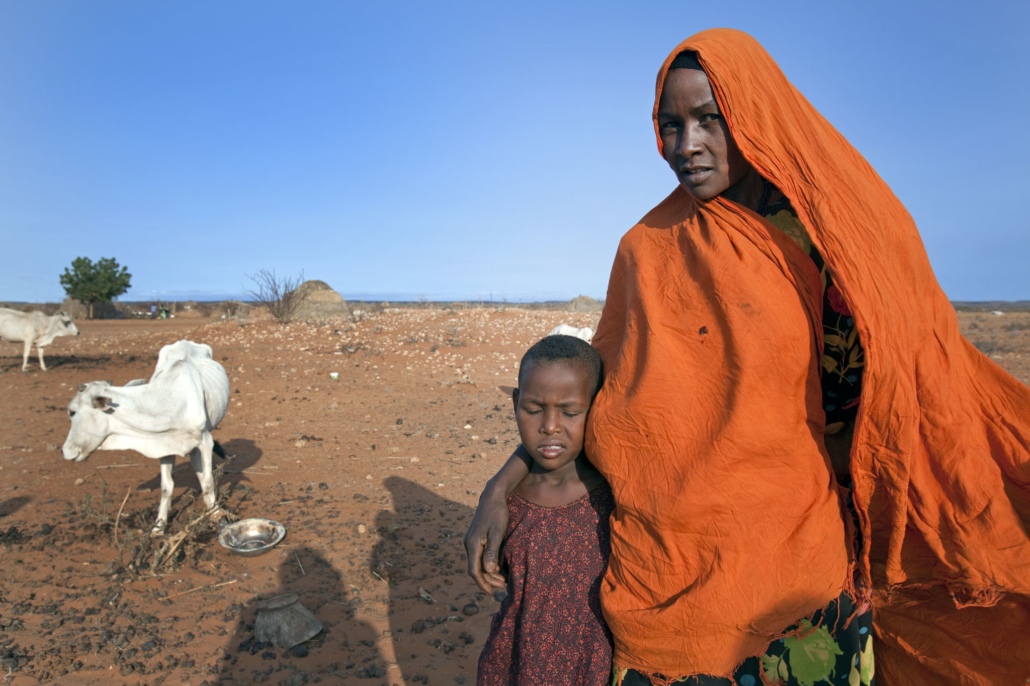 Located in East Africa, the Horn of Africa consists of Somalia, Kenya and Ethiopia. The area is experiencing an unprecedented drought, "following four consecutive failed rainy seasons in parts of Ethiopia, Kenya and Somalia, a climatic event not seen in at least 40 years."
Because of this unprecedented drought, many have come to the aid of the area including government agencies, nonprofits and other agencies with local presence in the area. One of these contributors is Irish Aid, Ireland's Department of Foreign Affairs, which provided an additional €30 million to the area in November 2022, bringing its total contributions to the Horn of Africa in 2022 to more than $100 million.
Damages and Lasting Consequences
The drought affected more than 36 million people within the area with 23 million of these people facing food insecurity. This food insecurity has come from the loss of livestock lives with almost 10 million livestock dead because of the drought. Kenya's government translated this into an economic loss of more than $1.5 billion. It will take farmers within the area years to rebuild due to the severity and duration of the drought. "A recent IOM assessment in Garissa county, Kenya, found that over 72,600 pastoralist households had lost their capital and livelihood opportunity," OCHA reports.
More than 5.7 million children under 5 are experiencing acute malnutrition while about 1.3 million are experiencing severe acute malnutrition. Related to this, more than 1.2 million nursing and pregnant women experience malnourishment, with the highest affected population living in Ethiopia.
The Allocation of Irish Aid's Funds
With Irish Aid sending these additional funds to the Horn of Africa, here is an insight into the allocation of the funds in the most effective way:
Irish Aid will deliver more than half of the funds to the worst affected areas. UNOCHA will put these funds into place in Somalia, Sudan and South Sudan, UNICEF in Kenya and Ireland's own embassy in Ethiopia with the assistance of local partners.
The program will contribute €5 million of the funds to the U.N.'s Central Emergency Response Fund (CERF) in the area.
Multiple Irish NGO partners will receive €5 million to provide life-saving care, monetary relief and sanitation and replenish food supplies.
Irish Aid in the Horn of Africa
These additional funds bring the total for Irish Aid's contribution to the Horn of Africa up to more than €100 million just within 2022. With the announcement of additional funding, Ireland's Minister of Foreign Affairs, Simon Coveney stated on the matter: "The Horn of Africa is on the brink of disaster. The prospect of starvation and famine across swathes of the Horn is imminent. The combined effects of drought, conflict, ongoing political struggle and the global impact of the war in Ukraine have been devastating. Ireland is stepping up our support to respond immediately," the Department of Foreign Affairs reported on its website.
Economic aid from Irish Aid and many others is vital to lessen the humanitarian crisis within the area. These contributions can drastically reverse the effects and help the countries in the area rebuild.
– Sean McMullen
Photo: Flickr
https://borgenproject.org/wp-content/uploads/logo.jpg
0
0
Jennifer Philipp
https://borgenproject.org/wp-content/uploads/logo.jpg
Jennifer Philipp
2023-01-13 07:30:27
2023-01-10 10:19:54
Irish Aid Coming to the Horn of Africa