Investing in Peace Could Help End Global Poverty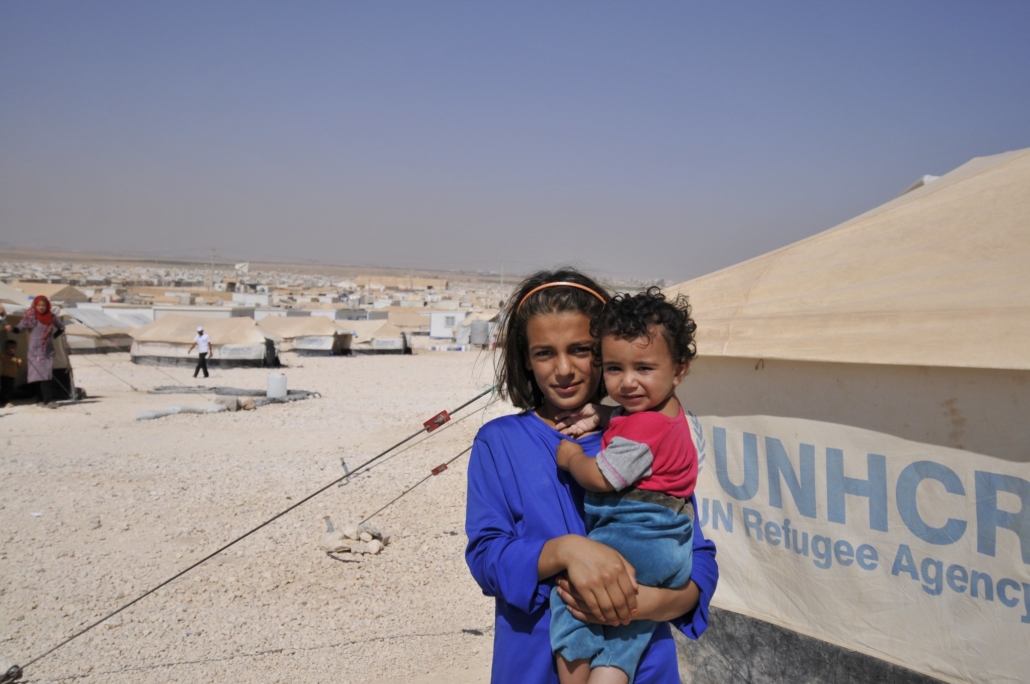 The World Bank recently estimated that, by 2030, up to two-thirds of the world's extreme poor would live in fragile and conflict-affected situations (FCS). FCS have serious impacts on poorer countries: conflicts reduce GDP growth, on average, by 2% a year and force millions of people to flee their homes. The number of forcibly displaced people worldwide has more than doubled since 2012, exceeding 74 million in 2018. Of these people, almost 26 million are refugees, the highest percentage ever recorded, with developing countries hosting 85%. This puts a financial and social strain on host countries while also devastating generations of refugees. Constant displacement makes it difficult for refugees to maintain a stable source of income, have consistent access to basic necessities and receive an education. In fact, one in five people in countries that FCS affects suffers simultaneously from inadequate monetary, educational and basic infrastructure resources, making social mobility difficult. As a result, investing in peace is very important.
The Correlation Between FCS and Poverty
There seems to be a correlation between living in FCS and poverty, as the 43 countries with the highest poverty rates in the world are in FCS in Sub-Saharan Africa. World Bank data shows that economies in FCS have maintained poverty rates of over 40% in the past decade, while economies that have escaped FCS have cut their poverty rates by more than half. On an individual level, a person living in FCS is 10 times more likely to experience poverty than a person living in a country that has not experienced fragility or conflict in the past 20 years.
A solution to poverty might be investing in peace: invest in businesses, organizations or development agencies that work to lessen the prevalence of FCS around the world. While humanitarian interventions may bring about peace in the short term, they often do not address development after the establishment of peace. In addition, many conflicts around the world have become protracted and complicated, making humanitarian interventions less effective in the long run. Development agencies, on the other hand, work to establish peace in three-time frames: before, during and after conflict.
Before Conflict
One important step in lessening the prevalence of FCS around the world is to prevent conflict before it begins. This means identifying and addressing a point of conflict within a country or community before it becomes widespread, complex and potentially violent. Antonio Guterres, Secretary-General of the United Nations, emphasized the importance of investing in conflict prevention: "Instead of responding to crises, we need to invest far more in prevention. Prevention works, saves lives and is cost-effective." Estimates have determined that for every $1 the United States spends on conflict prevention, it saves $16 in future response costs. On a larger scale, this finding emphasizes the importance of investing in peace to curb the need for an expensive humanitarian intervention when the conflict is widespread, complex and violent.
One example of an American law promoting investments in conflict prevention is the Global Fragility Act of 2019. It focuses on U.S. foreign aid to prevent violent conflict in fragile countries and strengthens research to identify foreign assistance programs that are most effective at preventing conflict and violence. The act authorizes $1.15 billion over the next five years to fund violent conflict prevention and peacebuilding efforts in countries in FCS. The act also benefits U.S. taxpayers, since violent conflict prevention is much more cost-effective than containing a conflict through humanitarian intervention.
During Conflict
Some development agencies around the world make medium-term to long-term investments in countries with ongoing, protracted conflicts. The investments aim to preserve human capital and strengthen local institutions working to promote peace and protect civilians. These investments serve as a social safety net for those at risk, providing them with basic necessities and services such as access to water, food and education. Violent conflicts can significantly affect the accumulation of human capital in a population, and the effects can be long-lasting if the conflict is prolonged across generations. Thus, it is important to provide people with this social safety net to ensure that they can rebuild their lives economically and socially after the conflict ends.
A successful example of investment in a country amid conflict is the World Bank's investments in Yemen. Yemen has been in crisis for nearly a decade, since the Houthis overthrew its government, resulting in what the U.N. has called "the worst [humanitarian crisis] in the world." Millions of people have been internally displaced while suffering from medical shortages and threats of famine. The World Bank's International Development Association has allocated $400 million to creating jobs and providing refugees with essential resources under its Emergency Crisis Response Project (ECRP). As a result, 4.3 million people have received access to community services (water, sanitation, better roads, etc.) and 9.5 million workdays have emerged. Another component of the ECRP is a $448.58 million cash transfer to poor and vulnerable households. As of April 9, 2020, the transfers had reached 1.42 million households or 9 million individuals. The World Bank's Engagement Strategy for Yemen 2020-2021 will continue funding for the ECRP and other initiatives to provide essential services, preserve Yemen's human capital and strengthen local organizations helping those in need. 
After Conflict
Investing in post-conflict peacebuilding is another way in which development agencies can help those living in FCS. Investments in peacebuilding can supplement humanitarian and peacekeeping efforts by promoting economic and social growth after a conflict has ended. An important part of promoting economic growth is investing in micro to medium-sized businesses as a means to create jobs and jumpstart the local economy. It is also important to invest in the government to ensure that it can provide its citizens with essential services and resources well after the conflict has ended.
One agency investing in post-conflict peacebuilding is the United Nations (U.N.) Peacebuilding Fund (PBF). The PBF is a financial instrument used to sustain peace in countries in FCS. The PBF invests with other U.N. entities, governments, multilateral banks, NGOs and national multi-donor trust funds. Since its inception, 58 member states have contributed to the fund, with the allocation of $772 million to 41 recipient countries from 2006 to 2017. The Secretary General's PBF 2020-2024 Strategy calls for the investment of $1.5 billion to countries in FCS over the next five years. The largest distribution of funds (35%) will go towards facilitating transitions from humanitarian missions to peacebuilding and future development. 
Looking Forward
Preventing, creating and maintaining peace in FCS is a daunting task that may take years to accomplish in certain areas. It is important to invest in peace at all three stages of conflict to save lives, save money and preserve resources. There are currently numerous multilateral aid agencies investing billions of dollars into countries in FCS, and one would hope that these efforts, along with humanitarian interventions, will lessen the prevalence of FCS around the world. Investing in peace could be the beginning of the end of global poverty, and if the world works together to lessen FCS, it could lift millions of people across out of poverty globally.
– Harry Yeung
Photo: Flickr 
https://borgenproject.org/wp-content/uploads/logo.jpg
0
0
Jennifer Philipp
https://borgenproject.org/wp-content/uploads/logo.jpg
Jennifer Philipp
2020-11-17 01:30:52
2020-11-16 10:56:41
Investing in Peace Could Help End Global Poverty