Poverty and International Adoption in Ethiopia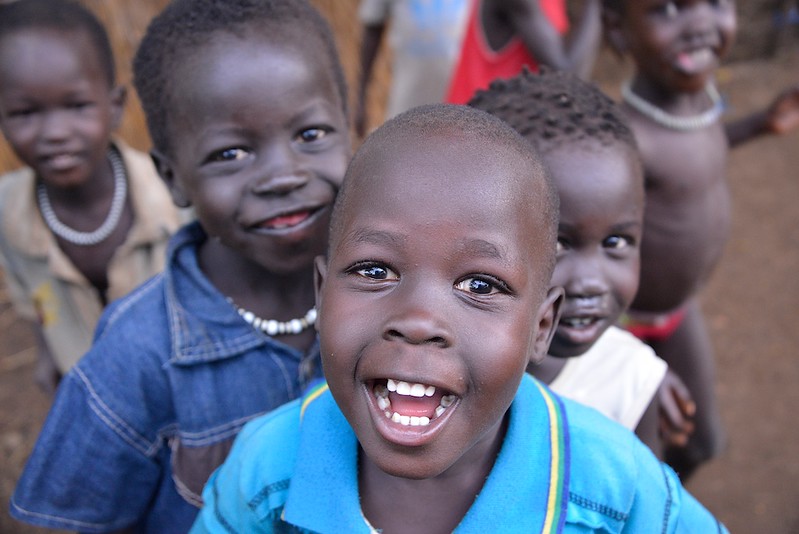 Due to decades of poverty and other factors, Ethiopia has one of the largest orphan populations in the world. In the past decade, Ethiopia has become one of the most common countries from which U.S. citizens can adopt children. However, Ethiopia's ban on international adoption in 2018 has affected thousands of Ethiopian children living in poverty. International adoption in Ethiopia is an extremely complex process. Netsanet Waal, an international adoptee, explained to The Borgen Project that after she lost both her parents to AIDS, she and her little sister Mekdelawit lived in an orphanage in Ethiopia. Their adoptive parents, Rhonda and Tracy Waal, adopted Netsanet and Mekdelawit in 2007. Here are eight questions and answers about international adoption.
8 Questions and Answers About International Adoption
How did international adoption become so common in the United States? As Europe's refugees fled to the United States after World War II due to post-war developments, the Displaced Persons Act of 1948 helped introduce international adoption and migration into Western culture. During the 1950s and 1960s, the number of international adoptions surged, notably among families compelled to adopt for religious reasons. Media coverage of global crises in impoverished countries increased in the 1980s. As a result, adoption became a more promoted practice in American culture and society.
What are the benefits of international adoption? Every child deserves to have a family and international adoption provides a way for children to feel loved, safe and supported. When middle-class and upper-class families adopt children from impoverished countries, a child's quality of life typically increases. Even more, international adoption improves foreign relations by facilitating dialogue between countries. International adoption also has a meaningful impact on those who come in contact with adoptees. In small towns with little diversity, adoptees can reshape many U.S. citizens' perspectives on different cultures. 
What are the negatives of international adoption? The cost of international adoption is extremely high. According to the Child Welfare Information Gateway, international adoption can cost between $20,000 and $50,000. The high price of international adoption makes it inaccessible to many families, suggesting that many capable families cannot adopt for financial reasons. Additionally, as immigrants, children adopted from other countries often enter communities that do not resemble their own. Therefore, adoptees can struggle with discovering their identity and personhood until later on in their lives, if they ever do. In an interview with The Borgen Project, Waal spoke about how her upbringing in the small rural town of Mount Vernon, Ohio affected the way she perceived herself as a black woman. Waal explained that she did not have any Ethiopian influences around her, and she struggled to connect with the culture of her home country because she grew up in a predominantly white town.
How did Ethiopia become a country known for orphan adoption? Ethiopia's food shortage from 1983-85 caused an estimated 1 million deaths and forced millions more into extreme poverty. The AIDS epidemic devastated Ethiopia as well. AIDS started spreading in Ethiopia in 1984; about 12% of women and 8% of men in Ethiopia were HIV positive by 2000. Children and youth also became more likely to contract HIV during the early 2000s through mother-to-child transmission. When BBC reporter Michael Buerk traveled with World Vision in 1984 and reported on famine and poverty in Ethiopia, it inspired Americans to aid the country. Waal explained how her adoptive parents had witnessed the famine on television as children. The parents felt that God was calling them to adopt later in 2007. At the time, Ethiopia was the fourth poorest country in the world. The Waal family wished to help by adopting two of the 4.9 million orphans in Africa at the time, and they were not the only family considering such a decision.
How does poverty affect Ethiopian children today? Ethiopia had a 24% poverty rate in 2016, which means that thousands of kids grow up without access to education and resources. Less than 20% of children living in poverty can finish elementary school, while less than 25% have received basic vaccinations.
Why did the Ethiopian government ban international adoption recently? The Ethiopian government banned international adoption in Ethiopia in 2018. Ethiopian officials pursued this course of action as they believed it would protect orphans; officials were worried about the psychological problems and physical abuse that adoptees could suffer. When asked about the benefits of international adoption, orphanage administrator Abebayehu Fikad explained, "Even if we are poor, it's better to be with our society," in an interview with NPR.
How did the ban of international adoption in Ethiopia affect orphaned children? Ethiopia continues to face an orphan crisis. Today, 800,000 of Ethiopia's 4.5 million orphans have lost their parents to AIDs, and there are specific orphanages aiding children in such situations. Many of the children will likely live in orphanages until they age out of the system.
Who is aiding Ethiopian orphans? NGOs including Save The Children are advocating for Ethiopian orphans and children. Save the Children has touched millions of lives through its work on the ground and its child sponsorship program. Save The Children has also assisted more than 1 million parents in helping their children and provided protection for more than 800,00 children experiencing crises. In addition, Save the Children has established programs to enhance education, literacy and career-building skills for unprivileged children.
Looking Ahead
Although international adoption in Ethiopia does have negative aspects, millions of children in Ethiopia do not have basic access to family, shelter or food. Although the international public cannot adopt in Ethiopia, individuals can still support Ethiopian children living in poverty by donating to the Save the Children cause.

– Abby Adu
Photo: Flickr
https://borgenproject.org/wp-content/uploads/logo.jpg
0
0
Evan Winslow
https://borgenproject.org/wp-content/uploads/logo.jpg
Evan Winslow
2021-10-20 01:30:25
2021-10-18 08:21:58
Poverty and International Adoption in Ethiopia