Powering Development with Infrastructure in Togo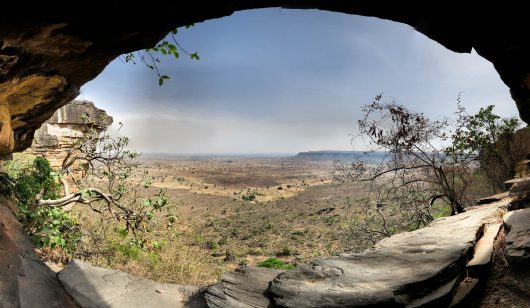 Togo, a West African nation on the Gulf of Guinea, shares a border with Ghana and has an estimated population of 7.6 million as of 2016. Togo is working towards improving its economy and relations by improving the country's infrastructure.
Infrastructure is a crucial platform that supports countries, whether it be via economic or social means. Oftentimes, basic infrastructure such as power and water are lacking or in need of upgrades to sustain communities and development.
Power infrastructure in Togo is being improved with support from investors and consultation from the International Finance Corporation (IFC). ContourGlobal, a power company, is helping Togo meet the growing demand for power. The IFC is investing 20 percent equity in ContourGlobal for the development and operation of a 100-megawatt power plant located in Togo's capital, Lomé. It now produces enough electricity for the city and will soon be enough to sustain regional power supplies. Electricity infrastructure in Togo has proven reliable and efficient in assisting communities as well as encouraging investment in infrastructure that will prove successful for Togo in the long run.
The World Bank has also assisted Togo with infrastructure development. The Emergency Infrastructure and Electricity Rehabilitation Project (PURISE) will support the Togolese government in restoring and expanding infrastructure in Togo. This project will improve urban mobility and access to remote locations as well as provide temporary work for workers in Togo.
PURISE is split into four categories, each one focused on areas needing improvement. One of the categories will focus on the drainage of unclean drinking water and replace outdated gutters with sustainable drainage networks. The water infrastructure in Togo is also seeing improvement via projects. One of the categories in PURISE is set to increase water access and improve the quality of drinking water. This will be achieved with networks of water systems between communities and installing pipes and water kiosks.
UNICEF states that 39 percent of Togolese do not have access to clean water and a quarter of the Togolese population does not have access to water within walking distance. The government of Togo has made commitments to improving water and sanitation, including eliminating open defecation and establishing sanitation and hygiene resource departments.
Infrastructure in Togo is slowly growing throughout the country. With investments being made in basic resources, Togo is sure to see beneficial modernization.
– Jennifer Serrato
Photo: Flickr
https://borgenproject.org/wp-content/uploads/logo.jpg
0
0
Borgen Project
https://borgenproject.org/wp-content/uploads/logo.jpg
Borgen Project
2018-02-04 07:30:08
2019-11-08 02:11:39
Powering Development with Infrastructure in Togo