Project Begins to Improve Road Infrastructure in Laos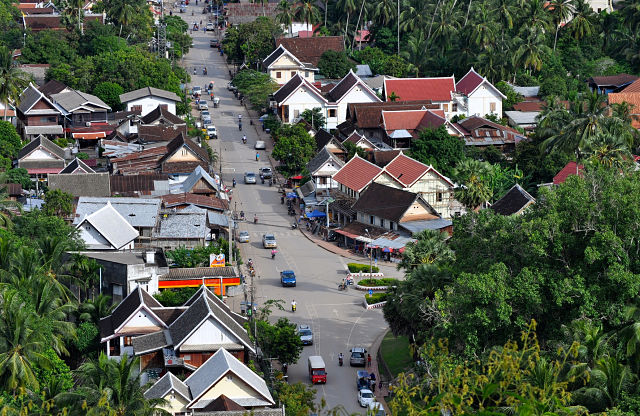 Laos is completely landlocked, with Vietnam standing between the small country and the Gulf of Tonkin. As a result, road transport is an essential form of transportation and the only means of improving economic development through infrastructure.
Unfortunately, road infrastructure in Laos is limited, underdeveloped and particularly vulnerable to extreme weather conditions. According to the World Bank, 50 percent of the roads observed were in fair or good condition and only 56 percent of the rural population in Laos has access to an all-season road.
In 2017, The World Bank and Laos Ministry of Finance signed an agreement to dedicate $25 million to the Second Road Sector Project in Laos, which is mainly designed to create climate-resistant road infrastructure and to improve road connectivity in parts of Laos that are susceptible to natural disasters.
As a country, Laos is no stranger to natural disasters such as landslides, floods, earthquakes and cyclones. For villagers in rural areas, floods are the biggest detriment to crops, which are not only a source of income but also a source of sustenance for many farm families.
The six provinces at the center of the Second Road Sector Project are particularly defenseless in the wake of natural disasters. The central provinces face issues with backwater flooding while the northern provinces are most susceptible to flash floods and landslides.
Ensuring climate resilience in these provincial roads involves routine road maintenance. Spot maintenance is also needed to improve the poorest sections of existing road infrastructure in Laos.
These maintenance changes include increasing drainage, decreasing or stabilizing large slopes, elevating low roads that are vulnerable to flooding and re-graveling existing roads. The upgrades aim to lessen the effects of different forms of flooding and will help maintain the accessibility of more roads following natural disasters so that people in the most rural areas may attend work and school and have access to important services.
On the institutional level, the project called for critical changes in policy and the public sector, such as providing training and technical assistance which ensure proper and timely implementation of the roadwork projects. In the case of the highly probable natural disaster, project proceeds are re-allocated to an emergency response for the poor northern and central provinces. The emergency response includes a specified list of goods, services and infrastructure work that are to be implemented following a natural disaster.
While the project was only implemented a year ago, the World Bank and the Lao Ministry of finance have made tangible steps toward progress. By October 2017, the World Bank collected a large amount of data on the conditions of road infrastructure in Laos and the climate-resilient road maintenance component is already in motion, making certain parts of Laos better prepared than they were in 2016 for the next flash flood or earthquake. The World Bank projects that these changes will give 57 percent of people access to all-season roads by 2022 with the hope that this number will continue to increase.
– Danielle Poindexter
Photo: Flickr
https://borgenproject.org/wp-content/uploads/logo.jpg
0
0
Borgen Project
https://borgenproject.org/wp-content/uploads/logo.jpg
Borgen Project
2017-12-23 07:30:33
2019-11-12 22:33:45
Project Begins to Improve Road Infrastructure in Laos