How Inflation in India Threatens Poverty Gains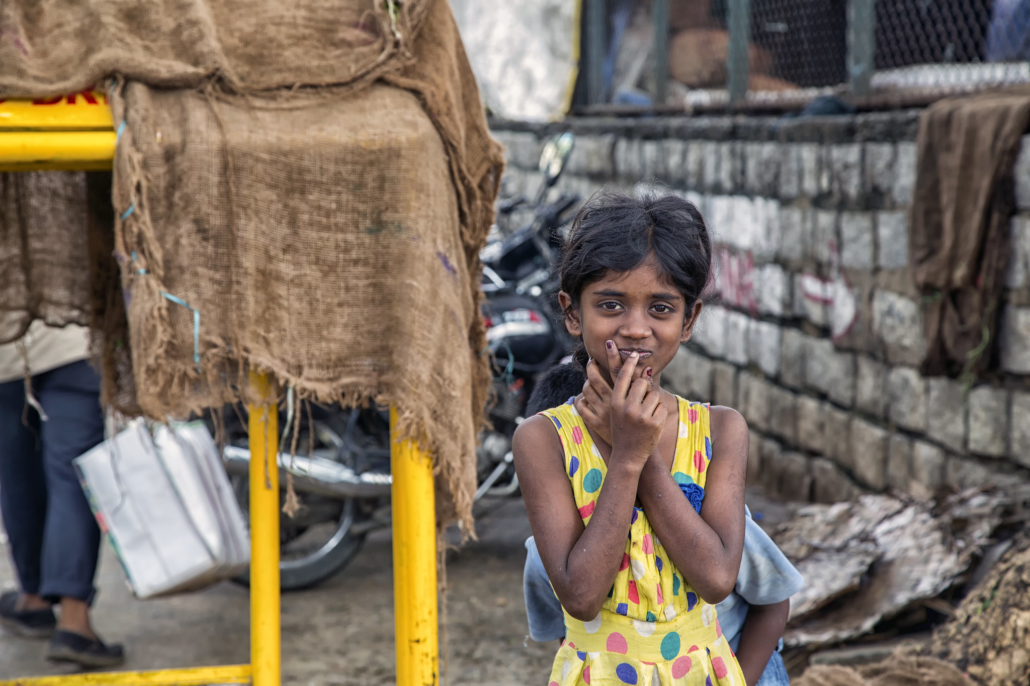 In 2019, the Global Multidimensional Poverty Index indicated that the Indian government's poverty reduction efforts led to 271 million people rising out of poverty between 2006 and 2016. This would place India as the country with the "highest rate of poverty reduction." However, like most other countries, global inflation arising from the COVID-19 pandemic and the Russia-Ukraine war have made Indian citizens more vulnerable to poverty through increased inflation in India.
The Impacts of Inflation
Even before Russia's invasion of Ukraine caused global inflation to rise, inflation in India was already mounting. The Russia-Ukraine crisis did not cause inflation in India but merely accelerated it. According to the wholesale price index (WPI), "as measured by the WPI, it averaged 11[%] during March-June 2021, 12.2[%] July to October 2021 and 14.1[%] between November 2021 and February 2022," Frontline magazine reports.
Even before the onset of the COVID-19 pandemic, India noted high unemployment rates. By April 2019, unemployment in India stood at 7.6%, which is almost double the rate from 2017 (about 4%). Petrol and fuel had already more than doubled since 2020. Prices continued to increase after the invasion of Ukraine.
Food Inflation
In India, the costs of essential food products have soared by 50% between 2015 and 2022. This staggering inflation has an especially significant impact on India's lower middle class and lower class, especially in rural areas. Because, while the prices of many common items have nearly doubled, the "real wage rate" has increased by just 22% since 2015.
In April 2022, the World Bank highlighted that "for each one percentage point increase in food prices, 10 million people are thrown into extreme poverty. If food prices stay this high for a year, global poverty could go up by more than 100 million."
Poverty Rates in India
India is a country that has long been lauded for its fight against poverty. According to the United Nations, India managed to lift 415 million citizens out of conditions of multidimensional poverty over a 15-year period "between 2005-06 and 2019-21."
However, like many other countries, the COVID-19 pandemic and the Ukraine-Russia war significantly impacted poverty and inflation in India. According to the Pew Research Center, "the number of people who are poor in India (with incomes of $2 or less a day) is estimated to have increased by 75 million because of the COVID-19 recession." The World Bank estimated that, globally, the pandemic pushed 71 million additional people into extreme poverty in 2020 and at least one-third came from India, ThePrint says.
However, poverty estimations are not definitive since India has failed to release official poverty estimates since 2011/12. While some researchers estimate that poverty levels in India have increased, others suggest extreme poverty rates did not rise during the pandemic.
Political Response
Despite the general concern over rising rates of poverty and inflation in India, some Indian politicians assert no such concerns. India's Minister of Finance Nirmala Sitharaman has taken a firm stance that India's inflation is not a major source of concern for the country. Citing a United Nations Development Programme report, she said in July 2022 that the effect of inflation on India's impoverished is "negligible."
She has also stated that India's welfare program had eased the impact of rising food costs during the pandemic and through the Russia-Ukraine crisis. The Indian government began a program to distribute grain to people most in need under the National Food Security Act, running from April 2020 to September 2022.
In total, it benefited almost 800 million people over the course of 2.5 years. The government also worked to support people financially, paying low-income women ₹500 ($6.08) a month for the first three months of the pandemic, which benefited 2 million women. A recent assessment showed that these programs and other targeted transfer initiatives shielded low-income families from price hikes.
India is putting up a strong fight against inflation and poverty. Although inflation and poverty levels are still high in the country, a strong governmental welfare system remains the solution to reducing impacts on the most vulnerable citizens.
– Padma Balaji
Photo: Flickr
https://borgenproject.org/wp-content/uploads/logo.jpg
0
0
Saiesha
https://borgenproject.org/wp-content/uploads/logo.jpg
Saiesha
2023-01-09 07:30:55
2023-01-09 07:47:52
How Inflation in India Threatens Poverty Gains