3 Standout Indonesian Youth Programs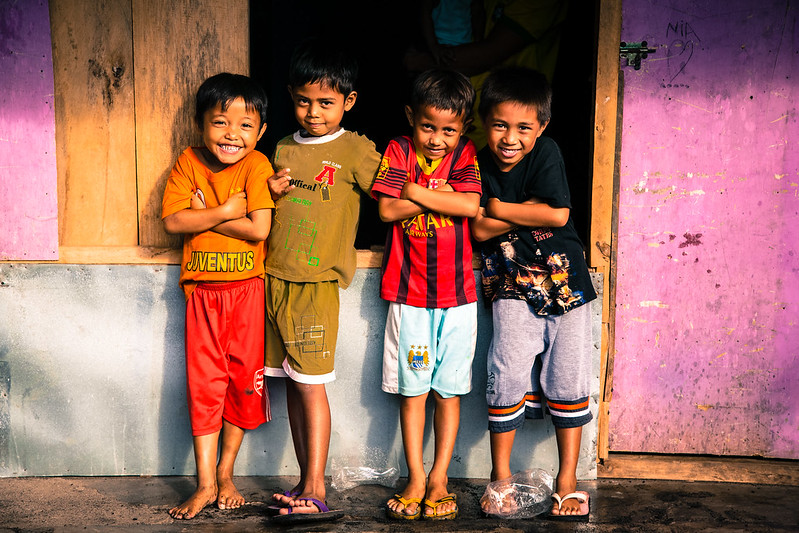 Around 85 million children live in Indonesia, making up one-third of the country's population. Children are necessary for their country's future, and the education and opportunities they receive are what allow them to have that impact. That is why it is important for children to have programs and organizations that give them more opportunities and allows them to realize their full potential. Several Indonesian youth programs provide these opportunities to children in Indonesia. The Indonesia Youth Foundation, Indonesian Youth Opportunities in International Networking (IYOIN) and Indonesian Youth Diplomacy are prime examples of Indonesian youth programs that aid children in education, provide resources and give them outlets to channel their passions.
Indonesia Youth Foundation
The Indonesia Youth Foundation began on July 23, 2020, as a non-governmental organization. Its objectives include connecting the children of Indonesia and other global youth through a variety of youth activities, offering general knowledge about the country and taking part in world advancement and the development of youth.
One can track the organization's Youth Empowerment program through a series of articles on the organization's official website, each entry providing tips on subjects such as boosting productivity and caring for mental health. Also featured is information on education and tourism to provide a better understanding of Indonesia.
Indonesian Youth Opportunities in International Networking
Indonesian youths created IYOIN in 2015. Since then, the self-started Indonesian youth program has spread across several different regions in Indonesia, with 18 local chapters.
The purpose of this organization is to serve as a medium for children in Indonesia to congregate, share and work together to realize their values for the country. The opportunities that this program provides also aim to improve the Indonesian youths' education and to ensure that the youth will have the qualifications to tackle their futures successfully.
IYOIN became a United Nations SDSN Youth Member in 2017, a program that works to guarantee education that is inclusive and equal for all, in addition to encouraging learning opportunities. IYOIN joined this program because these goals align with its own mission.
Indonesian Youth Diplomacy
Indonesian Youth Diplomacy is a nonprofit Indonesian youth program that promotes and provides international exposure and empowers the next generation of Indonesian leaders. Known initially as G20 Youth Indonesia, efforts to form the organization began in 2010. This process continued in 2011 when the Indonesian Organizing Committee emerged to recruit Indonesian youth interested in contributing to the annual G20 Youth Summit. Recognizing the necessity of involving Indonesian youth in diplomacy beyond what the G20 program provides, the organization updated in 2013. Now known as the Indonesian Youth Diplomacy, it sends Indonesia's promising young leaders to represent the country in international forums to raise awareness of diplomacy.
Youth programs can offer multiple benefits to children. They provide youth with quality education, a chance to involve themselves in their community and learn essential life skills and create a healthy social environment. All three of the organizations give these opportunities to the children of Indonesia. These Indonesian youth programs are crucial to allow children to spread their wings and learn since the youth are the backbone of their country.
– Celia Brocker
Photo: Flickr
https://borgenproject.org/wp-content/uploads/logo.jpg
0
0
Yuki
https://borgenproject.org/wp-content/uploads/logo.jpg
Yuki
2021-03-06 07:30:47
2021-03-03 08:07:38
3 Standout Indonesian Youth Programs