How India's Emerging Economy Will Impact Its Poverty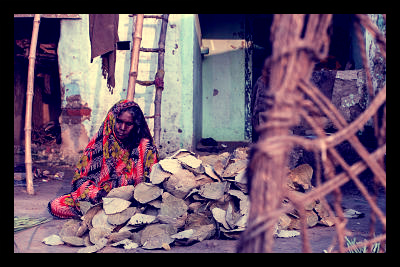 There are quite a few economies around the globe that aren't doing very well, but one country's economy is beginning to emerge as a potential powerhouse: India.
India is well acquainted with poverty and has been for many years now, with a large portion of the country's population living in slums and other unsanitary conditions. Approximately 33 percent of the population lives in poverty, with only 62 percent of adults being literate, and only 49 percent of girls attending secondary school largely due to economic reasons.
The recent change in India's economy could alter this. India's stock market has reached new highs in recent months with a stable rupee.
Politics have had a large effect on India's recent success, with the election of new Prime Minister Narendra Modi. Modi's Bharatiya Janata Party, or BFP, experienced its first win in 30 years. The result is a more optimistic India that hopes to heal a broken bureaucracy.
Nicholas Smithie, Chief Investment Strategist at Emerging Global Advisors, says Modi is more likely to tackle major obstacles, such as a poor infrastructure, than previous prime ministers. Modi and the BJP work on a pro-growth platform, focusing on government approvals and advances in labor and education.
India might only be getting lucky. Certain aspects of the global economy — slowdown in China, money printing in Japan, Russia's recession, stagnation in the European zones and falling oil prices — aren't hitting India quite as hard. The deflation around the world is proving helpful to India, which has suffered high inflation. India has a rare opportunity to capitalize on new political officials and economic reform. International corporations are growing eager to invest in India, now assured that India's policies will foster economic expansion.
As India's economy emerges with a strong, stable foundation, the future of poverty reduction looks a little brighter. As the economy improves, families are better able to afford food, clean water and sanitary conditions. Educational opportunities are allowed to expand as the economy grows, creating a more secure future for Indian children, particularly girls. The path to recovery and to reducing poverty in India is long, but with a stronger economy and a hopeful leader, India seems to be on the right track.
– Alaina Grote
Sources: The Economist, UNICEF, U.S. News
Photo: Flickr
https://borgenproject.org/wp-content/uploads/logo.jpg
0
0
Borgen Project
https://borgenproject.org/wp-content/uploads/logo.jpg
Borgen Project
2015-03-04 04:00:22
2020-07-23 16:54:22
How India's Emerging Economy Will Impact Its Poverty