Impact of COVID-19 on Mali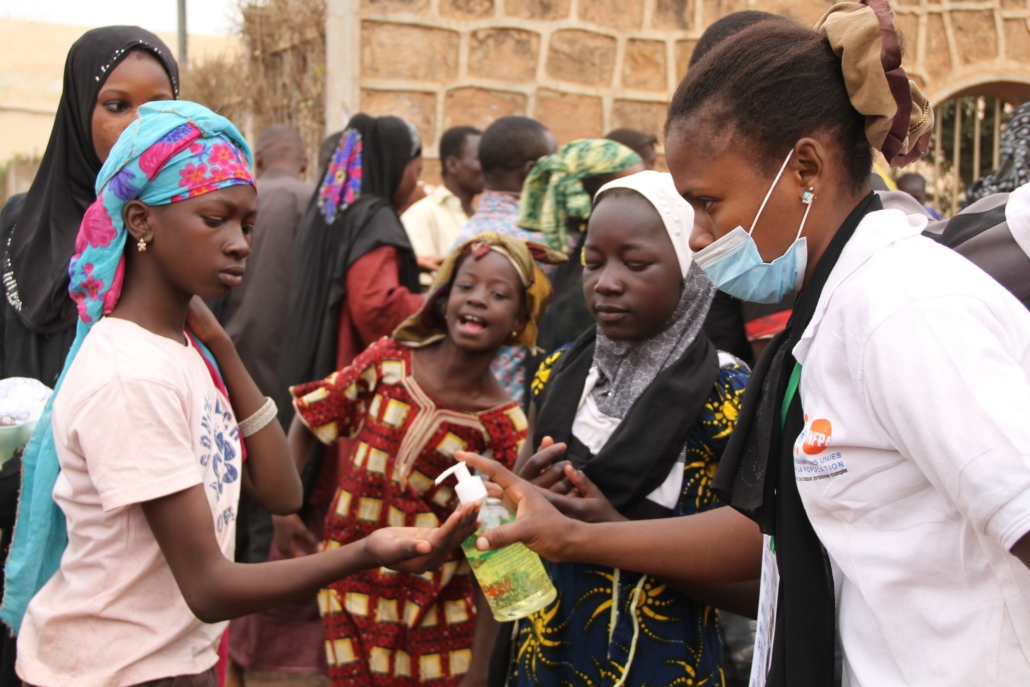 Mali, an agriculturally economic-based country, has faced several challenges throughout its history. The impact of COVID-19 Mali has greatly affected the country as well. Challenges in Mali, like an economic recession heightened due to COVID-19 and multiple military coups, have pushed thousands of citizens into poverty but global organizations are aiming to mitigate the nation's challenges.
The Impact of COVID-19 on Mali
Though the COVID-19 numbers are significantly lower in Mali than in other countries, the overall "strained" healthcare systems throughout developing countries in Africa have grand economic impacts. In Mali, for example, cotton production decreased by 79% in 2020 due to lower international prices and "disputes" over the distribution of fertilizer to farmers, as a result of the pandemic.
Mali's population includes more than 20 million people and is located in Western Africa, landlocked between five countries. The pandemic caused international trade to decline in the nation and therefore slowed domestic revenue, causing the country to enter a recession. Public debt in the country increased by more than 44% for the nation's overall GDP. According to a Business Pulse Survey, more than 83% of enterprises interviewed in the country lost revenue in 2020 and 12% had to shut down.
The health, security, social and political crises in 2020 caused the nation's poverty levels to increase by 5%. More than 900,000 individuals ended up in poverty in Mali during the pandemic.
"Widespread" poverty exists in Mali with almost half or 49% living in extreme poverty. This is the third youngest country in the world where the mean age of the population is 16.2 years. Rapid population growth with more than five children per woman in Mali contributes to the rising levels of poverty because there are so many people living in confined spaces with limited access to daily needs.
In addition to the economic recession, international support was slow in Mali after another military coup. On May 24, 2021, military forces arrested Mali's transitional President and Prime Minister after their announcement of a new cabinet did not include previous higher-up individuals who expected to serve in the new government. Almost 15,000 United Nations peacekeepers are stationed in Mali for fear of growing ties with Al-Qaeda and the Islamic State and no one is currently running the country "effectively," according to The Washington Post.
How Mali's Government is Providing Aid
The government plans to issue COVID-19 relief assistance to its citizens, like implementing tax breaks and increasing social spending by 100 billion CFAF. It plans to allocate a COVID-19 fund of 500 billion CFAF, amounting to roughly $898,000. The report issued from the World Bank does not specifically outline how the tax breaks will undergo distribution to citizens, however, the report suggests that the government might have to reduce "non-essential expenditures" to reallocate funds to its citizens.
The International Rescue Committee (IRC), an organization aiming to provide clean water, shelter, health care, education and empowerment support to "refugees and displaced people," is aiming to provide increased resources for citizens' economic well-being, health and education. The committee intends to support public health services already in place in Mali to sustain the healthcare services and create public health "structures." The programs included in their goals will focus on addressing "recurrent" food shortages, asset losses and poor harvests due to climate "conditions and conflict."
In 2012, IRC aided Mali community members through outlets like loan assistance and "income-generating activities," to women, in particular, providing clean drinking water, treatment kits, water rehabilitation sites and health care supplies. IRC also facilitated community health training for workers in the area.
The Feed the Future Initiative
Other programs, like the Feed the Future initiative under USAID, address poverty in Mali through the investment of cereals and livestock. These two agricultural products provide the most food security, nutrition and poverty reduction for the country's people. More than 400,000 Malian farmers applied Feed the Future concepts to their work and increased technology or management practices to further their production.
The World Food Programme (WFP)
The World Food Programme (WFP), a food assistance program that is part of the United Nations, also supplied food assistance in 2019 to more than 700,000 individuals. About 18% of the population or 3.6 million people experience food insecurity in the nation every year since a 2012 crisis occurred in Mali. The U.S. Agency for International Development, also partnered with WFP, established "in-kind" food and cash transfers for households affected by challenges like displacement, conflict and natural disasters as of May 6, 2020.
Overall, the COVID-19 pandemic has been detrimental to many of the world's poorest countries but social programs have come to light during the pandemic to help impoverished countries. The number of social protection programs increased from 103 in 2015 to 1,141 by December 2020 to help reduce the impact of COVID-19 on Mali and other developing nations.
– Makena Roberts
Photo: Flickr

https://borgenproject.org/wp-content/uploads/logo.jpg
0
0
Lynsey Alexander
https://borgenproject.org/wp-content/uploads/logo.jpg
Lynsey Alexander
2021-10-23 01:30:00
2021-10-21 08:45:24
Impact of COVID-19 on Mali