Imagine There's No Hunger Campaign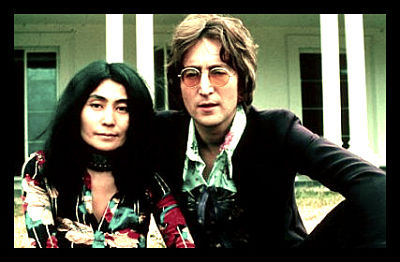 The Imagine There's No Hunger campaign is in its sixth year this year. The goal of the campaign is to help children in impoverished regions who suffer from hunger and poverty related issues. The campaign was inspired by John Lennon's vision for a world at peace and without hunger; it teaches children all over the world to recognize their own power in making a difference in their living conditions and food scarcity. The campaign encourages rural families in impoverished communities to grow their own food, offering sustainable agricultural programs and training in 34 grassroots organizations. Spearheaded by Hard Rock International and WhyHunger, the campaign has accomplished huge gains in the war on poverty. This year, Yoko Ono Lennon has teamed up with Hard Rock International and is advocating for widespread support for the campaign.  Thus far, the Imagine There's No Hunger campaign has provided enough food in communities to ensure 5.5 million meals for children in 22 countries.
In the months of November and December, the campaign receives special media attention as they encourage the public to get involved in their mission and make donations to help end world hunger for children. A number of musicians have joined the Imagine There's No Hunger campaign, and participate in fundraising concerts and visits to grassroots organizations. The musicians involved in the campaign use their star power to help bring fans on board with Imagine There's No Hunger.
By working with grassroots organizations across the world, Imagine There's No Hunger helps to develop agricultural systems in places that have a weak agricultural condition. The campaign encourages healthy eating and homegrown food; they have helped launch programs that feed children farm-fresh food and teach farmers the proper methods of farming. Imagine There's No Hunger doesn't just want to supply a quick order of food for starving countries, but help implement systems and training programs so that countries can subsist on their own and receive income well into the future.
This year, the Imagine There's No Hunger campaign wishes to make a greater impact than ever before on children living in poverty. With the help of teammate Yoko Ono Lennon, the campaign has received an increase in public attention and advocacy. Ono is scheduled to make an appearance in December in Tokyo to continue her goal of rallying support for the campaign.
– Chante Owens
Sources: Imagine Peace, Why Hunger
Photo: Daily Mail
https://borgenproject.org/wp-content/uploads/logo.jpg
0
0
Borgen Project
https://borgenproject.org/wp-content/uploads/logo.jpg
Borgen Project
2013-12-06 18:03:31
2016-04-15 14:52:26
Imagine There's No Hunger Campaign