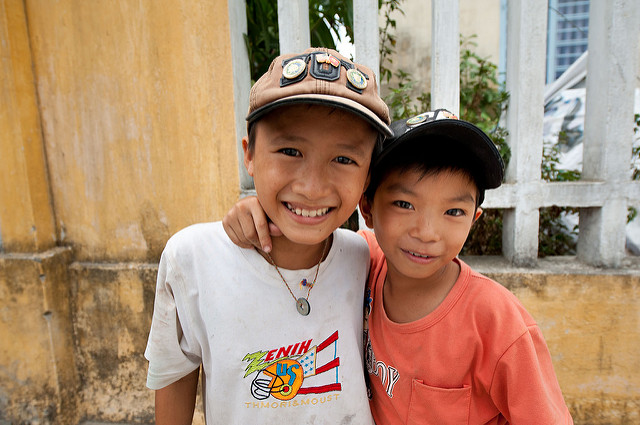 Due to the ongoing mistreatment of the Rohingya people in Myanmar, humanitarian issues in Southeast Asia have been front and center in conversations among the international community. Hunger in Southeast Asia is one of many complex issues that need to be addressed for the region to improve its quality of life. Here are five things you need to know to better understand the problem as well as four ways to help.
Five Facts About Hunger in Southeast Asia
Four Ways to Help
The U.S. Foreign Assistance planned budget has decreased each year since 2015 (with the largest cuts due to take place in 2018). Foreign Assistance goes toward things like health services, peace & security and environmental protections, all of which can help decrease hunger in Southeast Asia. Calling on Congress to protect the U.S. Foreign Assistance budget can help make sure that this trajectory is changed.
Get involved with organizations that help fight hunger and poverty. The World Food Programme delivers food assistance in emergencies and works with communities worldwide to improve nutrition and build resistance. Oxfam tackles the root causes of poverty and creates lasting solutions. These two organizations are a great starting point, but there are many others doing great work to help eliminate hunger and improve people's quality of life.
If climate change continues at the current pace, poverty and hunger in Southeast Asia and other developing regions will increase. Live sustainably and help others do the same. Advocate for environmental protection agreements such as the Paris Accords.
Stay positive and focus on the progress that has been made. The Global Hunger Index for South and Southeast Asia dropped 36 percent from 2000 to 2015. The United Nations reports that more than 1 billion people have been lifted out of extreme poverty worldwide since 1990.
While there is still a lot of work to be done, the global community is taking many positive steps toward reducing, and eventually eliminating, hunger in Southeast Asia. The problem can seem overwhelming at times, but with ongoing innovation and advocacy, the number of people suffering from malnutrition in the region will continue to decrease.
– Aaron Childree
Photo: Flickr
https://borgenproject.org/wp-content/uploads/The_Borgen_Project_Logo_small.jpg
0
0
Kim Thelwell
https://borgenproject.org/wp-content/uploads/The_Borgen_Project_Logo_small.jpg
Kim Thelwell
2017-10-30 01:30:00
2019-12-31 12:53:00
Five Facts About Hunger in Southeast Asia and How to Help