Malnutrition and Hunger in Poland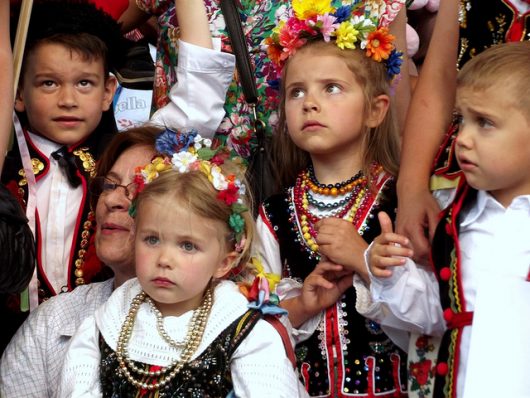 One of the main challenges Poland faces today is malnutrition. Hunger in Poland is an issue every third child between the age of 7 and 15 suffers from, according to research done by Poland Human Resources.
In Warsaw, over 23,000 children suffer from malnutrition.
When diet fails to supply the body with the essential nutrients it requires, malnutrition results. This lack of nutrition exists predominantly in developing nations, but malnutrition is also an issue in developed nations. Protein-energy malnutrition, for instance, generally occurs in underweight children. In Poland, this type of malnutrition is seen in 1 percent of men, more than 3 percent of women and in 13 percent of children.
Poverty is the main cause of malnutrition and hunger in Poland. Nearly 7 percent of the Polish population lives below the poverty line. As a result, many of the poor have unhealthy diets, causing deficiencies in vitamin D, folate, vitamin C, calcium and iodine. Infants, teenaged girls and women are particularly vulnerable. Iron deficiency is also a problem in Poland, seen in about one-quarter of children and pregnant women.
The Polish Central Statistical Office recently released a report which reveals deteriorating living conditions for the working class. The report shows that more than half a million children suffer from hunger in Poland, as well as severe malnutrition. Other highlights from the report:
In 2009, 2.2 million Polish people lived in conditions of extreme poverty.
Over 170,000 Polish children suffer from malnutrition, which has slowed their growth and development.
More than 260,000 children start their days without breakfast. Additionally, more than 70,000 children only eat what they receive at school because they lack food at home.
One in five Polish children is malnourished.
These statistics are particularly relevant in small villages, where there are high rates of unemployment and social helplessness. Most of the children suffering from hunger and malnutrition have families that are at the edge of poverty.
The Polish government has focused on improving economic conditions for its people in recent years. It must do more to eliminate hunger and malnutrition for its children.
– Yana Emets
Photo: Flickr
https://borgenproject.org/wp-content/uploads/logo.jpg
0
0
Borgen Project
https://borgenproject.org/wp-content/uploads/logo.jpg
Borgen Project
2017-07-03 07:30:33
2017-12-19 13:34:50
Malnutrition and Hunger in Poland