Holistic Approach to Educating Children in Poverty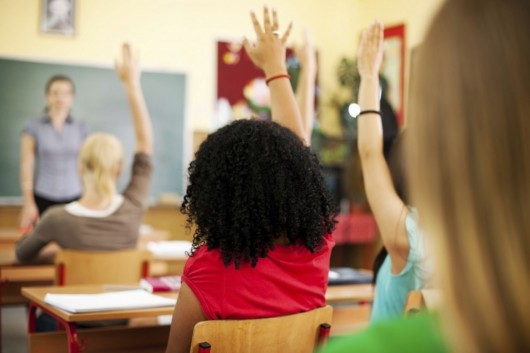 February 2016 saw the launch of two new education initiatives that emphasize a holistic approach to educating low-income children. A project from Harvard University's Education Redesign Lab, "By All Means: Redesigning Education to Restore Opportunity," and a project from the nonprofit Economic Policy Institute, the "Broader Bolder Approach to Education," will address factors outside of school that influence student performance.
Harvard University's project will use six cities as laboratories for their project: Oakland, California; Louisville, Kentucky; Providence, Rhode Island; and Salem, Somerville and Newton in Massachusetts.
Harvard's initiative is a multi-year project funded by individual donations and foundations. The project has created a "children's cabinet" composed of government representatives, school superintendents and community leaders in each city. They will meet several times over the course of the project to share best practices and Harvard professors will connect them with experts in the field of education.
The project will track each city's progress and identify barriers to students' educational attainment and achievement. Their main focus will be on external factors, such as Medicaid regulations on health clinics in low-income school districts.
The mayor of Louisville, Greg Fischer, hopes that the project will add to his ambitious education goals for the city. In an article published by the Huffington Post, Fischer states, "What we hope for is to get [other cities' and Harvard's] best practices, learn from that, and learn how to make it happen."
The Economic Policy Institute's initiative "Broader, Bolder Approach to Education" was first launched in 2008. At that time, the initiative's focus on external factors such as health care, nutrition and afterschool and summer enrichment programs drew strong skepticism. The program's relaunch in February 2016 marks its entrance into the mainstream, as others have now adopted its holistic approach to education.
The initiative aims to improve educational attainment and achievement by tackling issues brought about by socioeconomic inequality. It targets early childhood education, offering a system of high-quality education, health and nutrition support for children and families.
The program continues to aid students throughout their childhood, following up with comprehensive health, wellness and nutrition supported by promoting partnerships between schools and third parties to keep children healthy and in school.
The "Broader, Bolder Approach" also aims to increase children's educational opportunities by promoting before-school and after-school programs, as well as summer enrichment programs.
To narrow the achievement gap, the initiative advocates for greater integration of low-income and minority students into higher income, homogeneous school districts. The program emphasizes the importance of engaging and consulting the community when making decisions about improving education systems.
Elain Weiss is the national coordinator of the "Broader, Bolder Approach." In an article published in Education Week, she comments on the relaunch of the program, noting that it has shifted from a focus on the "poverty-education connection, to emphasizing […] the specific policies and practices that would help mitigate those connections."
The launch of these two programs marks a new trend in education policy, emphasizing holistic approaches to narrowing the achievement gap. By addressing factors that affect students' health and happiness, such as the challenges of poverty and lack of access to health care, these programs promise to help disadvantaged students reach their full potential.
–Clara Wang
Sources: Education Week, Huffington Post, The Washington Post, Education Dive , Bold Approach
https://borgenproject.org/wp-content/uploads/logo.jpg
0
0
Kim Thelwell
https://borgenproject.org/wp-content/uploads/logo.jpg
Kim Thelwell
2016-02-19 01:30:59
2020-06-23 08:39:17
Holistic Approach to Educating Children in Poverty