Higher Education in Zimbabwe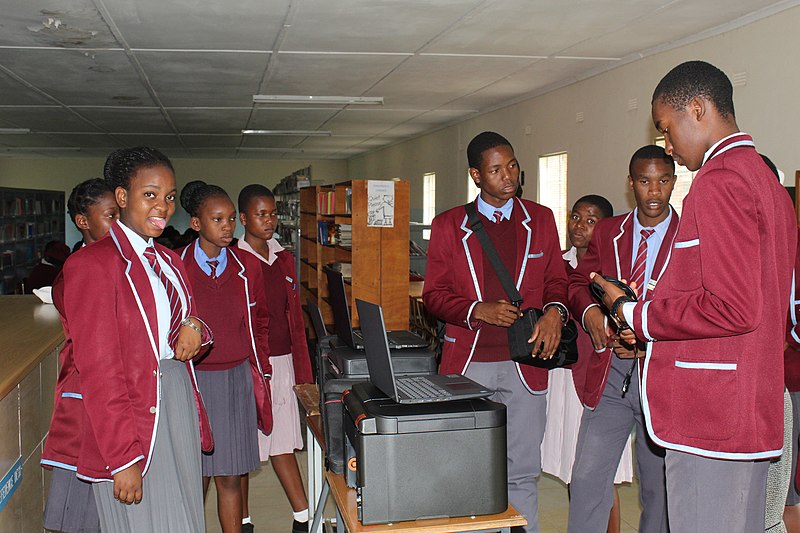 In 2020, the population in Zimbabwe numbered 14.9 million people. According to education statistics from 2018, 50,699 female students and 43,432 male students enrolled in higher education in Zimbabwe. More female students enroll overall, particularly in universities specializing in the arts, education and social studies. However, male students do outnumber female students in universities that offer exceptional training in science and technology.
Building National Education Reform
Higher education in Zimbabwe plays a significant role in the social, economic and political context of the country. Citizens have long since demanded public-private cooperation from their government in providing higher education. In 1980, Zimbabwe's new self-government declared national education reform. Since then, the government's focus has been to provide free and equal education and educational resources. As a result, the number of students in secondary education increases exponentially each following year. The increased number of students attending higher education in Zimbabwe also heightened the need for more teachers. Now, Zimbabwe is home to numerous universities. Of these, the top two are the University of Zimbabwe (UZ) and the National University of Science and Technology (NUST).
Top Universities
The University of Zimbabwe is the oldest university in the country, offering diplomas and certificates in various studies. Located in Harare, it has awarded degrees to more than 75,000 graduates since 1955. Since the foundation stone was first laid on Mount Pleasant and donated land launched the building of the college farm, UZ ranked as an independent institution of higher education and research. Many industries seek out UZ graduates including commerce, government, engineering, veterinary science and more.
The National University of Science and Technology is the second oldest and largest university in Zimbabwe, following UZ. In 1991, the higher education school was a nonprofit public school located in Bulawayo with an enrollment of 270 full-time students. Now sporting some 9,000 students, it offers programs that lead to recognized higher degrees such as bachelor's, master and doctorate degrees in many areas of study. Specifically, NUST offers specialization in the tools for teaching, research and navigating the industries of sciences and technology.
COVID-19, Education and WhatsApp
Although higher education in Zimbabwe has advanced tremendously over the years, COVID-19 slowed the process down. To save the school year, teachers at a university in Zimbabwe had to come up with a solution to be still able to teach their students. That solution was through WhatsApp. Students use WhatsApp to communicate with their teachers effectively and see lectures during these unexpected times. WhatsApp is a simple solution that was easy to connect the students with and did not hurt anyone financially. WhatsApp has now been an adaption to the postgraduate program.
A Shining Example
Though it has not been easy, Zimbabwe's path to higher education serves as an inspirational example for nations worldwide. From working towards universal primary education in the 1980s to turning out top university graduates in the 2020s, Zimbabwe serves its population well by offering clear paths to higher education.
– Alexis King
Photo: Wikimedia Commons
https://borgenproject.org/wp-content/uploads/logo.jpg
0
0
Jennifer Philipp
https://borgenproject.org/wp-content/uploads/logo.jpg
Jennifer Philipp
2022-06-04 07:30:00
2022-06-01 06:17:29
Higher Education in Zimbabwe