Higher Education in South Africa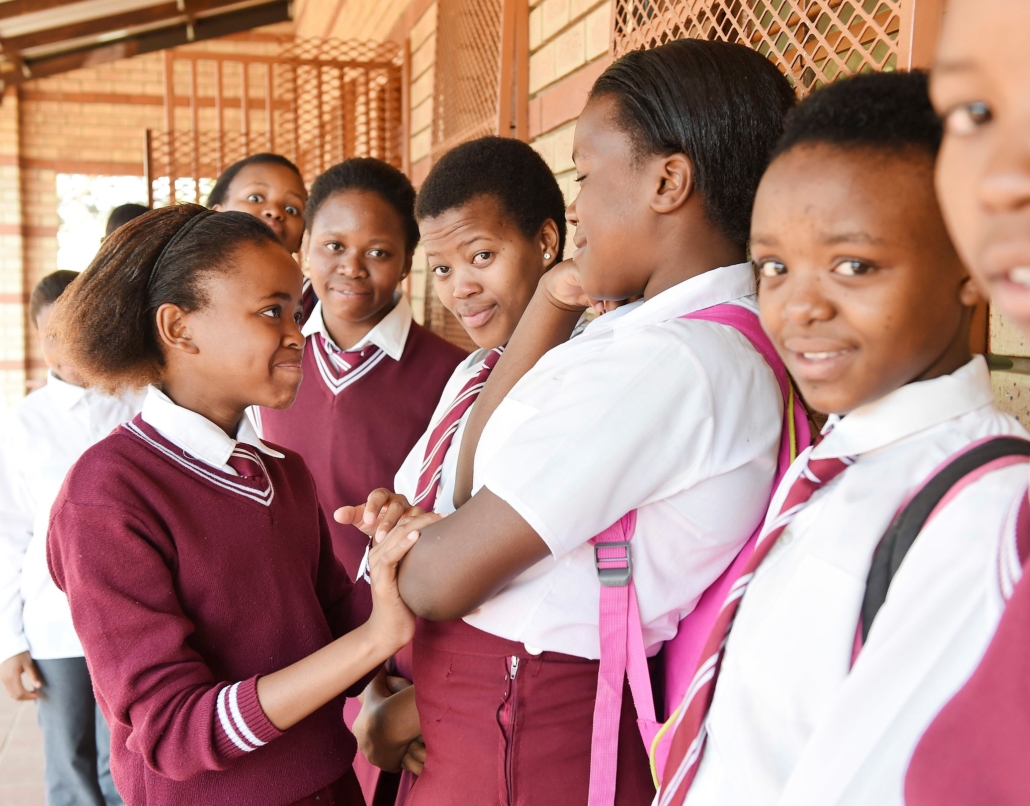 Higher education can be the catalyst to reshape a struggling economy, lessen the unemployment rate and ultimately reduce poverty. With South Africa's staggering poverty rate of 55.5%, higher education in South Africa is rife with inequalities lingering from the apartheid era and the Bantu Education Act. These historical inequities have sparked student-led protests and movements to eliminate financial and cultural constraints in the education system.
Educational Disparities Remain Post-Apartheid
Earning the title of "the most unequal country in the world," according to the World Bank, South Africa faces many challenges in recovering from its apartheid past. The racial disparities in education are apparent long before a student reaches higher education in South Africa. In 2018, nearly half of Black and "Colored" (biracial) South Africans did not complete secondary school while more than 80% of White South Africans did.
Of the Black students that completed secondary school, only 4.3% enrolled in a higher education institution, and as of 2020, only 4.1% have a degree. The World Bank found that if the household head achieved some higher education in South Africa, the risk of poverty reduced by about 30% compared to household heads with no schooling. With the nation's racially oppressive history, access to inclusive and affordable education is a key pathway out of poverty for Black South Africans.
Educational Barriers
The Bantu Education Act of 1953 segregated schools by race and the lesser-known Extension of University Act of 1959 prohibited non-Whites from attending formerly "open" universities.
White supremacy ideologies are still indirectly visible in many top universities. While many Black students enroll in these universities, they struggle to find belonging. A documentary by Stellenbosch University students, "Luister," which means "listen" in Afrikaans, examines 32 students' experiences with racism and the absence of helpful provisions for a diverse, multilingual body of students.
South Africa has 11 official languages, yet many universities use English as the primary language for instruction. A myriad of students faces frustrations because they are ill-prepared to learn in an environment where their studies are not taught in their primary language. The Minister of Higher Education, Blade Nzimande, developed a language policy to promote multilingualism and provide access to the linguistic needs of each university's students.
The Digital Divide
The COVID-19 pandemic forced higher education institutions in South Africa to move to remote learning. While more South Africans below the poverty level are attending universities at greater frequency, a large percentage do not have access to the internet or digital devices in their households. This relatively new form of disparity is digital inequality and the pandemic exacerbates this issue for students. As of 2019, a study estimated that only 10.4% of South African homes have access to the internet.
In addition, a 2020 survey report found that only 60% of students own a laptop. More than half of the students reported not having a quiet place to study. Students who received funding through the National Student Financial Aid Scheme (NSFAS), a program for students below the poverty line, felt disproportionate effects. Therefore, 90% of students claimed that the only devices they own are smartphones.
Student Protests
The deadly Soweto Uprising of 1976, which protested Afrikaans as the language of instruction in South African schools, was the first of many student-led movements to raise awareness of the inequalities in education.
Since then, students have continued to demand that higher education in South Africa be affordable, accessible and decolonized. In 2015, the Rhodes Must Fall movement at the University of Cape Town was a campaign for the removal of a Cecil Rhodes statue, a figure symbolic of South Africa's apartheid past and the colonization that prevails in the university.
The Fees Must Fall Movement
In the same year, the Fees Must Fall movement ignited when the University of Witwatersrand in Johannesburg declared a tuition increase of more than 10% for the following year, along with other institutions expected to follow suit. The movement was successful because former president Jacob Zuma decided to eliminate tuition increases in 2016, according to Global Citizen.
The movement reignited that same year when the Commission of Inquiry into Higher Education and Training asserted that fees would continue in 2017. President Zuma announced that education would be free through NSFAS to those whose annual household income was less than R350,000 ($22,456).
In 2019, students protested against historical debt, the cost of tuition that NSFAS does not pay for as well as the "missing middle" class that do not qualify for aid but cannot afford tuition.
The Wits Asinamali Movement
The latest movement in 2021, Wits Asinamali, which translates to "we do not have money," occurred when Minister Blade Nzimande announced that due to a decrease in funding first-year students could not benefit from NSFAS. Many students with historical debt were unable to register as well.
The students managed to raise R4 million to aid those who cannot afford tuition at Witwatersrand University and the university allowed those with historical debt to still register for classes.
Despite the low enrollment of Black students, higher education in South Africa has failed to meet the needs of the expanding prospect of new students. However, students are holding policymakers and universities accountable by demanding that their education be affordable, accessible and inclusive. Countless students have been met with adversity, but are making strides in advocating for a more equitable higher education system.
– Amy Helmendach
Photo: Flickr
https://borgenproject.org/wp-content/uploads/logo.jpg
0
0
Jennifer Philipp
https://borgenproject.org/wp-content/uploads/logo.jpg
Jennifer Philipp
2022-01-17 01:45:42
2022-03-22 08:15:20
Higher Education in South Africa