Helping Babies Breathe: A Simple Program with an Incredible Impact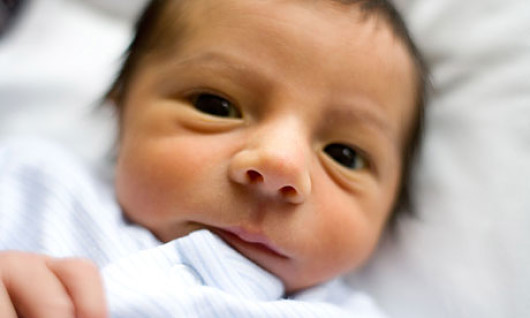 In underdeveloped countries, a startling number of babies are born without taking their first breath. Although the rate is much higher than in developed countries, it is not necessarily life-threatening; however, without immediate and simple intervention at birth, death will inevitably occur. The "Helping Babies Breathe" program is saving lives across the developing world.
As I walked into a medical training Center in Shelton, Washington, Tom DiDonna stood up from his laptop and greeted me. Surrounded by rubber-faced CPR mannequins tucked neatly into hospital beds and tethered to fake IV drips, we sat down at a table to talk.
DiDonna's regular job as a registered nurse at Mason General Hospital is only the tip of the iceberg: With a PhD in Global Health, DiDonna also works under the American Academy of Pediatrics in a program promoted by the World Health Organization (WHO) called Helping Babies Breathe. On a recent trip to Kenya, DiDonna did just that: He helped babies breathe.
Helping Babies Breathe is a neonatal resuscitation curriculum for resource-limited circumstances. In smaller and less-developed countries, the infant mortality rate is very high because of the lack of skilled medical care. Often times babies are born and cannot take a first breath. The baby must be stimulated and coaxed to breathe so that his or her life may be saved.
What's known as birth asphyxia is more prevalent in poorer communities, where malnutrition runs rampant, than in developed countries. Birth asphyxia does occur in the U.S., but only about twice a month. In the developing world, babies are often born to sick and malnourished women, increasing their chances of having the condition.
As of 2014, the infant mortality rate in Kenya stood at 40.71 deaths per 1,000 live births. Broken down by gender, approximately 45 out of 1,000 were boys and 35 out of 1,000 were girls. Many of these deaths are the result of the baby's inability to take a first breath at birth, which is related to birth asphyxia.
"The conservative estimate, because we don't have good data, is that 10 to 15 million babies die unnecessarily each year globally from something that simple sustainable interventions can correct," said DiDonna.
One of the reasons why there is no "good data" is that babies in these communities are often delivered by untrained birth attendants in regions where statistics are hard to gather.
According to DiDonna, the American Academy of Pediatrics has created a simple curriculum which can be learned by anyone. The equipment demands are minimal, enabling birth attendants in poor communities to not only recognize birth asphyxia but also take the steps necessary in helping newborns to breathe. Another of the program's goals is to teach the birth attendants how to spread the knowledge to others, creating a sustainable program and making it their own.
DiDonna said the program's objective is not to deliver the babies himself, although he once did in an emergency. Rather, the goal is to train local attendants, who are often women and leaders of the community. This can present an obstacle in itself because men are not usually allowed in birthing areas. Introducing western ideas and skills to the people requires breaking down some of the cultural barriers that divide us. However, when the attendants see for themselves the simplicity and impact of the Helping Babies Breathe program, they usually become very receptive.
"Interventions are simple but the outcomes are incredibly powerful," said DiDonna. He then went on to explain the method and physiology of the birth asphyxia condition.
Inside the mother's womb a baby does not breathe, but instead receives oxygen through the umbilical cord. Upon delivery, when the baby hits ambient air, it is normally stimulated to cry. When this happens, a small hole in its heart closes, its lungs open up and the baby takes its first breath. If this does not initially occur, however, the baby can be made to breathe through stimulation and ventilation with a bag mask. About 90 percent will breathe and live.
According to DiDonna, the Helping Babies Breathe program focuses mostly on sub-Saharan Africa, but in his 15 years of experience in humanitarian work, he's helped babies breathe all over the world.
To think of a baby dying in her mother's arms before she even gets a chance to cry is horrifying, but it is worse to know how preventable it is. If not for life-saving programs like Helping Babies Breathe and the dedication of people like DiDonna, more lives would be lost before they even had a chance to begin.
– Jason Zimmerman
Sources: Helping Babies Breathe
Photo: Info Wars
https://borgenproject.org/wp-content/uploads/logo.jpg
0
0
Borgen Project
https://borgenproject.org/wp-content/uploads/logo.jpg
Borgen Project
2015-08-22 01:30:27
2020-07-02 10:22:16
Helping Babies Breathe: A Simple Program with an Incredible Impact