Growing Ecommerce in India a Sign of the Nation's Progress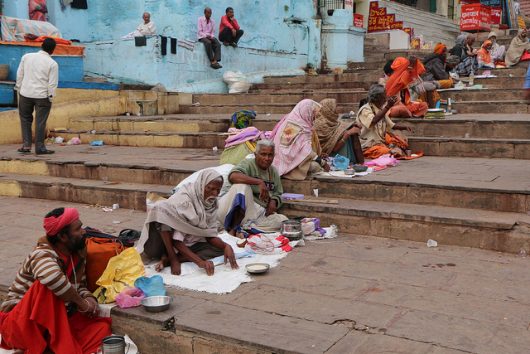 With Walmart's recently announced acquisition of Flipkart, India's largest online retailer, the U.S. retail multinational has placed a substantial bet on the future of ecommerce in India and the country's economic potential.
Confirmed in recent weeks, Walmart's purchase of almost 80 percent ownership of Flipkart represents the largest single foreign direct investment transaction in the country's history. Although ecommerce represents a small portion of total retail sales in India, companies like Walmart are betting that a burgeoning middle class and greater access to technology offer the potential for a sizable market.
Indeed, the more bullish analysts predict an ecommerce boom in the country. U.S. investment bank Morgan Stanley estimates that online retail sales in India could grow by more than 1,200 percent, from $15 billion in 2016 to $200 billion in 2026. These numbers would trail the world leaders in online retail sales such as China ($1.1 trillion in 2017) and the U.S. ($453 billion) but would already put India among the largest ecommerce markets in the world and unmatched in the rest of the world in terms of potential size.
Forecasts include burgeoning internet usage and lower data access costs in the country, which will broaden the accessibility of online retailers. Optimism also stems from size and growth of the Indian economy: its population is 1.3 billion, the second-highest behind China, with a young demographic profile and GDP growth of 7.2 percent in 2017. This represented the fastest rate among all major economies. It is also hoped that Prime Minister Narendra Modi will be successful in implementing economic reforms to ease the cost of doing business, including for foreign investors, in the coming years.
Walmart is not alone in betting on the potential of ecommerce in India. Amazon entered the market in 2013 in an attempt to challenge Flipkart's success and has steadily gained ground. Alibaba, the Chinese ecommerce giant, first made inroads into the space in 2015 by investing in Paytm, a financial technology startup, and has since continued to expand its investment into other ecommerce groups.
Some observers are more tepid about India's potential. GDP per capita remains low compared to other major economies; at approximately $1,700 in 2016, it is roughly one-fourth that of China. Moreover, the wealth of 80 percent of the population falls below that number, reflecting the country's problem with income inequality, with the richest segment of the population holding an outsized share of the wealth.
In fact, despite proclamations heralding the arrival of India's massive middle class, a 2015 Pew survey found that the country's progress in poverty alleviation has largely moved its population from poor to low-income earners. This leaves them dangerously close to re-entering poverty with such limited disposable income.
Outlooks vary, but the commitments to the country by some of the world's major online retailers represent their belief in its likely transformation and growing earning potential. As some experts have noted, the acquisition by Walmart and its competitors represents a long-term bet that India could be on the cusp of the consumption explosion China saw earlier this century. If their bets on ecommerce in India pay off, it will likely be because it coincides with rising prosperity and economic security for Indians as a whole.
– Mark Fitzpatrick
Photo: Flickr
https://borgenproject.org/wp-content/uploads/logo.jpg
0
0
Borgen Project
https://borgenproject.org/wp-content/uploads/logo.jpg
Borgen Project
2018-06-10 01:30:00
2019-10-13 17:46:26
Growing Ecommerce in India a Sign of the Nation's Progress