What is Impacting Girls' Education in Uganda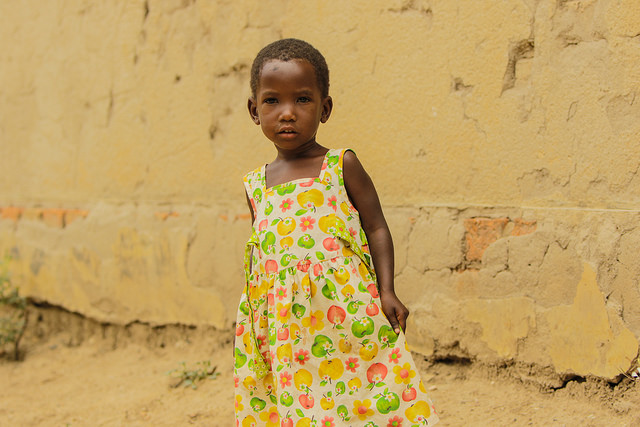 Significant improvements have been made in the accessibility and quality of girls' education in Uganda. The female literacy rate has increased from 45 percent in 1991 to 68 percent in 2014.
Continuing this trend for girls' education in Uganda is necessary to transform the country. However, there are still numerous barriers preventing girls from completing their education.
School Attendance
Despite being compulsory, 13 percent of girls between the ages of 6 and 12 didn't go to primary school in 2011. Of the girls that did go, only 53 percent actually completed the required seven years. In secondary school, which typically encompasses students from 13 to 18 years old, female attendance significantly drops; 30 percent of girls between these ages weren't enrolled in secondary school in 2011.
Poverty is one of the key reasons girls drop out of school. Impoverished families often need their daughters to stay at home and help with the housework or other income-generating activities. Some families have to marry off their young daughters to receive a dowry, which prevents them from continuing their education. Of the girls that stopped attending school, 40 percent dropped out because of child marriage.
Gender Roles
Another key barrier to girls' education in Uganda are the traditional gender roles and male-dominated society. Women and girls are expected to do the majority of the domestic labor, often leaving little time to attend school and do the assigned homework.
In some areas, girls are actively discouraged from attending school. Instead, they are told education is for boys. Female students are often stigmatized as being promiscuous. These beliefs can be perpetuated in the classrooms if they are held by teachers, peers and eventually the girls themselves. The desire to participate and even attend classes suffers as a result.
The facilities and teaching style of schools were not designed to accommodate girls. The lack of proper sanitation and privacy makes it difficult for girls to attend school while menstruating. Girls can also face risks associated with a lack of security at schools, such as sexual abuse.
Alleviating Poverty
Improving girls' education in Uganda can help pull families, and perhaps even the country, out of the poverty cycle. Every additional year of education yields a 10-25 percent increase in the income of a woman. An educated woman will then reinvest 90 percent of this income into her family. Helping a girl complete her schooling will double the likelihood that she will send her own children to school.
Educating girls can also help control the rapid population growth. Uganda currently has a 3.2 percent population growth rate, which is the fifth-highest in the world. On average, a mother has her first child at about 19 years old. Because women start having children at such a young age, Uganda also has a high fertility rate of about 5.7 children per woman.
By keeping girls in school, the rates of child marriage and teen pregnancy significantly decrease. If all girls were able to complete their education, the rate of teenage pregnancy would decrease by 59 percent.
Improvements for Girls' Education in Uganda
Girls' education in Uganda has been steadily improving, but still has a long way to go. Much of this progress was a result of the 1997 implementation of free, universal primary education. This policy significantly helped decrease the gaps in primary enrollment between girls and boys.
However, a report by the Uganda Bureau of Statistics, using 2014 Census data, found that although there were similar levels of primary school education between boys and girls, there were significant disparities in performance, levels of classroom engagement and access to facilities. In addition, there are still significant gender disparities in enrollment for secondary schools.
Because of the profound implications of girls' education in Uganda, many organizations are determined to continue improving its accessibility and quality. Some of the most effective are local programs, which were developed to address specific problems in Uganda.
Nonprofit Uganda For Her began after one Ugandan noticed the poor access to sexual and reproductive health information for girls in rural areas of the country. It has since broadened into a more comprehensive strategy for empowering girls and women. The Girl Up Initiative Uganda has similarly local roots. The organization was founded when three individuals recognized the lack of educational opportunities for girls living in urban slums.
These organizations address the unique challenges girls in Uganda face when trying to attend school. Educating girls creates a ripple effect, helping families and communities break free from poverty.
– Liesl Hostetter
Photo: Flickr
https://borgenproject.org/wp-content/uploads/logo.jpg
0
0
Borgen Project
https://borgenproject.org/wp-content/uploads/logo.jpg
Borgen Project
2018-06-21 17:44:30
2019-10-09 10:39:34
What is Impacting Girls' Education in Uganda