Giga Shanghai: Tesla's Gigafactory in China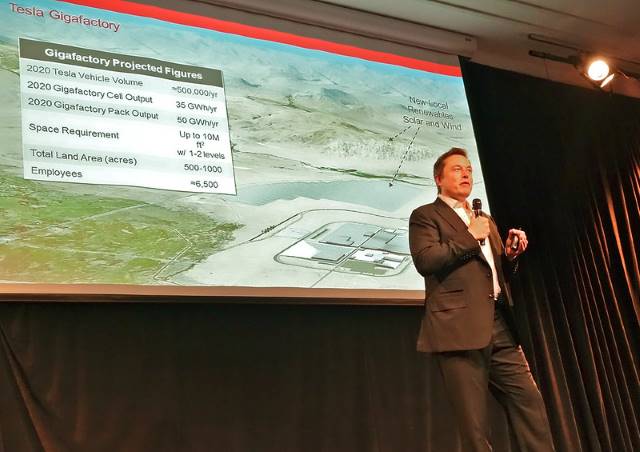 Over the last few years, there has been a lot of turbulence between the U.S. and China, especially in the areas of business and trade. Through all of the challenges though, U.S. car company, Tesla, managed to erect one of its famed Gigafactories in China in 2018 — one of the world's largest emerging markets. Other than reducing the price of Teslas globally, the Shangai Gigafactory will also continue to raise employment in China and allow the Chinese economy to better develop.
What is a Gigafactory?
Tesla has been revered for its innovation in the electric vehicle (EV) market. Every year, the company seems to attract higher demand from around the world. With demand showing no signs of slowing down, Tesla was forced to rethink how it handles production. The Gigafactory serves as a production powerhouse to resolve the demand problem.
With the addition of the Shanghai Gigafactory, or Giga Shanghai, Tesla now says that it can produce roughly half a million vehicles per year. Gigafactories centralize production and allow for more parts to be made in-house. This cuts time and costs which ultimately results in lower prices for the consumer.
Tesla also made it paramount to make the Gigafactories as environmentally friendly as possible. All three Gigafactories are zero net energy. This means that they only rely on energy from renewable sources. In the case of Gigafactories, this means lots of solar power and no harmful byproducts.
How Giga Shanghai Helps Impoverished Chinese Citizens
Perhaps the most obvious way that Giga Shanghai helps is by providing jobs in China. Since its completion in 2019, the Gigafactory has employed roughly 2,000 people. Many of the jobs are in the production line so they are attainable for everyday citizens with no formal secondary education.
In addition to jobs, Giga Shanghai serves as a solution to the city's immense pollution problem, with the most impoverished citizens living in the hardest-hit areas. Shanghai usually has an air quality index (AQI) that hovers around 150. Good air quality levels mean an AQI of between zero and 50. In a country where up to 1.24 million people die from pollution-related illnesses every year, Giga Shanghai proves that factories can still operate on a massive scale without relying on fossil fuels and other non-renewable energy sources.
If the energy technology used in Giga Shanghai is applied to other factories in the city, thousands of lives can be saved every year, especially the lives of the most impoverished citizens who cannot afford to move out of the most polluted areas.
Cutting Costs and Bolstering Relations
Before Giga Shanghai, the price of the world's most popular EV (Tesla Model 3) remained too high for many people in China and abroad. Now, with the ability to produce the Model 3 in China, production and transportation costs have been slashed across Asia and Europe. Compared with the U.S. models, the production cost of the Chinese Tesla Model 3 has dropped by up to 28%. Now more than ever, Chinese citizens can access clean and reliable personal transportation that does not pollute their cities.
Giga Shanghai has also opened the door for new trade opportunities with European nations. Now, countries such as Germany, France, Italy, Portugal and Sweden prefer to purchase Teslas from China since the cost is lower. Trading in higher volume with developed economies means that China is inching closer to becoming a fully developed economy.
Giga Shanghai and the Future
Tesla CEO, Elon Musk, has stated that he would like to see 10 to 20 Gigafactories built over the course of the next couple of decades. Giga Shangai is the "guinea pig" since it is the first Gigafactory outside of the United States. So far, things appear to be running smoothly.
Soon, Gigafactories could be popping up in other emerging markets like Argentina, Mexico and Morocco. Gigafactories may be a stepping stone to help emerging markets become better developed. Job creation is a significant benefit of a Gigafactory. They advance industry, create new opportunities to trade with other countries and offer a clean alternative to gas-powered vehicles. Ultimately, Gigafactories can serve as a catalyst for global poverty reduction.
– Jake Hill
Photo: Flickr
https://borgenproject.org/wp-content/uploads/The_Borgen_Project_Logo_small.jpg
0
0
Jenna Chrol
https://borgenproject.org/wp-content/uploads/The_Borgen_Project_Logo_small.jpg
Jenna Chrol
2021-03-15 01:30:05
2021-03-11 08:43:52
Giga Shanghai: Tesla's Gigafactory in China