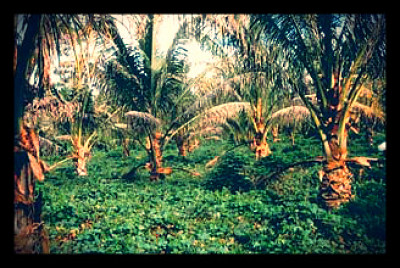 For many Pacific Island Countries, a huge factor in their economic survival and competitiveness is their agricultural exports. In Fiji, aid coming in from the European Union, Australia, and New Zealand has significantly helped farmers and other agricultural workers to either maintain or boost their production and business outreach into various markets. Recently, however, there has been a stalemate for the Fiji Export Council (FEC) in making sure this sector that employs 60-70 percent of Fijian is able to reach its full potential.
There are many different types of funding that sometimes go unnoticed by farmers and those in the industry that could make the difference in breaking even or making a profit. These funds can be put towards something as simple as buying new equipment or even helping advertise a company's products to markets outside of the general PIC area.
Programs have been created over the past two years whose focus has been specifically on working with distributors to bypass certain export regulations that have inhibited them from selling their products in different markets. Pacific Horticultural and Agricultural Market Access (PHAMA), funded by the Australian government, helps target specific markets for high-value Fijian goods. Through collaboration with government agencies, PHAMA tries to help in the application process and a basic understanding of the different rules and regulations Fijian companies must by-pass to sell their goods.
Increasing Agricultural Commodity Trade (IACT) is similar to PHAMA in its goal to increase exports, however, it works with other PIC such as the Cook Islands, Samoa, Tonga, Papua New Guinea, among others.
Having the financial support and involvement of Australia and New Zealand as well as the EU is important to minimize the distance that money and information have to travel to Fiji and other PICs. Eliminating a huge geographical distance allows the Fijian agricultural sector and its various workers to operate faster and have greater transparency.
Although the FEC is focusing on its agricultural sector which employs so many people, it may also be wise to shift some of their energy into revamping their tourism, as this is their second-biggest source of revenue aside from sugar export. For island countries, tourism provides a high number of jobs and has the ability to completely transform the economy; a major revitalization project currently being undertaken by another island country, Haiti.
– Deena Dulgerian
Source: Fiji Times
https://borgenproject.org/wp-content/uploads/The_Borgen_Project_Logo_small.jpg
0
0
Borgen Project
https://borgenproject.org/wp-content/uploads/The_Borgen_Project_Logo_small.jpg
Borgen Project
2013-03-13 12:17:42
2020-05-24 23:08:04
Fijian Exports Seeking New Markets