The Feminization of Poverty in Thailand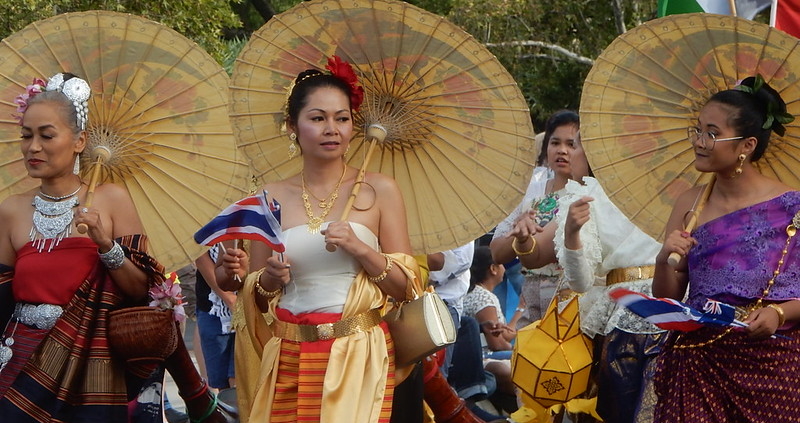 Feminization of poverty refers to the higher likelihood that women will experience poverty than men. This rate is disproportionately high, even in industrialized nations where people encourage climbing the corporate ladder. The feminization of poverty in Thailand is a key issue for the country, and other gender inequality issues exacerbate it.
Gender Inequality in Poverty
Of all of the people living in poverty in the world, 70% are women. For these women, poverty is more than just a lack of money. It also includes not having access to necessary resources, such as healthcare, education, food and housing.
Poor households are also susceptible to chronic poverty. Chronic poverty refers to when households are stuck in a cycle of poverty that is difficult to escape. For example, having an uncertain source of income instead of a stable one is difficult to overcome, especially when society deems women less than men. Feminization of poverty in Thailand and other places not only affects the particular individual in poverty but also generations to come. The cycle of poverty is incredibly difficult to break, which can lead women and their families to feel hopeless.
The Wage Gap in Thailand
Around the world, women earn less than men for doing the same work. The wage gap in Thailand was 2.5% in 2015. Unfortunately, in 2020, this gap increased to 10.94%. Further statistics from 2020 show that the average number of unpaid work hours per day is 3.2 for women and 0.9 for men. Additionally, the average number of total work hours for women and men differs by 0.9.
Furthermore, Thai women do not receive enough access to economic resources and financial services. Therefore, women do not possess the same amount of financial and digital literacy as men, resulting in underdeveloped technology skills. This puts women at a disadvantage when searching for jobs. Because of this, women in Thailand do not have equal access to markets.
As demonstrated in the unpaid work statistics, women bear the burden of unpaid responsibilities at home, such as cleaning and cooking, due to societal gender roles. This unpaid work results in women having less time to spend with their family and community. Women are also more likely to prioritize spending money on their children's well-being, including health and education. The effects of the wage gap on working mothers often include living in poor conditions, lacking access to healthy foods and having fewer opportunities for their children. As a result, many women face increased levels of stress and unhappiness.
The Good News
The first step toward gender equality in Thailand occurred in 1933 when the government granted Thai women the right to vote. Thailand was one of the first Asian countries to give women this opportunity. The current Constitution of Thailand states that both women and men have equal rights.
The role of Thai women in the workplace has increased in recent years. Approximately 17.5 million women work in workplaces throughout Thailand. According to research from Grant Thornton International in 2019, women held 33% of all CEO and managing director jobs in the private sector in Thailand. Moreover, 20% of directors in Thailand were women according to the 2019 Corporate Governance Report.
Women have more protections than before and additional opportunities to advance their careers. Thailand now has anti-discrimination rules in hiring, rules against workplace sexual harassment and equal pay for equal work, which improves the feminization of poverty.
– Miranda Kargol
Photo: Flickr
https://borgenproject.org/wp-content/uploads/logo.jpg
0
0
Yuki
https://borgenproject.org/wp-content/uploads/logo.jpg
Yuki
2021-04-14 01:30:00
2021-04-12 09:48:43
The Feminization of Poverty in Thailand