Traditions of Female Genital Mutilation in Nigeria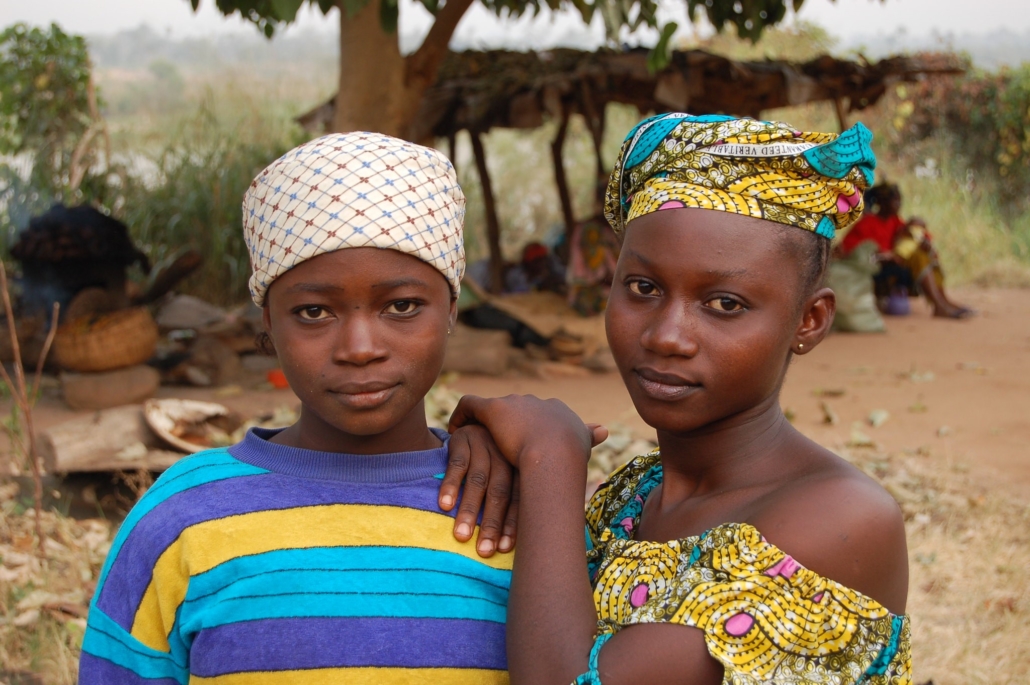 About 20 million girls and women in Nigeria have undergone female genital mutilation (FGM). Female genital mutilation in Nigeria is prevalent as the country has the third-highest number of FGM cases in the world, accounting for 10% of the global total. A 2020 U.N. brief states that 20% of Nigerian women aged 15 to 49 have undergone FGM.
Female Genital Mutilation in Nigeria
The World Health Organization (WHO) has described FGM as the partial or complete removal of external female genitalia or damage to other female genital organs for non-medical reasons. The practice is still prevalent in about 30 countries around the world. Although FGM creates many painful long-term complications for women and girls, it continues because it provides supposed benefits for men.
"Traditionalists in Nigeria support the practice because they see it as a necessary rite of passage into womanhood which ensures cleanliness or better marriage prospects," says Public Health Nigeria. In certain cultures, women must undergo FGM so that others consider them suitable for marriage. The fear is that women will become sexually promiscuous or unfaithful to their partners if they do not undergo FGM. Since Nigerian men pay a dowry for their brides, it is common for the bride's father to encourage some form of FGM to make his daughter more marketable to bachelors.
FGM in Nigeria is a tradition that has been upheld for centuries to maintain male dominance. It is performed to ensure women keep their virginity, to provide men with greater pleasure during sexual intercourse and to remove genitalia that appears unattractive to the male eye. Men make decisions regarding women's bodies without considering how their choices negatively impact women and girls.
Types of FGM
People practice multiple types of FGM worldwide. During an interview for Hello Nigeria, a medical practitioner, Nesochi Okeke, classified the various forms of female genital mutilation in Nigeria. In Type I, FGM practitioners cut off part or all of the clitoris. In Type II, the clitoris is removed and part or all of the labia minora. Type III is even more extensive, with FGM practitioners removing most of the external genitalia, including the clitoris. After the procedure, a midwife sews together what remains, leaving only a small hole for urination. The sutures symbolize that a young girl has found her husband, staying in place until she consummates her relationship.
The Dangers of FGM
The majority of FGM procedures occur with unsanitary cutting tools. Women and girls of varying ages are held down while a midwife cuts the genitalia. After the procedure ends, it is common for midwives to use dried cow dung to halt the bleeding.
According to Public Health Nigeria, the short- and long-term side effects of FGM include but are not limited to:
Inability to heal
Abscesses
Cysts
Excessive scar tissue
Painful sex and menstruation
Hepatitis and other blood-borne diseases
Urinary tract infections
Infertility
Increased risk of bleeding during childbirth
Preventing FGM
In 2015, Nigeria passed the Violence Against Persons Prohibition (VAPP) Act against FGM and all other gender-based violence. Although FGM is illegal in Nigeria, it is still prevalent. The patriarchal ideology has begun to shift in some countries, but the ancient value of male dominance remains.
Education plays an essential role in curbing FGM cases around the world. In 2019, UNICEF began taking action to eliminate FGM in Nigeria by 2030. To educate the Nigerian public on the harmful effects of FGM, UNICEF has organized a series of workshops. Christianah Fayomi has performed FGM procedures for nearly 29 years, charging between 500 and 1,000 nairas to circumcise an infant or child and 5,000 nairas to circumcise an adult woman. Because of UNICEF's workshops, she no longer practices FGM. "I saw the diagrammatic representation of the female genitalia and was tutored about the ills of the practice and I am now promoting its abandonment," Fayomi says.
Organizations like UNICEF are working to implement change across Nigeria and put a stop to patriarchal traditions that occur at the expense of women and girls around the world. When educating and mobilizing communities, it is important not to criticize tradition, but rather to help people understand the negative impacts of the practice. Education efforts must emphasize that women and girls are an integral part of society. They are mothers, wives, daughters, nurturers, innovators and changemakers. When people see women as they truly are rather than viewing them through a material lens, the patriarchal ideology may begin to shift.
– Sara Jordan Ruttert
Photo: Flickr
https://borgenproject.org/wp-content/uploads/logo.jpg
0
0
Lynsey Alexander
https://borgenproject.org/wp-content/uploads/logo.jpg
Lynsey Alexander
2021-07-24 01:30:17
2021-07-26 00:57:23
Traditions of Female Genital Mutilation in Nigeria