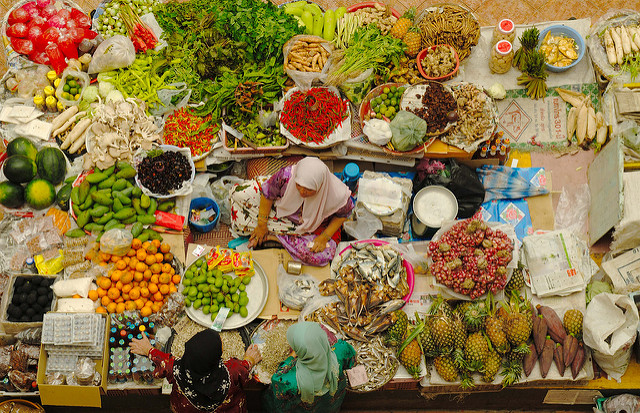 The Food and Agriculture Organization (FAO), of the U.N. is dedicated to providing food security for all. The organization has three main goals found on it's website that guide its initiatives and strategies: "the eradication of hunger, food insecurity and malnutrition; the elimination of poverty and the driving forward of economic and social progress for all; and, the sustainable management and utilization of natural resources, including land, water, air, climate and genetic resources for the benefit of present and future generations."
Here are 10 facts about the FAO that you should know:
Talks about the organization first began in 1943 in Hot Springs, Virginia, where various governments were committed to the creation of an organization solely dedicated to food and agriculture. It was not until 1945 that the FAO became a specialized U.N. branch. It is the oldest indefinite specialized agency of the U.N.
The organization is comprised of 194 Member Nations, two associate members and one member organization, which is the European Union. The organization is currently present in more than 130 countries.
To help eliminate hunger, food insecurity and malnutrition, the FAO supports policies and political commitments focused on promoting food security and good nutrition while keeping information on issues like hunger and malnutrition problems and solutions up-to-date and easily accessible.
To reduce rural poverty, the FAO helps smallholders increase farm productivity, find employment off of the farm and assist communities in finding ways to manage high-risk issues prone to their environment.
The FAO partners with member countries' governments to devise agricultural policy, support planning, draft effective legislation and create national strategies.
The organization responds to crisis situations by partnering with humanitarian agencies, such as the World Food Programme, to protect people's livelihoods and help them rebuild their lives.
Just recently, the FAO has reached a milestone in its Famine Prevention and Drought Response Plan by treating more than 12 million animals with diseases whose meat and milk are consumed by hundreds of thousands of families in Somalia. Animals are also a source of livelihood for many of these families.
The organization provides a platform where rich and poor nations can come together to fight global issues that affect everyone. Experts from around the globe come together at FAO headquarters in Rome, Italy on a regular basis to fashion agreements on major food and agriculture issues.
The World Bank and FAO have recently decided to strengthen their partnership to incorporate more cooperation in hopes of making the 2030 Agenda for Sustainable Development even more attainable. The signed agreement includes providing the FAO with technical expertise to assist governments in projects funded by the World Bank.
FAO is 39 percent funded by the contributions of member countries and 61 percent funded by voluntary contributions made by various partners.
The FAO is an especially important organization for the world's poor because it prioritizes those who are deprived of the basic human rights of food and water while mobilizing the world's nations to work together.
– Emily Arnold
Photo: Flickr
https://borgenproject.org/wp-content/uploads/logo.jpg
0
0
Borgen Project
https://borgenproject.org/wp-content/uploads/logo.jpg
Borgen Project
2017-06-21 07:30:22
2020-02-12 20:32:00
10 Facts About the FAO