7 Shocking Facts About Poverty in Albania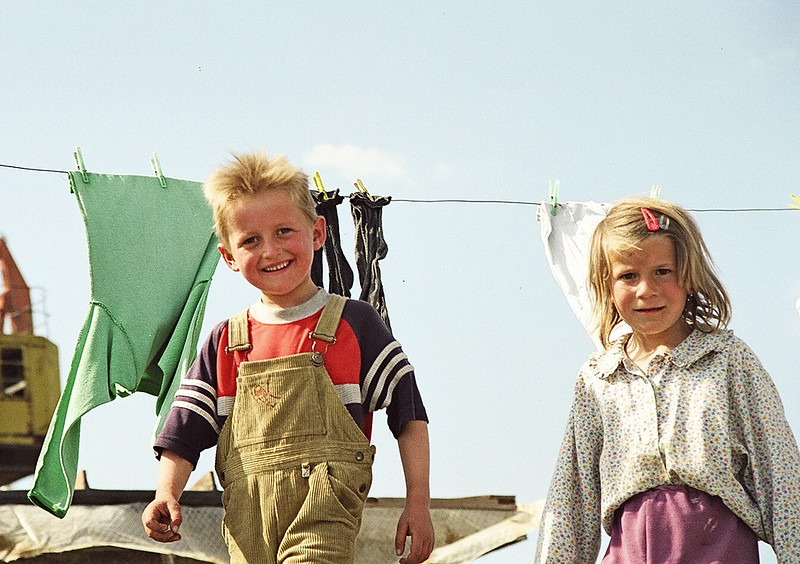 Albania, a country located east of the southern tip of Italy bordering Macedonia and Greece, remains one of the most impoverished countries in Europe. Despite the country's recent economic growth, employment rates continue to stay low, the education system lacks necessary resources and infrastructure and a significant portion of the population remains below the poverty line. Here are seven shocking facts about poverty in Albania.
7 Shocking Facts About Poverty in Albania
Poverty Rate: Thirty-four percent of Albanians lived in poverty in 2016, according to the World Bank. The World Bank defines poverty as surviving on $2 to $5.50 per day. The current poverty rate represents a significant increase compared to 2012 when 14.3% of Albanians lived in poverty.
Extreme Poverty Rate: In 2016, 5.8% of Albanians lived in extreme poverty surviving on less than $1.90 each day. According to the World Bank, the extreme poverty rate of Albanian people did not reduce much in the years leading up to 2016.
Household Expenditure: The expenditures of 63% of Albanian households, or what they need to buy to live comfortably, such as food, clothes and toiletries, are 50% higher than their income. In other words, more than half the population cannot afford basic necessities.
Albanians are Migrating: Due to the unstable political situation in Albania, the business economy is weakening, and thus, poverty is deepening. Many Albanians doubt their leaders and are looking for better opportunities regarding living conditions and employment, so many are departing the country. The number of emigrating Albanian citizens has risen from 44% in 2007 to 52% in 2018.
The Albanian Unemployment Rate: The unemployment rate in Albania stood at 11.47% in 2019, according to Statista. Women make up the majority of the unemployed population due to many factors, including poor social status in the family, lack of education and limited access to jobs due to the fact that most women must maintain the house and take care of the children. However, Oxfam, an international nonprofit, works to change women's social status in countries, including Albania, by educating women about the economy as well as by helping women become actors of change and decision-making.
Children in Albania: According to Dorcas, 120,000 Albanian children live in conditions of extreme poverty. Approximately 12% of children in Albania take on child labor "in order to help their families," according to Humanium. Because of this, these children lose the opportunity to obtain an education. Humanium is an organization that works to end violations of children's rights across the world. It does so by raising awareness, providing legal assistance for children who suffer violations and supporting local projects that help children.
Social Allowance: Eighty thousand households in Albania rely on a social allowance. This means they receive 8,000 lek a month from their government so that they can afford basic needs such as food and clothing. One lek is equivalent to $0.0092 U.S.
Despite the barriers, there are organizations working to end poverty in Albania, such as the Zakat Foundation of America. This nonprofit is based in Chicago and its mission statement is as follows: "We foster charitable giving to alleviate the immediate needs of poor communities and to establish long-term development projects that ensure individual and community growth." The foundation does so by building schools, orphanages and health clinics within these impoverished communities. The organization also provides food and fresh meat to the disadvantaged and brings relief during and after disasters.
– Emily Turner
Photo: Flickr
https://borgenproject.org/wp-content/uploads/logo.jpg
0
0
Kim Thelwell
https://borgenproject.org/wp-content/uploads/logo.jpg
Kim Thelwell
2019-07-13 11:30:09
2022-02-09 07:54:23
7 Shocking Facts About Poverty in Albania