The Expansion of Urban Slums in Cairo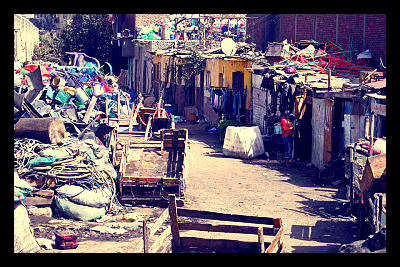 The population in Egypt is 96 million people. Currently in Egypt,there are 26.2 million people that are unemployed. Between 20 and 30 percent of people in Egypt live in poverty. The government and the World Bank suspect that the amount of poverty is grossly underestimated. The rate of urbanization has increased from 50 million, and it estimated to grow to 57 million by the year 2025. Cairo is an urban area that is expanding.
There are three major catalysts for poverty rates to be increasing in urban areas. The government does not have a standard definition of urban areas that is restrictive. In the absence of restrictiveness, boundary expansion of areas is not taken into account. Population evaluation methods are not able to be taken in order to have a needs assessment. This further translates into miscalculation of slum dwelling research on imperative items such as the cost of food, and public services to allot for proper government assistance.
Education is poor in slums in Cairo and food is scarce. Poverty restricts dietary supplements. Carbohydrates and grains are the most common types of food eaten. Vegetables, fruits and protein are hard to come by due to the price and lack of resources for the unemployed. Due to the scarcity of food that is available, children commonly suffer from iron deficiency.
Research indicates that the rate of malnutrition among children in Cairo is high. Sixteen percent of the children are underweight. A lack of basic health care services contribute to the poor health of the residents. It is estimated that 40 percent of Egyptians live on two dollars a day or less. Due to unemployment is rife among the young, forcing many to put off marriage and children until well into their 30s.
Controversy exists regarding the poverty alleviation methods that the government is taking in Egypt. Changes have been suggested to improve the poverty by way of comprehensive studies performed in Cairo. These efforts would increase the definition of poverty beyond income and introduce dimensions of well-being as additional indicators. The additional indicators would include, housing conditions, access to services and the quality of employment. These changes would allow proper assessments to be made.
Underestimating the rapid increase of poverty in urban areas is problematic because it does not allow for proper assessment of the populations needs. The value of poverty lines needs to be increased to determine the true rates of poverty in Cairo. In doing so, the government can make appropriate allowances and funding for an increase of access to nutritious food, quality of housing conditions including water, sanitation and electricity, education and health care.
– Erika Wright
Sources: Al Arabiya News, Connected in Cairo, Environment and Urbanization, IRIN, Encyclopedia of the Nations
Photo: Flickr
https://borgenproject.org/wp-content/uploads/The_Borgen_Project_Logo_small.jpg
0
0
Borgen Project
https://borgenproject.org/wp-content/uploads/The_Borgen_Project_Logo_small.jpg
Borgen Project
2015-04-17 04:00:09
2020-06-25 16:13:52
The Expansion of Urban Slums in Cairo