Taking Steps to Eliminate River Blindness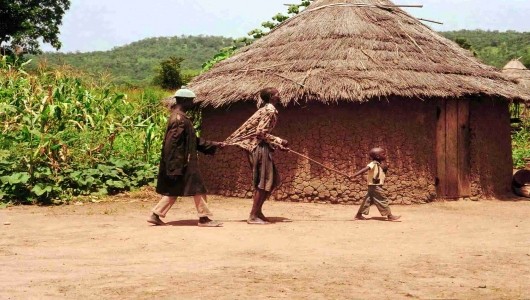 The Carter Center in Atlanta is working to make the eradication of river blindness a worldwide goal for the World Health Organization (WHO), as the WHO determines which diseases will appear on the world health agendas.
River blindness is caused by a parasite that is spread through the bites of black flies. The flies breed in and near fast flowing rivers, which is where the disease gets its name. The larvae of the parasite causes skin irritation, itching and a range of eye diseases, including blindness in the worst cases.
People in 36 countries are at risk for contracting river blindness. About 99% of the 17.7 million cases of larvae infection are from Africa. Nigeria is the most endemic country in Africa, with reportedly half of the world's cases.
That is why Nigerian businessman Sir Emeka Offor gave the Carter Center $10 million to aid to eliminate river blindness in his home country. This is on top of the quarter million he donated several years back. This is a huge turning point in dealing with the disease.
The Carter Center has been working with the Nigerian Health Ministry for twenty years. The program uses community-based health education and administers the only drug that can treat river blindness, Mectizan. In fact, the company that makes Mectizan made a commitment to donate the drug until every case of river blindness is solved. The donation from Sir Offor means that the Carter Center can reach more people, especially those in difficult areas to reach. Coverage will increase, meaning that the Carter Center will be closer to reaching their goal of eliminating river blindness by 2020. In 2014, 7 million Nigerians were treated.
The Carter Center has already been successful in Latin America. Colombia was the first country to be declared free of river blindness in 2013, with Ecuador following  in 2014. Both Guatemala and Mexico are currently going through the verification process to be declared river blindness-free by the WHO. The only areas left to treat are hard-to-reach areas of the Amazon in Venezuela and Brazil.
If the Carter Center can prove with this latest donation that their program is successful in the most plagued country, Nigeria, on top of their success in Latin America, then the WHO will be more likely to join the movement and target river blindness as a disease to fight.
– Katherine Hewitt
Sources: AP News, Carter Center 1, Carter Center 2, Inside Philanthropy
Photo: GHIF
https://borgenproject.org/wp-content/uploads/logo.jpg
0
0
Borgen Project
https://borgenproject.org/wp-content/uploads/logo.jpg
Borgen Project
2015-07-06 08:03:13
2020-07-13 12:23:05
Taking Steps to Eliminate River Blindness