The Benefits of Electric Vehicles in Kenya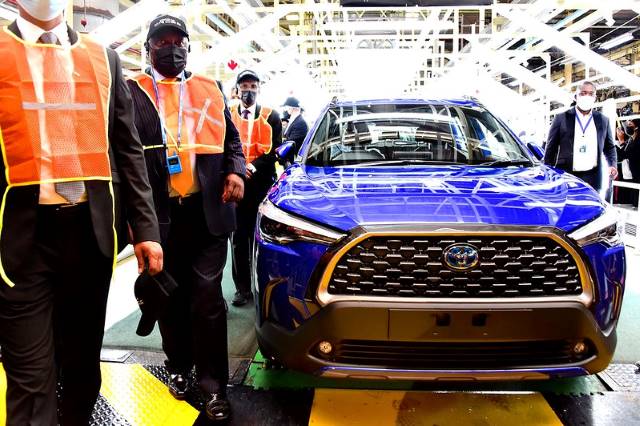 Kenya is among the African countries that are moving toward using electric vehicles, the introduction of which could positively benefit the economy and environment. Kenya currently has 671 electric motor vehicles in total with two-wheelers accounting for about 50% of this number. A recent Mckinsey study says the demand for electric vehicles is increasing and Kenya will make this transition quicker than many other African countries, "with electric vehicles accounting for 60 to 75[%] of all two-wheeler sales by 2040." This projection considers several factors, including a better power supply in Kenya and an increase in the number of e-mobile companies operating in Kenya.
Kenya's rapidly growing economy has earned it the status of a lower middle-income country, but it still struggles with a wide gap between the wealthy and the impoverished. This economic inequality is illustrated by the fact that two-thirds of Kenyans earn less than $3.20 per day, according to USAID. Moreso, the level of extreme poverty in Kenya is expected to stand at 25.3% in 2023.
Benefits of Electric Vehicles in Kenya
In Kenya, 75% of rural residents are farmers who typically lack access to cars, making it challenging for them to obtain fertilizers and seeds for planting. While some of them walk to their farms, motorcycles and bicycles are the popular modes of transportation.
Given the widespread use of two-wheeled vehicles in both urban and rural areas of Kenya, shifting to electric motorbikes can potentially increase mobility for residents while reducing greenhouse gas emissions and bringing other socio-economic advantages. Kenya will benefit from reduced air pollution when using electric vehicles. Nairobi, the capital city, has a pollution level of 70%, and this results in 19,000 deaths per year.
Ian Mbote, a staff member of Ampersand, an e-mobile company established in 2020 that has operated in Kenya since May 2022, spoke to African News about the cost efficiency of electric motorcycles. According to Mbote, swapping a full battery of an electric motorcycle costs 185 shillings and covers a distance of about 100 kilometers. In comparison, the cost of fuel for a fossil-fueled vehicle is 180 shillings per liter, which only covers a distance of 30 to 40 kilometers.
Electric Vehicles Initiatives in Kenya
One drawback of using electric vehicles in low and middle-income countries is the high cost of purchase, which may make the vehicles unaffordable for people living in poverty.
Several African governments are taking measures to make electric vehicles more affordable to their citizens. In Kenya, for example, the national treasury has lowered the excise duty for fully electric cars from 20% to 10%, making the vehicles more accessible. The government's target is for electric vehicles to account for 5% of total imports by 2025, which would result in the importation of more than 15,000 such vehicles per year.
In addition to these measures, the Kenyan government plans to convert 2,000 cars and trucks to electric power over the next four years. According to CleanTechnica, "Kenya has an installed electricity generation capacity of 3,321 MW [and] the peak demand is 2,132MW. It is the low overnight off-peak demand of 1,100MW that Kenya Power wants to exploit initially to power Kenya's transition to electric mobility."
Looking Ahead
The high cost of electric vehicles is still an issue for many Kenyans living in poverty. But, there is still hope as efforts by the government are ongoing to make electric vehicles more accessible. These measures aim to bridge the gap between the high cost of electric vehicles and the need for sustainable transportation options in Kenya.
– Chidinma Nwoha
Photo: Flickr
https://borgenproject.org/wp-content/uploads/logo.jpg
0
0
Saiesha
https://borgenproject.org/wp-content/uploads/logo.jpg
Saiesha
2023-04-18 01:30:32
2023-04-17 08:09:40
The Benefits of Electric Vehicles in Kenya