Five Facts About Education in Tunisia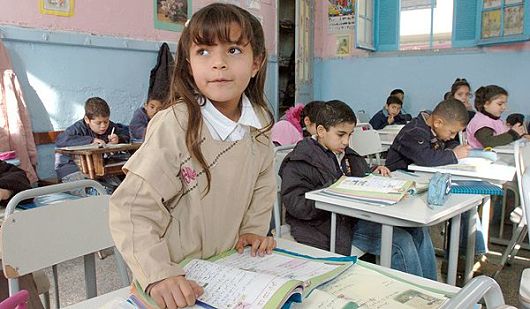 Since the 1980s, Tunisia has experienced success in increasing its human development index score through investments in education and improving the quality of life. However, there are challenges to providing quality education in Tunisia due to unorthodox practices, such as private tutoring practiced by educators.
Here are five facts about education in Tunisia:
1. Tunisia ranks ninth in the world in private tutoring and 70 percent of students participate in tutoring services. About 54 percent of these students received private tutoring from their own teachers. Many of these private lessons include parts of the curriculum that are only available through payment.
2. In order to combat corruption in the education system, Tunisia has an external integrity analysis of education. This allows the country to take appropriate actions to reduce corruption. Recommendations to Tunisia's government include implementing a new code of conduct for teachers and reforming the admission process for universities.
3. Tunisia ranks 69th in the world in access to basic knowledge. Basic knowledge includes literacy, primary school enrollment, secondary school enrollment and gender parity in secondary school enrollment.
4. About 82 percent of people over the age of 15 are considered to be literate, which ranks Tunisia 93rd in the world in literacy. In 2008, the World Bank reported that 96.79 percent of people between the ages of 15 and 24 were literate, which provides a strong foundation of hope for the future of literacy in Tunisia.
5. The mean years of schooling in Tunisia have increased 4.5 years since 1980 and Tunisia remains one of the top countries in Africa for access to information. Around 43.8 percent of the population has access to the Internet, which contributes to a better education for students.
Education in Tunisia is showing remarkable progress in enrollment numbers for higher education and access to primary education. It will remain important in Tunisia to engage students and their parents to ensure educational reform is successful.
– Donald Gering
Sources: Open Society Foundation, Social Progress Imperative, Trading Economics, UN, UNDP
Photo: Tunisient Tunisia
https://borgenproject.org/wp-content/uploads/logo.jpg
0
0
Borgen Project
https://borgenproject.org/wp-content/uploads/logo.jpg
Borgen Project
2015-08-19 01:30:57
2020-04-03 13:53:46
Five Facts About Education in Tunisia