CARE: Increasing Access to Education in Pakistan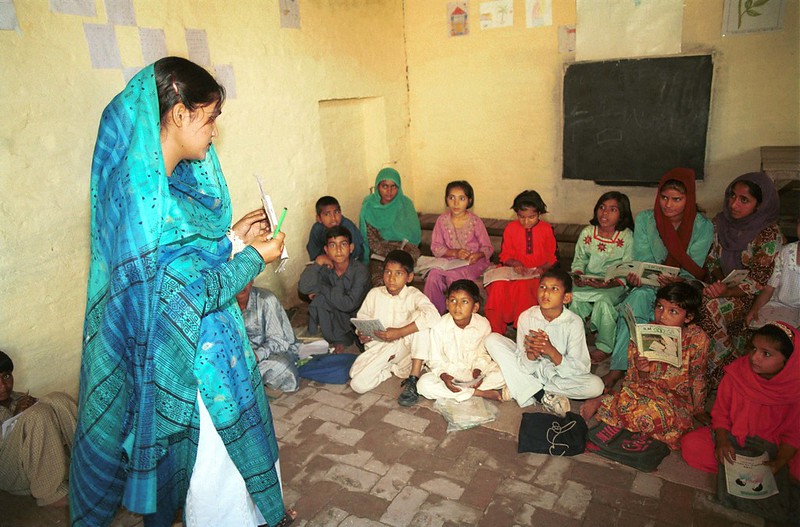 Although schooling is compulsory in Pakistan for kids aged 5 to 16, it is not as accessible as it could be. Nearly 22.7 million children are unable to access education in Pakistan. Girls are excluded from school at even higher rates than boys. According to Human Rights Watch, 31% of girls are not able to go to primary school compared to 21% of boys.
Barriers to Education
There are several factors that make education inaccessible for children, especially for girls. The first factor is a lack of funding. Education is underfunded in Pakistan. Only 2.8% of its GDP is spent on education, which is underperforming relative to the 4% that the United Nations recommends.
Lack of funding means that there is an unfortunate shortfall of schools and not everyone can attend, decreasing access to education in Pakistan. This issue is especially pertinent in rural areas. In Pakistan's rural areas, schools are fewer and farther between. This makes it much harder for students to get an education, especially since private schools tend to operate in urban centers.
The second barrier to education in Pakistan is social norms. Some people in Pakistan do not believe that girls should receive an education. Particularly in more conservative communities, female students can face backlash for continuing their education. Girls also tend to be married younger, and thus have to prioritize their new families above their education. This keeps girls from attending school at higher rates relative to boys.
The third obstacle to access to education in Pakistan is instability. Given the relatively unstable nature of the Pakistani government, extremist groups have been able to launch attacks on schools, specifically against girls. This deters girls from attending school since they fear for their lives. It also creates a vicious cycle of instability, where violence hurts economic output, which in turn hurts the government's ability to fund education.
CARE Foundation: Improving Access to Education
Fortunately, humanitarian organizations are seeking to rectify these barriers to education in Pakistan. One such organization is the CARE Foundation. The Foundation seeks to improve access to education through three key programs.
The first program concentrates on building public-private partnerships. In order to improve the educational system, CARE partners with existing public schools to rebuild infrastructures, improve curriculums and make educational resources more accessible. This program also helps build necessary infrastructure investments and rebuild existing crumbling infrastructure.
Thus far, CARE has adopted 683 government-run schools across Pakistan to improve their efficacy. In adopting schools, the organization has been able to improve its function. Enrollment in CARE's schools has gone up 400% and a 10% decrease in dropouts. Creating public schools, which are free, is crucial in ensuring students can access education in Pakistan.
The second and third programs focus on building new schools and scholarship programs. CARE is heavily involved in the construction of new schools, where the organization can apply its unique approach to training teachers and administrators. Then, CARE helps teach the government curriculum in order to help students with the existing government tests. CARE has founded and built 33 schools that are now operational and teaching students.
Although enrollment in higher education is rising, only 15% of eligible Pakistanis are enrolled in universities. However, CARE is trying to help resolve this problem through scholarship programs. Picking eligible and high performing students, CARE offers scholarships for students to attend institutes for higher education. Its focus is on students studying medicine, commerce and engineering.
With these efforts and its three key programs, CARE is working to ensure that every student in Pakistan has access to education. While there are many barriers to education in Pakistan to overcome, the government and humanitarian organizations like CARE Foundation are increasing access to education in Pakistan, increasing youth's opportunities and job prospects.
– Thomas Gill
Photo: Flickr 
https://borgenproject.org/wp-content/uploads/logo.jpg
0
0
Yuki
https://borgenproject.org/wp-content/uploads/logo.jpg
Yuki
2021-01-28 07:30:38
2021-01-26 09:23:58
CARE: Increasing Access to Education in Pakistan