Challenges in Education in Guinea-Bissau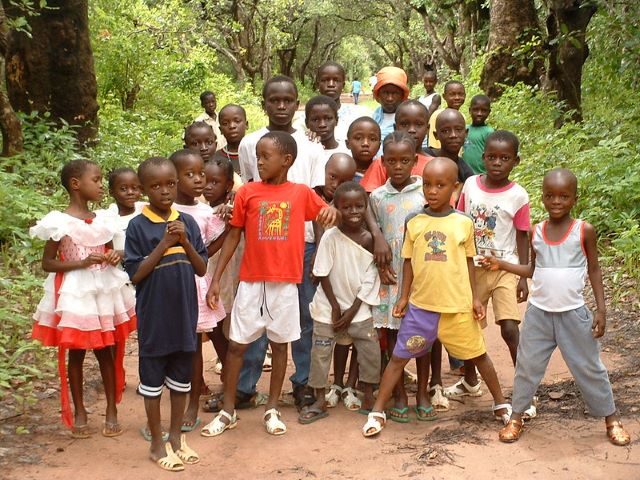 With a population of 1.8 million, about 69% of people in Guinea-Bissau live below the poverty line and 25% experience chronic malnutrition. In addition to working toward reducing poverty, there is a focus to improve education in Guinea-Bissau, which faces many struggles, including low enrollment rates, limited financial support and gender inequality.
Education Statistics in Guinea-Bissau
In Guinea-Bissau, the literacy rate is around 53%. Only 30% of children begin school at the specified age of six. According to a study conducted by UNICEF, as a result of late enrollment, a significant proportion of children in lower primary grades are overage. As of 2010, 62% of children finished their basic education. About 14% of those in grade one end up completing grade 12. Additionally, out of the 55% of children who attend secondary school, about 22% complete it. As of 2014, the net primary school attendance was 62.4%. Lack of accessibility to school, especially in terms of secondary education outside of urban areas, contributes to these statistics.
Schools also receive insufficient funds for quality education and have to rely on families for support. Adequate standards for physical school buildings and textbooks are also lacking. Teachers tend to lack a proper level of competency in regard to the subject they teach and have insufficient teaching materials. According to a text published by the United Nations Educational, Scientific and Cultural Organization (UNESCO), "At a level corresponding to the fifth year of primary education, teachers fail to answer a quarter of the questions on Portuguese and under a half of those in mathematics arising from the syllabus for their pupils." Furthermore, many schools fail to offer a full curriculum and 46% of teaching days from 2016 to 2017 were lost because of teacher strikes. More than 20% of students aged 7 to 14 years old reside over half an hour from a school and distance decreases their likelihood of attending. Furthermore, many students, the majority being girls, drop out of school due to early marriage and child labor.
Gender Inequality
A gender gap is prevalent within Guinea-Bissau's education system. Of children aged 10 to 11 years old, 17.5% of boys are not attending school as opposed to 25.7% of girls. Among impoverished families, boys are 1.8 more likely to reach grade six than girls. In general, boys are 1.5 times more likely than girls to take part in General Secondary Education. Moreover, boys obtain 59% of public resources for education, while girls get 41%.
The gender inequality in Guinea-Bissau's education system leads to consequences, such as child marriage among girls. About 54% of women without an education experienced child marriage, as opposed to the 9% of women who achieved secondary education or higher. The average age of a woman without education for the first delivery of a child is 18.2 years old as opposed to 21.4 years old for a woman who studied for 14 years. Women who received an education of 14 years have an average of about 1.2 kids. On the other hand, women without education have an average of 3.3 children.
Decreasing the gender gap in Guinea-Bissau's education system would lead to benefits for not only women but the entirety of the population. Women who achieve higher education are 50% likely to vaccinate their children under the age of 5, whereas the likelihood for women without an education is 26%. Furthermore, the likelihood of women who did not attend school using a net to prevent malaria for their children under the age of 5 is 71%, as opposed to 81% among women who studied for at least six years.
The Quality Education for All Project
In July 2018, the World Bank developed the Quality Education for All Project in Guinea-Bissau. The goal of the Project is to improve the overall environment of schools for students from grade one to grade four. Through the Project, the World Bank aims to reduce teacher strikes by providing training. The World Bank also plans to update the curriculum taught as well as educational supplies and materials. Furthermore, the Project encourages greater community involvement in the management of schools.
UNICEF's Educational Efforts
UNICEF aims to improve the quality of education in Guinea-Bissau, especially with regard to early childhood, through partnership and the rehabilitation of classrooms. Alongside PLAN international, Handicap International and Fundação Fé e Cooperação (FEC), UNICEF monitors schools by training 180 inspectors who are responsible for over 1,700 schools. The monitors focus on teacher attendance as well as the process in the classroom. In order to establish standards, such as National Quality Standards and Early Learning Development Standards, UNICEF also partnered with the Ministry of Education. UNICEF launched Campaign "6/6" to encourage the enrollment of children in school beginning at age 6 and maintaining their attendance throughout primary education.
Response to COVID-19
The Global Partnership for Education (GPE), which coordinates with UNICEF, allocated $3.5 million to Guinea-Bissau for a COVID-19 response from 2020 to 2021. Through its grant, GPE plans to achieve greater health standards in schools and training among community members to increase awareness of COVID-19 prevention. GPE also supports a radio distance education program as well as a distance program that addresses gender-based violence and the inclusion of children with disabilities. UNICEF broadcasts programs three times a day for radio distance learning. Additionally, GPE aims to assess preschool and primary age students to gather further information about learning loss and to create a program for children out of school.
– Zoë Nichols
Photo: Flickr
https://borgenproject.org/wp-content/uploads/logo.jpg
0
0
Lynsey Alexander
https://borgenproject.org/wp-content/uploads/logo.jpg
Lynsey Alexander
2021-01-04 01:15:25
2021-01-04 01:15:25
Challenges in Education in Guinea-Bissau