Eastern Congo Initiative: Eradicating Poverty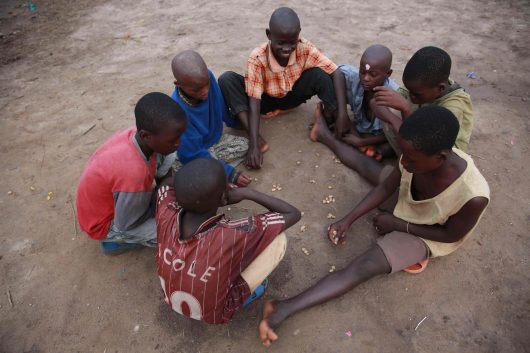 The Eastern Congo Initiative (ECI) has been fighting poverty in the Democratic Republic of the Congo (DRC) since 2010. Founded by Ben Affleck, ECI combines advocacy and research with financial and logistical support for Congolese organizations striving to create sustainable change.
Conflict in the region has resulted in the displacement of a nearly 3 million and a death toll of around 5.4 million. In addition, the prolonged fight for power between competing militias has perpetuated a cycle of violence, poverty and disease for more than 20 years.
According to the Council on Foreign Relations, despite a promising growth rate of nine percent between 2014 and 2015, political and social instability has led to Congolese citizens surviving on "less than $200 a year—barely half of what they did in 1970."
In order to help improve living conditions, ECI has invested in the Eastern Congo's potential for redevelopment, gaining the attention of influential voices within eastern Congo and around the world. The organization uses "targeted methods to communicate directly to select individuals who can help shape policies and action in the government, academic and private sectors".
Field research and direct polling conducted by ECI addresses the lack of verifiable information that previously discouraged many lawmakers and members of the private sector in the U.S. and Europe from becoming Congo advocates.
The United States, in particular, has stepped up its efforts to provide assistance in the DRC, actively working with the African and European Unions to broker regional peace agreements and becoming the largest financial contributor to the U.N. Organization Stabilization Mission in the Democratic Republic of the Congo (MONUSCO).
In 2011, in partnership with USAID, the Eastern Congo Initiative provided an in-depth analysis of community-based organizations throughout the DRC. This report allowed policy makers and investors to gain insight into the potential of sustainable growth in the DRC, opening the possibilities of increased funding and investment.
In addition, ECI has given grants to 23 Congolese organizations to support their efforts in improving economic development, education, access to justice and family health.
One organization, Children's Voice, serves the needs of "young people living in extreme poverty, including orphans, former child soldiers and sex slaves".
By providing primary schooling, vocational training and mental health assistance to approximately 600 children per year in the cities of Goma and Magunga, Children's Voice is taking a critical step to break the cycle of poverty and hopelessness at an early stage.
Another organization, Dynamique de Femmes Juriste (DFJ) provides legal services to women who have faced rights abuses, from sexual violence to inheritance violations. In addition to advocating for laws that strengthen women's participation in politics, DFJ trains paralegals in rural areas to process complaints in their respective communities.
The group also encourages female community leaders to run for office in local elections to encourage better female representation in the government.
According to the Eastern Congo Initiative's website, in 2014, "DFJ prosecuted more than 200 cases in court, with a 37 percent success rate." For a country whose justice system is incredibly weak, this is nothing short of a promising and remarkable achievement.
– Taylor Resteghini
Photo: Flickr
https://borgenproject.org/wp-content/uploads/logo.jpg
0
0
Borgen Project
https://borgenproject.org/wp-content/uploads/logo.jpg
Borgen Project
2016-05-14 01:30:16
2020-06-08 23:34:49
Eastern Congo Initiative: Eradicating Poverty