How Financial and Cryptocurrency Services Can Fight Human Trafficking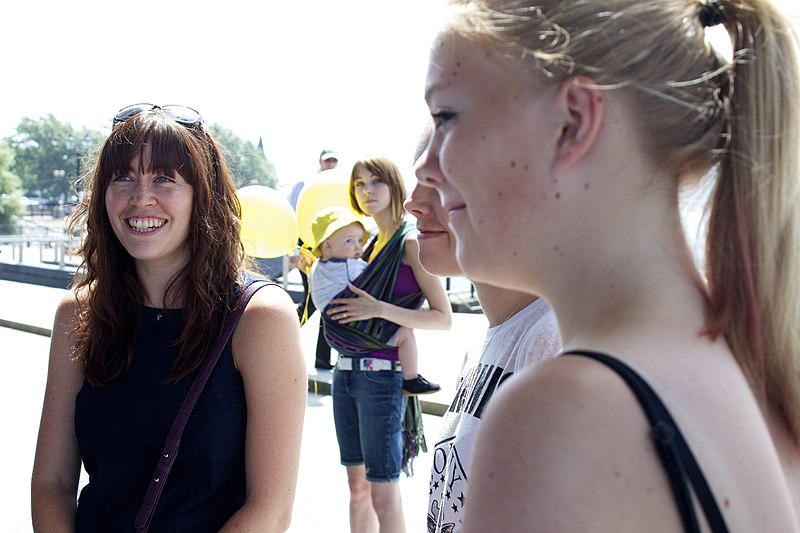 One of the world's most lucrative and abhorrent criminal activities is human trafficking, an industry valued at $150 billion, making it the highest profit-making crime after drug trafficking. Human traffickers make their dirty money off of the targeting and exploitation of people (mainly women and girls) who suffer from socio-economic poverty. Human trafficking is a crime that is notoriously difficult to prosecute since it can operate across multiple jurisdictions on an international scale, hiding victims from public view. The mass majority of the crime takes place online and the exploiters of the industry can adapt to the latest forms of technology that enable their criminal activity. On the bright side, there are trends that suggest that financial and cryptocurrency services can fight human trafficking in several ways.
About Human Trafficking Online
Human traffickers adapt to new forms of technology at much faster rates than law enforcement due to having no ethical obligations toward regulations and policymakers. They also possess the capital to employ experts, and they do this by taking advantage of virtual currency transactions. Using virtual currencies like crypto is beneficial to criminals because it has anonymizing features that help them to obfuscate themselves from law enforcement. Cryptocurrencies also help them to purchase online advertisements to target vulnerable searching for opportunities. It is not all dark, though, as financial and cryptocurrency services can also facilitate the fight against human trafficking.
Follow Money Fight Slavery
Founded in 2019, the Anti-Human Trafficking Intelligence Initiative (ATII) operates globally to combat the human trafficking markets by promoting finance and cryptocurrency industries' corporate social responsibility through increasing awareness and education toward "data-driven measures." The aim of this is to detect and counter illicit transactions that traffickers make. It is in this way that financial and crypto-currency services can fight human trafficking.
According to ATII, 75% of financial institutions admit that it is challenging to identify instances of human trafficking through customer transactions.
To address these gaps in corporations' ability to increase priority toward detecting human trafficking financial transactions, the ATII hosts an annual summit "Follow Money Fight Slavery." The theme for 2023 centers on the fact that human trafficking is a financial crime.
Identifying Red Flags
Representatives from Verafin and Senzing, companies using artificial intelligence and multi-channel link analysis to fight human trafficking, discussed instances of identifying red flags in transactional data. This can vary from how to recognize a potential victim of human trafficking or the perpetrator and their front companies.
Niki Pryor from Verafin explained at the Financial Typologies conference that "we know what a person who's free to walk through their life transactions look like" and that "a potential trafficking victim isn't transacting in the same way." They tend to not pay rent or bills and tend to make small payments in hotels, drug stores and fast-food establishments for instance. Pryor adds that a banking professional can continue to layer on the certainty of human trafficking risk by analyzing the person's transactional data relating to whether they are linked to companies that post adult advertising online and contain contact information relevant to the customer base. Furthermore, GPS technology can help map out where all of these transactions are taking place, essentially building a visual story of the movement of such transactional activity.
Detecting Potential Perpetrators
Boris Kusovski from Senzing echoed Pryor's statements as well. He explained there are two to three kinds of profiles that financial actors can detect for potential perpetrators of human trafficking. This can include the onboarding of a business customer whose company has no stated owner and the customer stays below a certain revenue level for tax purposes. The perpetrator may also have a front company like a chiropractor or physiotherapy 'practice' where the review sites and social media activity are rating the mostly female staff.
Robert Griffin from Siren, a leading investigative intelligence site for national security and sponsor of ATII emphasized the importance of using open-source intelligence to leverage cyber security efforts in tackling human trafficking. Open-source intelligence is data gathered from public information that is analyzed in an automatic format instead of manual handling. Such a tool can separate and categorize raw data to analyze and identify data points connecting suspicious parties that are potentially involved in criminal activities related to human trafficking.
Crypto-currency companies like Coinflip and CipherTrace explain that with technology like blockchain analysis, traffickers using crypto-currency to facilitate their criminal activity are not operating as anonymously as they may think. Blockchain forensic analysis allows investigators to trace crypto transactions (both online and in ATMs) with real-world bodies and organizations. When a person transacts on crypto platforms, they have to use a public register. This means that they can tie the transaction to a wallet address and later link it to a real bank account and possibly link it to a person's identity.
Looking Ahead
The ATII successfully continues to raise awareness around how to employ corporate social responsibility in the fight against human trafficking, excluding any possibility that deplorable actors can criminally benefit from using financial and cryptocurrency services. By exposing the 'anonymous' financial transactions in the human trafficking enterprise, the efforts of ATII offer hope for a better and safer world for potential victims.
https://borgenproject.org/wp-content/uploads/logo.jpg
0
0
Jennifer Philipp
https://borgenproject.org/wp-content/uploads/logo.jpg
Jennifer Philipp
2023-06-12 07:30:16
2023-06-08 07:43:39
How Financial and Cryptocurrency Services Can Fight Human Trafficking