Financial Inclusion a Key Part of Credit Access in India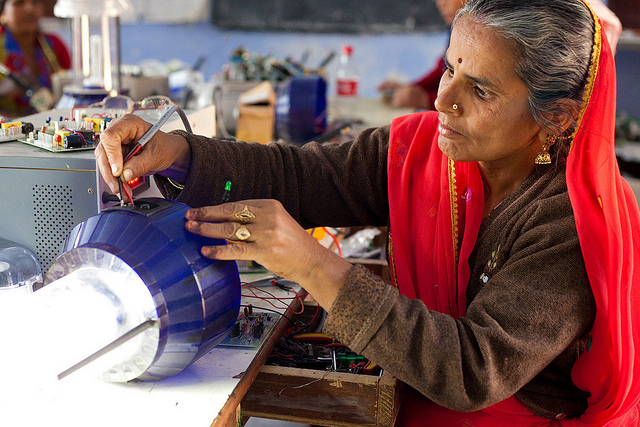 The evolution of credit has sanctioned simply the idea of money as an invisible but powerful force. In a place where poverty still affects 22 percent of the population, credit access in India is difficult for many of its people. Often, formal credit is as elusive for the people of India as its tangibility.
PMJDY and Financial Inclusion
Though financial inclusion has become a recent focus for policymakers, 40 percent of people still lack access to basic financial services. Financial inclusion is the basis of perpetual economic growth. "Without financial inclusion, we cannot think of economic development because a large chunk of the total population remains outside the growth process," said Dr. Harpreet Kaur and Kawal Nain Singh of Punjabi University and The Rayat Institute of Management.
Many low-income individuals have relied on informal, and sometimes devastating, options to borrow money or gain credit access in India. In response to this, formal options such as Pradhan Mantri Jan Dhan Yojana (PMJDY), a mega financial inclusion plan, was designed. PMJDY aims to ameliorate poverty and fast track financial growth. The program targets those from remote areas and promotes financial literacy, universal access to banking services and insurance. This is all to "commence the next revolution of growth and prosperity," the plan explains.
Unfortunate Faults
More than a few studies have reported the same findings as Dr. Joy Deshmukh-Ranadive of the Human Development Resource Centre in New Delhi. In the doctor's report on rural micro-finance in India, she explains that "the track record of these formal sources has not been positive. Micro-finance…circumvents the drawbacks of both formal and informal systems of credit delivery." These downsides include exploitative interest rates and fortifying systems of oppression.
Entrepreneurship in Rural India
The micro, small and medium enterprise sector (MSME) account for 37 percent of India's GDP, and more than 40 percent of the country's total exports, according to the World Bank. Despite this, MSMEs have been limited by inadequate access to financial services.
Fortunately, the International Finance Corporation devised a program called India Collateral. The program is modeled after a similar program that has had success in China. The project hopes to revise the discrepancy by opening access to banking services for more MSMEs by increasing lenders' confidence.
While there are programs formulated to improve access to credit in India, there remains a gender bias. Though loan rejection and approval are issued at an equal rate to both men and women, women tend to seek financial services less often. Higher gender bias countries like India see more women deferring from the loan process, according to a report by the European Central Bank.
It is an interesting paradox: those who have money are those who typically qualify to borrow it. The necessary condition for credit access is already established finances. Those who stand to benefit the most from borrowed money are those who do not have it. Steps toward financial inclusion in India are governed by this idea. Many programs continue to amend credit access in India, develop the informal credit market and lower interest rates in the hopes of developing the country's economy from the bottom up.
– Sloan Bousselaire
Photo: Flickr
https://borgenproject.org/wp-content/uploads/logo.jpg
0
0
Borgen Project
https://borgenproject.org/wp-content/uploads/logo.jpg
Borgen Project
2017-12-09 01:30:57
2019-11-15 05:57:31
Financial Inclusion a Key Part of Credit Access in India