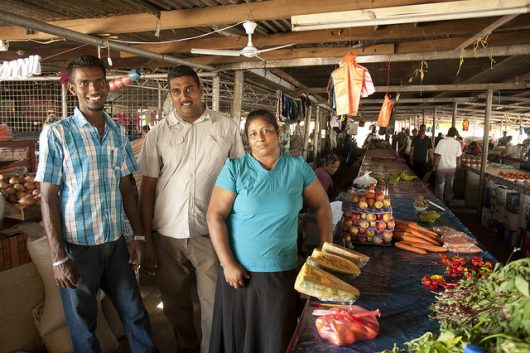 To many people around the world, Fiji and its hundreds of islands are known as a peaceful Pacific vacation getaway. While Fiji certainly profits from its lively tourism industry, life for the more than 900,000 citizens of the island nation is much more complex. Read further to learn more about credit access in Fiji.
Fiji gained independence from the U.K. in 1970 and has gone through intermittent periods of political strife since then. Despite this, Fiji's natural resources and tourism potential have helped make Fiji become one of the most developed Pacific island nations. Not every Fijian enjoys the benefits of this development, though. Nearly a third of Fiji's citizens live in poverty. Part of the reason for this high number is the ongoing struggle to achieve credit access in Fiji.
Managing Credit in Fiji
Developed and developing economies alike rely on banking and credit to drive innovation, investments, infrastructure and purchasing power. Fiji's is no exception.
Fiji's banking system is overseen by the Reserve Bank of Fiji (RBF). The RBF provides services to the government as well as licenses to the six banks that do business in Fiji. It also regulates how much those banks can dip into their deposits which enables the RBF to maintain the delicate balance between not allowing enough credit and letting it go unchecked.
While the infrastructure for banking exists, credit access in Fiji is simply nonexistent for many citizens. This stifles chances for the country's economy to grow and for Fijians to lift themselves out of poverty. The government recently started taking steps to address this problem.
Tapping into Fiji's Wealth
The government is partnering with the Asian Development Bank (ADB) to implement secured transaction reform. Such reforms would allow Fijians to use their non-monetary wealth (such as vehicles, goods or crops) as collateral for loans.
In a country where accessing loans is difficult for many people and businesses, the ability to access non-monetary wealth opens up new avenues for credit access. While these collateral loans could be risky for some individuals, it will increase the lenders' confidence and help stabilize the growth of the Fijian economy.
Fiji's Financial Literacy and Innovation
The national government is also taking internal steps to pursue the goal of widespread credit access in Fiji. In 2010, it formed the National Financial Inclusion Taskforce (NFIT). Its purpose is to encourage long-term economic growth and help lift Fijians out of poverty by providing better access to banking.
NFIT has had an uphill climb right from the start. Even after four years of progress, there were still 150,000 unbanked Fijians in 2014 and a full third of Fijians are underserved by banks.
A significant part of NFIT's efforts have been aimed at improving citizens' financial literacy. Especially in rural areas, many Fijians lack the basic knowledge they need to engage in the banking system. The same year it was formed, NFIT launched a nationwide campaign to ensure that the broader access to banking achieved would not go to waste. The campaign even has a mascot—a turtle named Vuli the Vonu.
One of the more encouraging developments in the process of spreading credit access has been the rise of digital financial services which Fiji launched in 2010. For the first time, Fijians could digitally bank, pay bills and even transfer money to businesses and families across islands. Digital banking covers 80 percent of Fijians' financial needs and provides access to financial services even on remote islands where there aren't any physical banks.
There is room for improvement in Fiji's credit system, but it's certainly encouraging to see that steps are already being taken to stimulate growth and provide tens of thousands of poor Fijians with access to banking.
– Josh Henreckson
Photo: Flickr
https://borgenproject.org/wp-content/uploads/logo.jpg
0
0
Borgen Project
https://borgenproject.org/wp-content/uploads/logo.jpg
Borgen Project
2018-07-23 23:23:21
2019-09-13 19:58:49
Credit Access in Fiji