Costa Rica's Success as a Nation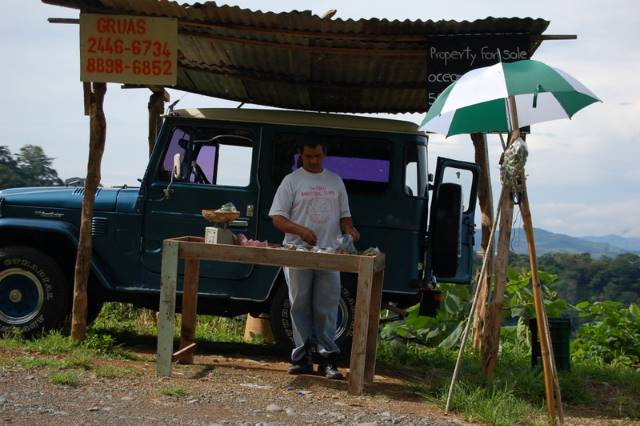 While numerous well-publicized problems plague many Latin American countries, especially in Central America, Costa Rica's success as a nation stems from several factors. For decades, Costa Rica has had a more open political system and provided a better quality of life than its neighbors. Costa Rica is considered one of the happiest and most sustainable countries in the world. As news stories of Central America are often negative, Costa Rica provides a success story that inspires hope.
Political Stability and Representation
Since 1949, Costa Rica has maintained a stable and democratic government. Therefore, Costa Rica has avoided the political and gang violence that other Central American countries struggle with. Costa Rica has a strong constitution that enshrines many democratic rights, ensuring that rights are not eroded and that Costa Rican people are represented. Many people credit democratic values for Costa Rica's success.
Costa Rica's government has gained a reputation in Latin America for its socially progressive policies. Moreover, these politics led to much greater female representation in government than in many comparable countries. The nation has had a female president and has a very high proportion of women in its legislature. Women now comprise 45.6% of the legislature, which is the ninth-highest in the world.
The Economy, Education and Healthcare
Costa Rica has one of the most developed economies in Latin America. The economy is generally stable and had not experienced a significant downturn in decades until the COVID-19 pandemic hit. The poverty rate halved in the past two decades and the country maintains a strong export economy. The country grows at an economic rate of 2.5%  annually. Costa Rica's success in the economic realm is also because the government does not have an army, freeing up funds to spend on social programs and development.
Costa Rica is considered an upper-middle-income country with the lowest poverty rate in Central America. About 20% of the country earns less than $155 a month, pushing them into the poverty category. In terms of the international poverty line, less than 2% of Costa Ricans are considered impoverished —  an impressive accomplishment.
Costa Rica has a high-quality education system and its citizens have a high reputation for being well-educated. Education in the country is sufficiently accessible. Furthermore, according to the World Economic Forum, Costa Rica invested 8% of its GDP into education in 2019. Costa Rica has the second-highest life expectancy in North America, just behind Canada. Furthermore, the country's robust healthcare system is considered to be one of the best in Latin America.
Happiness and Sustainability
Costa Rica was ranked the most sustainable and happy country on Earth by the Happy Planet Index. The country's commitment to green energy and environmental sustainability can provide an example for the rest of the world. Costa Rica generates more than 99% of its energy from renewable sources, primarily relying on hydropower. It has also reversed deforestation and designated one-third of its land as protected natural reserves. This environmental protection preserves the country's beauty and supports the tourism industry, a vital part of the economy.
– Clay Hallee
Photo: Flickr
https://borgenproject.org/wp-content/uploads/logo.jpg
0
0
Evan Winslow
https://borgenproject.org/wp-content/uploads/logo.jpg
Evan Winslow
2021-06-04 01:31:22
2021-06-02 02:15:33
Costa Rica's Success as a Nation