Eight Important Facts About the Cost of Living in Italy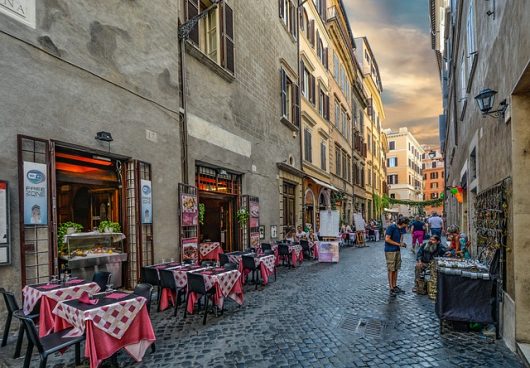 The cost of living in Italy can be rather high in some ways when compared to the U.S., but less costly in others. Whether the topic is food, clothing, housing or entertainment, living in Italy varies in its levels of expense.
Here are eight facts about the cost of living in Italy:
In U.S. dollars, on average, the monthly rent for a 900-square foot apartment in Italy is around $1,079. A 480-square foot apartment in a cheaper area stands at around $732 per month. This varies from city to city.
It costs around $444 to buy a 40″ flat screen TV in Italy. Depending on the brand, this is rather high compared to the cost of a 40″ flat screen TV in the U.S.
The cost of living in Italy greatly depends on what area of Italy a person is living in. For example, renting an apartment in the city of Milan can cost up to double of what an apartment in Naples would cost.
It is cheaper to buy locally in Italy, rather than to purchase imported items. This is not only beneficial in the aspect of saving money, but it is also a way to support the locals as well.
Big Macs cost around $9.40 in Italy. This is almost $4 more than the cost in the U.S.
Healthcare is free to people who live in Italy. Citizens have the option of paying extra for private healthcare options, but this is not required. This is certainly one of the biggest financial pros of living in Italy.
A medicine that seems to be more expensive in Italy is ibuprofen. In Italy, one pill costs around $1.18, meaning that it costs around $28.32 to get a 24-count bottle of ibuprofen. Name brand 24-count ibuprofen sells for as low as only $3.48 in the U.S. and other countries.
When it comes to travel expenses, citizens have to consider that there are a lot of tolls to pay when traveling by vehicle in Italy. This, combined with the costs of fuel, makes for a rather expensive automobile trip.
These facts about the cost of living in Italy show that there are both pros and cons when it comes to finances for those living in Italy. While some cities in this European country are more expensive than others, it still appears that the cost of living in Italy can be affordable thanks to larger perks such as its free health care benefits.
– Noel Mcdavid
Photo: Pixabay
https://borgenproject.org/wp-content/uploads/logo.jpg
0
0
Borgen Project
https://borgenproject.org/wp-content/uploads/logo.jpg
Borgen Project
2017-08-17 07:30:31
2019-04-23 10:16:23
Eight Important Facts About the Cost of Living in Italy