Tackling Corruption in Tajikistan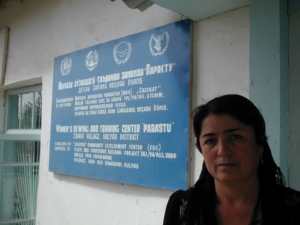 Tajikistan is a small country in Central Asia with a population of 8.92 million people. Corruption in Tajikistan is widespread and infiltrates all levels of society. Emomali Rahmon, President of Tajikistan, has been in power since the collapse of the Soviet Union in 1991. There is almost no political renewal and a small number of the elite class control political and economic relations.
The Organization for Economic Cooperation and Development (OECD) made a report on corruption in Tajikistan which found that anti-corruption legislation and institutions lack funding and support in the country. The report also found that there have been no major improvements introduced to Tajik legislation to combat corruption as international standards require.
Daily Corruption
Corruption in Tajikistan affects people on a day to day basis, whether dealing with police, traffic guards or even public services. A public opinion survey that UNDP and the Centre for Strategic Studies conducted in 2010 found that 70 percent of the respondents had either paid a bribe or wanted to despite an inability to afford it. The survey showed that farmers and entrepreneurs are the two segments of society that are most vulnerable to petty, day to day corruption.
Citizens suffer daily police corruption that the large networks of organized crime and drug trafficking in the region only heighten. Some view the police and traffic guards as some of the most corrupt state institutions in the country. The same public opinion survey found that 90 percent of the respondents recognized that they experienced corruption when stopped by traffic guards and that these confrontations happen regularly. Traffic corruption can include an authority pulling someone over for speeding, asking them to pay a bribe to avoid a ticket and threatening jail time if the individual does not pay the bribe. Traffic guards will stop people for speeding even if they were at the speed limit, simply to pocket bribed money.
Political Corruption
Political corruption in Tajikistan is also widespread. All of its elections since gaining independence from the Soviet Union do not qualify as democratic electoral processes as international organizations such as the United Nations observed. The Tajik government functions heavily on patronage networks and family ties. Many of the President's family members and allies hold political positions. For example, his son, Rustam Emomali, is the mayor of Dushanbe and is among the top 10 most influential individuals in Tajikistan.
Solutions
The Tajik government has taken some steps to combat domestic corruption that infiltrates all levels of society. For example, it adopted the United Nations Convention Against Corruption and anti-corruption legislation. The country still lacks many important factors that are essential to cracking down on corruption such as widespread access to information and an independent audit agency, however, international pressures could greatly improve political corruption in the country.
The OECD is an international organization with a mission to work with governments to construct policies that improve the lives of individuals. It is currently working with the Tajik government to come up with corruption fighting legislation. Amnesty International has also called out the Tajik government for its human rights abuses such as the persecution of LGBTQ members and the censoring of human rights activists. Amnesty does not currently have an office in Tajikistan, however, its media campaigns garnered support from activists and foreign governments such as Norway and Denmark.
Further Measures
Further pressures such as sanctions, naming and shaming techniques and advocacy have the potential to greatly reduce corruption in Tajikistan. If economically advantaged countries such as the U.S. placed pressure on Tajikistan to increase anti-corruption legislation and measures, it could vastly increase the quality of life for the citizens of Tajikistan. Naming and shaming is a method that nonprofit and international organizations use to call out a country or organization for unethical practices, which can pressure the Tajik government to crackdown on debasement. Lastly, advocacy and educational campaigns can increase awareness of the issue and also increase the supply of information about corruption in Tajikistan both to its citizens and the international community.
– Laura Phillips-Alvarez
Photo: Flickr
https://borgenproject.org/wp-content/uploads/logo.jpg
0
0
Kim Thelwell
https://borgenproject.org/wp-content/uploads/logo.jpg
Kim Thelwell
2019-08-18 09:52:58
2019-12-17 14:38:19
Tackling Corruption in Tajikistan