Life Inside Coffin Homes in Hong Kong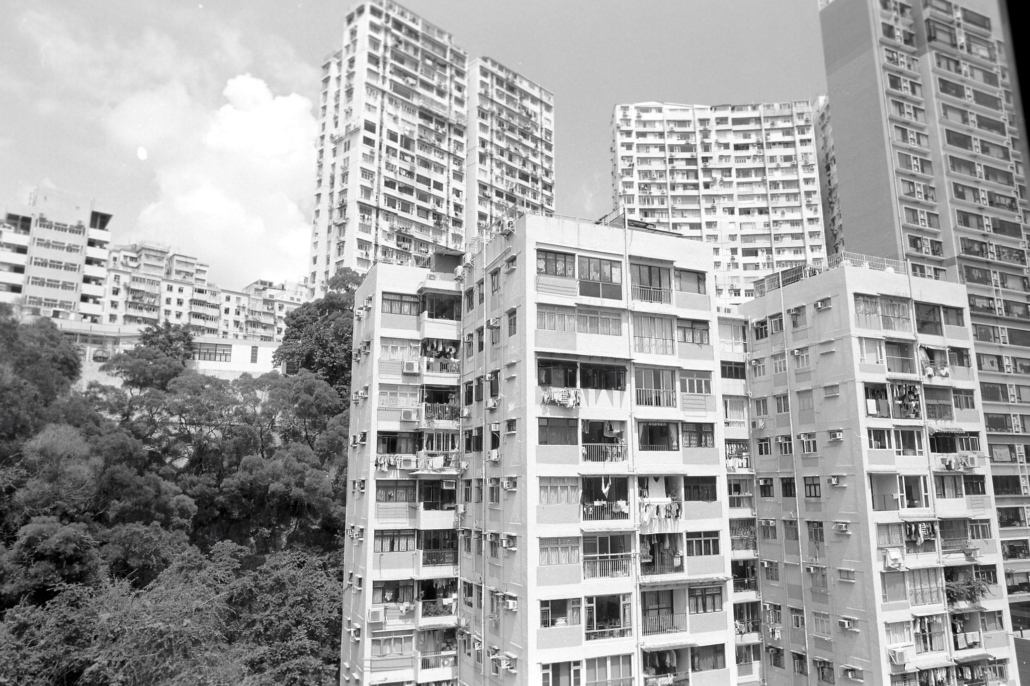 Hong Kong is a special administrative region of China. Estimates determine that its population could grow to 7,249,907 people in 2020. While Hong Kong's recent protests against the Chinese government receives extensive coverage, the high housing prices of Hong Kong precedes the current news. According to a 2019 report by CBRE, Hong Kong had the highest housing prices in the world, surpassing the housing prices of other cities such as Singapore, Shanghai, London, Los Angeles and New York. The report also showed that the average housing prices in Hong Kong were more than $1.2 million. Unsurprisingly, many people in Hong Kong find it hard to afford housing. This gave rise to coffin homes in Hong Kong which are small, partitioned apartment homes. Have the conditions improved in Hong Kong's coffin homes? What kind of projects is the Hong Kong government participating in to improve the housing conditions in its city?
Inside a Hong Kong Coffin Home
According to some estimates, there are 200,000 people, including 40,000 children, living in these coffin homes in Hong Kong. Most of these coffin homes are smaller than 180 square feet. To put this size into perspective, this is only slightly bigger than an average parking spot in New York City. The inhabitants of these coffin homes range from retirees with little to no pension, the working poor, drug addicts and people with mental illnesses. These small spaces and unsanitary conditions sometimes lead to bed bug infestation. Yeung, a coffin home resident who the South China Morning Post interviewed, said that he often spent the night at McDonald's or at internet cafes in order to avoid bed bugs.
A Possible Solution?
The Hong Kong government is making efforts to improve the current state of housing in Hong Kong. The government's main focus seems to be in providing more housing units for the general public. For example, the Hong Kong government proposed an ambitious project to reclaim 1,000 hectares of land near Lantau, which will create an artificial island near Hong Kong. The Hong Kong government plans to create 40,000 homes in this reclaimed land. The project should begin in 2025 with the aim of having residents move in by 2032, and has an estimated cost of $80 billion. However, there are many critics who worry about the long-term impact of this ambitious project.
What the Critics are Saying
Critics have claimed that building this artificial island is the equivalent to "pouring money into the sea." Critics have furthermore pointed out that the project could lead to the destabilization of the city government's fiscal reserves. Environmentalists in Hong Kong are also afraid that the project will distort the hydrology near Lantau Island. These environmentalists are encouraging the Hong Kong government to adopt a "brownfield first" policy. This policy entails developing the 1,000 hectares of land in the New Territories area that is located at the northern part of Hong Kong. The Hong Kong government is also conversing with Hong Kong Disneyland to release a tract of land, that is supposed to be part of Disneyland's future expansion, to the government so that it can utilize it as a residential district.
The housing crisis in Hong Kong is a complicated issue. The squalid and cramped conditions that many people in Hong Kong live in reflect its current housing crisis. The high housing prices have given rise to coffin homes in Hong Kong. The current socio-political instability in Hong Kong, while having some of its roots in Hong Kong society's innate inequality, certainly is not remedying the current housing crisis. The Hong Kong government seems to be very conscious of this crisis. Its efforts to provide housing for its populace, however, still face many challenges. Its ambitious project for creating an artificial island is especially notable. With all this effort, many hope that coffin homes in Hong Kong will become a story of the past.
–YongJin Yi
Photo: Flickr
https://borgenproject.org/wp-content/uploads/logo.jpg
0
0
Lynsey Alexander
https://borgenproject.org/wp-content/uploads/logo.jpg
Lynsey Alexander
2020-04-12 07:30:05
2020-04-08 12:32:27
Life Inside Coffin Homes in Hong Kong