Climate Change: A New Corporate Interest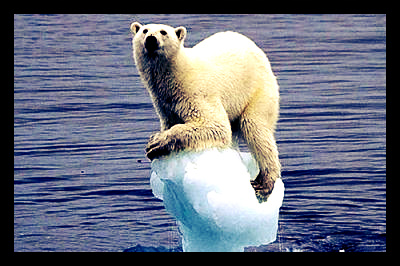 In the past year, 131 climate change bills were introduced in the 113th United States Congress. This total exceeds the number of climate change bills introduced in the entire 112th Congress with another full year still to go.  There is a renewed sense of confidence in the fight against climate change and now it seems the corporate world is beginning to react.
Due to increased droughts, flooding and generally unpredictable weather patterns, major corporations are feelings the impact of climate change.  The Coca-Cola Company, which relies on sugar cane, sugar beets and other agricultural products from Asia and South America, has had to adjust their strategy and recognize the economic cost of climate change.
Nike Inc., another corporate giant with hundreds of factories around the world, has been forced to adjust to lower cotton yields and commodity price volatility.  Many of Nike's factories are located in South East Asia, a region particularly vulnerable to climate change phenomena.
In 2008, due to floods, Nike had to shut down four factories.
This year, the 2014 World Economic Forum (WEF) held in Davos, Switzerland has climate change on its agenda.
A meeting of corporate leaders and politicians from around the world has designated a full day to guest panels and talks regarding climate change and promoting their respective economic interests.  The aim is to build resilience and foster sustainable development through public-private partnerships.
The economic disruption affects companies in various major sectors, from agriculture to energy to manufacturing.  During the 2014 WEF meeting, the World Bank Group President Jim Yong Kim declared this year as "the year of action on climate change."  President Kim expressed the urgency of putting a price on carbon while increasing the market for green bonds, a financial tool that seeks to stimulate and coordinate public and private sector activity to combat climate change.
Despite the added support of some corporate leaders, a significant amount of work still remains.  Even with this support, it is clear that government action needs to be the main pillar beneath this movement.  Climate change denial in politics must be dealt with and American's will have their opportunity to do so through the November elections.
Just ahead of the elections, the UN will host a meeting of world leaders in New York to discuss climate change in hopes to make progress before the planned 2015 summit in Paris where leaders hope to strike an international deal on cutting carbon emissions.  Past meetings and summits have come up empty but the new year brings much needed hope and optimism for everyone fighting for climate change solutions.
– Sunny Bhatt
Sources: New York Times, World Bank Group, The Guardian
Photo: Green Packs
https://borgenproject.org/wp-content/uploads/logo.jpg
0
0
Borgen Project
https://borgenproject.org/wp-content/uploads/logo.jpg
Borgen Project
2014-02-13 04:23:44
2017-11-30 10:52:51
Climate Change: A New Corporate Interest