Child Soldiers in South Sudan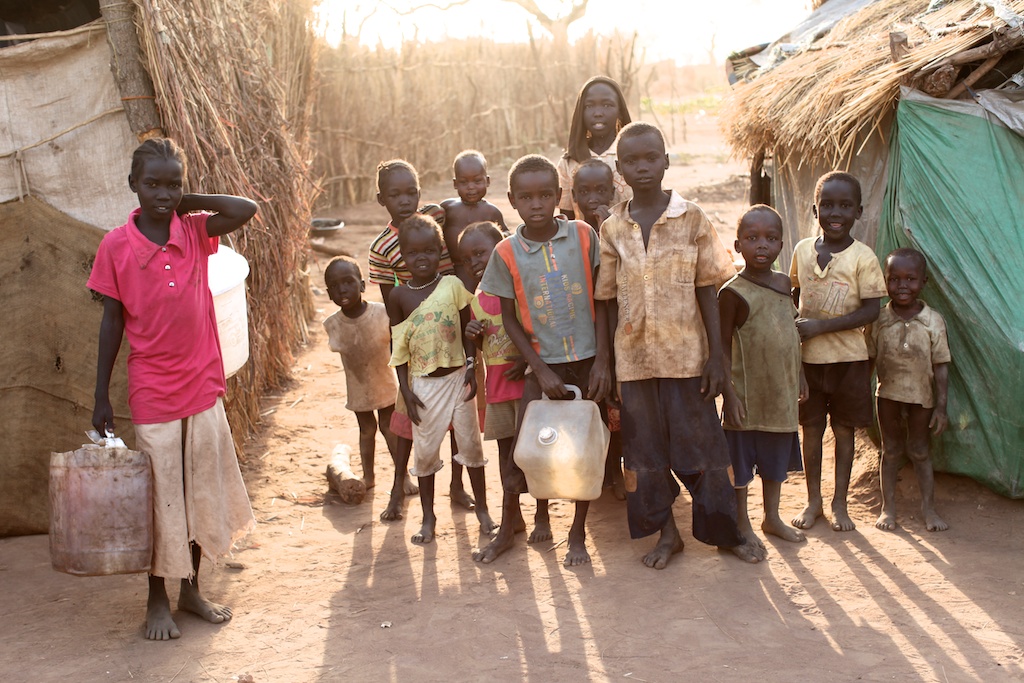 South Sudan has one of the "youngest populations in the world, with more than 70% under the age of 30." The U.N. included South Sudan in its shame list; a list of nations responsible for abuses against children during armed conflict. Following independence in 2011, the region has suffered "subnational violence," which has led to the recruitment and exploitation of child soldiers in South Sudan.
Child soldiers are those under the age of 18 who join armed militias and are used in combat as fighters, spies and suicide bombers. Some become cooks and messengers and often enter into child marriage. Nations all over the world continue to use child soldiers recruited by both armed forces and groups beyond government control. Due to reduced regulation, non-state forces recruit more child soldiers, which makes the issue more difficult to challenge. These groups often recruit children by force, either through abduction or coercion or lure them with financial or drug-related assurances. However, some also join voluntarily, arguably with little comprehension of what participation will involve.
South Sudanese Independence and Civil War
In 2011, South Sudan became an independent state. In 2013, the country entered a civil war after rising political power struggles resulted in a war between the forces of President Salva Kiir, the armed opposition Sudan People's Liberation Army and other smaller armed groups. The violence became worse once leaders began to supply communities with weapons. The South Sudanese conflict, combined with mistrust of government spending and corruption, caused international aid to dry up, which was particularly consequential for a country that relied so heavily on it.
Overall, civil war has had dire humanitarian consequences, with the U.N. declaring hunger and famine to be the worst since the country gained independence. Civilians, especially women and children, continue to suffer at the hands of armed groups and security forces.
Child Soldiers in South Sudan
South Sudan has notoriously used child soldiers in conflict. The precise number is difficult to determine due to the unregulated nature of the crime. UNICEF reported that out of the formally released recruited children in the Western Equatoria state of South Sudan, individuals younger than 15 accounted for 28% of this group. In South Sudan, armed forces recruit more boys than girls. According to Theirworld, children are susceptible to recruitment as child soldiers, when suffering from poverty, displacement or familial separation, which due to the civil war, are all conditions existent in South Sudan.
Looking to the Future
UNICEF plays a vital part in addressing the violations against children in South Sudan. This process involves the release and reintegration of each child and is essential to preventing the normalization of child soldiers. Through the signing and ratification of numerous legal frameworks, such as the Convention of the Rights of the Child and the South Sudan Child Act, the South Sudanese Government has committed to no longer using children in conflict. Since 2015, UNICEF has facilitated the release of 3,677 child soldiers in South Sudan. But, this is not possible without funding as the reintegration program that UNICEF provides costs $2,000 per child.
The family tracing and reunification teams at Save the Children are also instrumental in reuniting former child soldiers with their families. The organization works with local leaders, teachers and police to create "safe spaces" for the protection of child refugees and children who have experienced displacement following the war.
Because more than one in five children in South Sudan suffers from malnourishment, Save the Children trains health workers to address this and runs centers to distribute free medical care specifically tackling this issue. For many former child soldiers in South Sudan, who often miss out on education, it can be difficult to make a living, which is why Save the Children teaches young people vocational skills.
Looking toward the future, South Sudan is taking the steps to stop the use of child soldiers within the country and UNICEF and Save the Children play pivotal roles in this.
– Bethan Marsden
Photo: Flickr

https://borgenproject.org/wp-content/uploads/logo.jpg
0
0
Kim Thelwell
https://borgenproject.org/wp-content/uploads/logo.jpg
Kim Thelwell
2023-03-24 01:30:44
2023-03-23 00:56:14
Child Soldiers in South Sudan