Addressing Child Poverty in Greece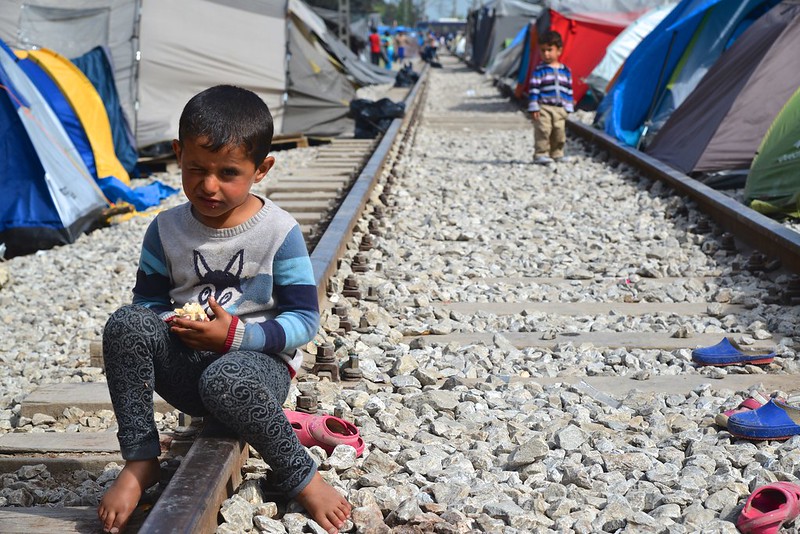 Child poverty in Greece is a prominent issue. About 40% of children under the age of 17 are at risk. According to Eurostat, Greece ranks at the top of the child poverty scale. Furthermore, Greece's poverty rate is the third-highest within the European Union. This article will explore the state of child poverty in Greece and efforts to address it.
Education
The economic crisis in Greece is one of many reasons for the rising child poverty rate. Access to education has decreased as well. As a result, many children are unable to attend school and unemployment rates have skyrocketed.
State education is free until university in Greece and education is compulsory between the ages of 6 and 15. In spite of this, approximately 11.4% of students dropped out of school in 2010. Moreover, an average of 30,000 students never enter high school. The highest high school dropout rate is in the Dodecanese islands and Rhodope.
Child Abuse
Giorgio Nikolaidis is a child psychiatrist and head of the Mental Health Department of the Institute of Child Health. He stated that inadequate child protection services were further undercut long before the economic crisis. Authorities are often aware of domestic, sexual abuse against children; however, they do not take the correct measures to protect children.
"I have seen cases where four-year-old kids were treated for sexually transmitted rectal HPV for over a year and no investigation had been undertaken to determine how they got it," Nikolaidis said. The reality is that there is no coherent system to effectively protect victims.
The Greek constitution prohibits forced labor, but the minimum age for work is as low as 12 for people working in a family business. Thus, families often send their children to the streets to beg for money. Although Greece ratified the Worst Forms of Child Labor Convention, these activities remain unpunishable by law. Children who spend more time on the streets are also at an increased risk of child trafficking.
Together for Children
Together for Children is an NGO that provides assistance to young people and their families. The organization is comprised of nine member organizations that work in child welfare. Its mission is to provide immediate support for children, families and individuals with disabilities.
The organization established a child helpline that provides free counseling services and emotional support for children and their families. Together for Children strives to tackle child poverty in Greece and create sustainable living conditions. Additionally, the organization ensures access to free education through various programs such as a nursery school for children with cerebral palsy, a development playgroup for children with cerebral palsy and other disabilities, a special primary school for children with cerebral palsy and productive workshops for adults with cerebral palsy. Together for Children also has activities and programs to support unaccompanied minors who are refugees.
Assisting more than 30,000 children every year, Together for Children has received the Silver Medal of the Academy of Athens for its social contribution. In 2019, it also received a BRAVO Award for engaging with thousands of citizens in support of its initiative: Equal Opportunities for Children: Actions for Health and Education in Remote Areas of Greece.
Looking Forward
Organizations like Together for Children help create a better society for children to flourish. It focuses on improving the health and well-being of impoverished children, creating opportunities for quality education and supporting refugees. This organization has taken great strides in alleviating child poverty in Greece.
Poverty in Greece remains high due to the lack of education, child abuse and labor exploitation. Sexual and labor exploitation impoverishes children mentally and physically. Although the Greek financial crisis is often blamed for inadequate social services, there is much more that the country should be doing to protect children. Moving foward, it is essential that the government and other humanitarian organizations prioritize addressing child poverty in Greece.
– Marielle Marlys
Photo: Flickr
https://borgenproject.org/wp-content/uploads/logo.jpg
0
0
Jennifer Philipp
https://borgenproject.org/wp-content/uploads/logo.jpg
Jennifer Philipp
2021-03-20 07:31:11
2021-03-17 11:35:01
Addressing Child Poverty in Greece