10 Facts About Child Labor in India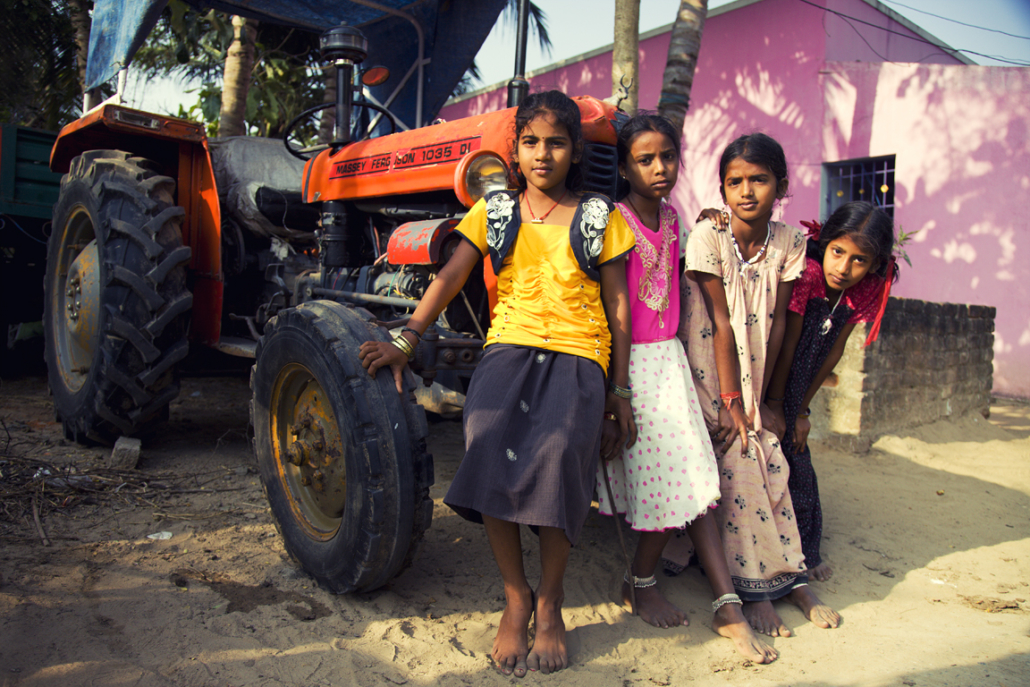 Child labor binds more than 218 million children around the globe. India has the highest number of children in the world involved in child labor, numbering 10.1 million. Between 4.5 to 5.6 million of these children are between the ages of 5 and 14, according to the 2011 census. Child labor is most prevalent in Uttar Pradesh, Bihar, Rajasthan, Madhya Pradesh and Maharashtra. Most of these children are part of the "untouchables" caste, the lowest caste in India. Other castes shun them and they often work in occupations such as burials. Here are 10 facts about child labor in India.
10 Facts About Child Labor in India
Impoverished Children: There are child labor employment agencies in India that look for children in impoverished communities. Often, floods, waterlogging or droughts plague the areas they search. A family's survival may depend upon their children going to work.
Unregulated Work: Child laborers in India work under the table. The establishments where children work are unregulated. Because of this, employed children do not reap the benefits of child labor laws and other governmental laws that govern the workplace. The children often work from 9 in the morning until 11 or 12 at night. There are many workplaces where the children only get the opportunity to bathe once or twice a week.
Child Labor Reduction: The Indian government says the child labor market has seen a 64 percent decrease between 2005 and 2010. According to the country's labor ministry, 4.6 million children were working in 2011 verses the 12.6 million a decade earlier. Unfortunately, this is the most recent data, as there has not been a national child labor count since 2011. The definition of what qualifies as child labor is also changing in India.
Child Trafficking: Child trafficking plays an important role in child labor. There are two types of child trafficking: forced labor where children must leave their homes to work in mines or factories and sex trafficking, which often involves young girls. Often, there are Child Domestic Labor placement agencies that are part of this trafficking.
Penalty for Child Labor: Child labor in India was not a punishable offense until a few years ago. Today, if the authorities find a person guilty of being involved in child labor in India, the penalty is a fine between $281.52 and $750.79 or imprisonment for up to two years.
Types of Child Labor: Seventy percent of children involved in child labor in India work in agriculture. Most of the rest work in construction. Many children in India work in hidden workstations, employers' homes, tiny factories or remote areas.
Child Labor in Metropolitan Areas: Puja Marwaha, the chief executive of Child Rights and You, said that children have migrated to metropolitan areas of Mumbai and Delhi for work. She cited a government report which showed a 60 percent increase in the child workforce of Mumbai in the decade leading up to the census of 2011.
Child Labor Ban: There have been several laws dating back to the 1930s banning child labor in India and promoting education. The Right to Education Act, enacted in 2009, required children between the ages of 6 and 14 to attend school. The Child Labor Protection Act of 1986 banned employing children under the age of 14; however, there are exceptions in the act that allowed children to work in family businesses. Because of these exceptions, critics of the act say that it allows child labor by default in Indian villages.
Mica Mining: Many children involved in child labor in India work in mica mines. These mines often exist deep in the forest far from prying government eyes. The largest mica deposits are in the Kadarma district of Jharkhand province. Generally, mining is the only livelihood the families of these children have. Children also work in India's coal mines. They are useful in the mines because they can go into holes too small for adults known as rat holes. Many children, especially those working in coal mines, have no training, protection or monetary compensation for injuries.
The Bonded Labor Act: When the Bonded Labor Act releases children from child labor, they receive a certificate and compensation varying from $1,407.58 to $4,222.75. Schools or government-aided NCLP centers admit the kids for their education. If the child is 16 or 17, they receive vocational training. There are many children who were child laborers who are now lawyers or engineers.
There are international companies working toward eliminating child labor in India, including IKEA, which expanded its involvement with Save the Children to reach an additional 790,000 children in India. It also donated 7 million Euros in an effort toward this cause. Eliminating child labor in India requires improving income and education in the nation. Additionally, consumers can help by striving to only buy products that child labor did not produce.
 – Robert Forsyth
Photo: Flickr
https://borgenproject.org/wp-content/uploads/logo.jpg
0
0
Lynsey Alexander
https://borgenproject.org/wp-content/uploads/logo.jpg
Lynsey Alexander
2020-03-04 07:30:57
2020-03-02 08:21:18
10 Facts About Child Labor in India