Celebrities Who Advocated For Yemen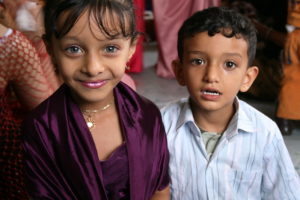 Yemen is currently facing the largest humanitarian crisis in the world. Around 80% of 24 million Yemen citizens are in dire need of humanitarian aid. Around 50% of them are children. On top of battling high poverty and famine rates, they also have to handle the rapid spread of COVID-19. Many healthcare workers are volunteering their services because they are not provided a salary. Today, 10.2 million children do not have access to basic healthcare, and now, their futures are uncertain. Fortunately, there have been many celebrities who advocated for Yemen in the efforts of turning things around for the best.
What is Going on in Yemen?
The ecology issue in Yemen is partially responsible for its political instability. Each citizen, on an annual average, has around 140 cubic meters of water usage. Yemen's lack of a main water source has led to its low supply of food. This unfortunate problem has created many disputes in rural areas over food and water supplies. The quarrels are responsible for about 4,000 deaths each year. In addition, Yemen has been a part of an ongoing war. The war in Yemen started in 2014 when the Houthi rebels controlled the capital of Yemen and the largest city, Sana'a. They demanded lower fuel prices and a new constitution. Due to that, as of 2015, over 100,000 Yemen citizens have lost their lives and homes. As of now, Yemen is in need of foreign aid. Thus, many individuals, including celebrities, are shedding awareness to Yemen's humanitarian crisis.
American Celebrities Who Advocated for Yemen
Halsey is an American singer, songwriter and activist. She advocated on her social media about the humanitarian crisis Yemen is currently experiencing. She shared that she has made a $20,000 donation to help the children who are suffering. Halsey encourages her supporters to shed a light on Yemen's issue by sharing her posts and tells them to donate.
Additionally, George Clooney is an American actor, film producer, director and activist. Back in 2017, he began advocating on the crisis in Yemen and other neighboring countries. He is actively known for his humanitarian services. At the time, he encouraged all Americans to contribute donations for those suffering on impoverished lands.
Gigi Hadid, an American fashion model, is also one of the celebrities who advocated for Yemen. She did this by advocating for its crisis through her Instagram story. She brought awareness by sharing a post from an Instagram account named @muslim. In addition, Hadid provided a post with links for her fans to donate.
More Celebrity Advocates
Furthermore, Ben Stiller is an American actor, comedian, film producer, film director and writer. Since 2017, he has been urging citizens to pay attention to countries facing huge humanitarian crises. These countries include Somalia and its neighboring territories. He posted a two-minute video on his Twitter, informing viewers on how certain countries' citizens are dying due to the lack of resources.
Mark Ruffalo is an American actor and producer who is famously known for his role in the film "Avengers: EndGame." He called for citizens to help stop the ongoing illegal war in Yemen. In a video he spoke in, Ruffalo informed his viewers that the United States is providing weapons to Saudi Arabia, who are also using starvation as a tactic of war. He stated that the U.S.'s involvement is unconstitutional and needs to be stopped. Ruffalo urged people to call Congress and vote for the Sanders-Lee Resolution to end the unauthorized U.S. war in Yemen.
Overall, when celebrities advocate on behalf of countries in need of aid, such as Yemen, they are bringing awareness to millions of their social media followers who were possibly unaware of foreign issues. By making generous donations, celebrities and their fans are able to make changes and improve the living conditions of Yemen citizens.
– Megan Ha
Photo: Flickr
https://borgenproject.org/wp-content/uploads/logo.jpg
0
0
Kim Thelwell
https://borgenproject.org/wp-content/uploads/logo.jpg
Kim Thelwell
2020-08-07 22:01:29
2020-08-08 10:27:34
Celebrities Who Advocated For Yemen