Causes of Poverty in Sweden Mitigated by Strong Policy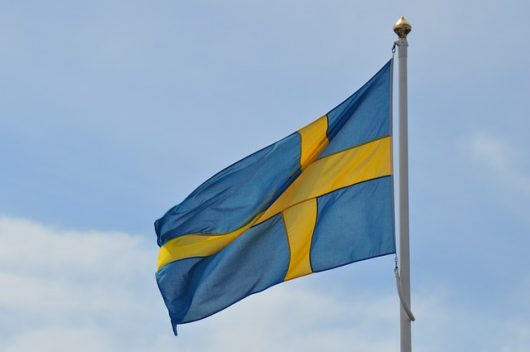 Sweden is a nation in northern Europe that is home to about 10 million people. One of Sweden's defining characteristics is its neutrality. Formerly a military power, it has been more than 200 years since Sweden has gone to war. This is not the nation's only impressive accomplishment. Sweden's other notable claim to fame is its robust economy. Overall, the economy is very strong, and measures have been enacted to reduce and alleviate the causes of poverty in Sweden.
Some statistics about Sweden's economy:
• In 2016, the nation's GDP was $511 billion
• The nation's unemployment rate is about 6 percent
One strength that enables Sweden's economy to achieve as much as it does is how easy the nation makes doing business. In fact, Forbes rated Sweden as the best country in the world for business in 2017. By comparison, the U.S., an undeniable economic power, is ranked 23rd. Some of the factors that Forbes took into consideration were innovation, taxes, technology, levels of bureaucracy and stock market performance.
Another factor that allows for Sweden's economic success is its interest in defending and promoting gender equality. In 2016, the World Economic Forum created its Global Gender Gap Index and showed the progress that Sweden has made in this area. According to the index, Sweden trails just three nations, Iceland, Finland and Norway, in terms of gender equality. While economic gain may not be the first thing you think of when you improved gender equality, it really is the case. The European Institute for Gender Equality (EIGE) believes in a very simple cause and effect relationship: "If the EU stepped up its efforts to improve gender equality, more jobs would be created, GDP per capita would increase and society would be able to adjust better to the challenges related to the ageing population."
These and other actions have limited the causes of poverty in Sweden and ensure a good quality of life for its citizens.
– Adam Braunstein
Photo: Pixabay
https://borgenproject.org/wp-content/uploads/The_Borgen_Project_Logo_small.jpg
0
0
Borgen Project
https://borgenproject.org/wp-content/uploads/The_Borgen_Project_Logo_small.jpg
Borgen Project
2017-10-05 01:30:32
2020-07-22 08:06:19
Causes of Poverty in Sweden Mitigated by Strong Policy