Causes of Poverty in Libya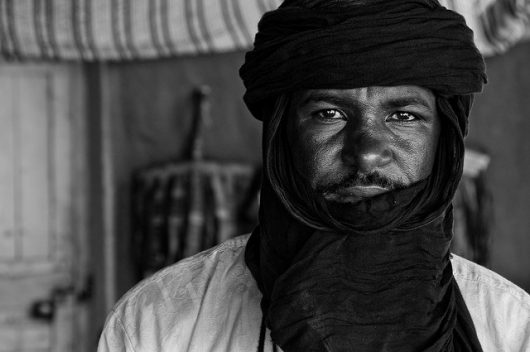 Libya has long been home to a bounty of natural resources. Despite the potential these resources have to lift many out of poverty, poverty persists in this North African country. In order to improve the quality of life for many Libyans, it is important to understand the causes of poverty in Libya.
Although exact statistics regarding poverty in Libya remain unavailable, it is estimated that roughly 33 percent of Libyans live at or below the poverty line. Many Libyans live without access to clean drinking water or proper sewer systems and struggle to have their basic needs met.
This is despite the fact that Libya is home to Africa's largest oil reserves and the tenth largest reserves in the world. The country's economy has long relied on petroleum production; however, this has recently posed poverty-related issues.
Libya's economy is almost entirely dependent on oil and gas. Oil reserves account for 50 percent of the country's GDP and 95 percent of its exports. Outside of petroleum production, there is very little economic opportunity to be found in this country. Libya has long been closed off to tourism and international exchange, which limits job opportunities for many.
This has been especially problematic in recent years. Since 2014, Libya has been embroiled in civil war, and oil prices have hit a seven-year low. Crude oil production has been in decline as a result and many continue to live in poverty due to an economy whose development has been hindered by political turmoil.
This political turmoil is another one of the causes of poverty in Libya. Even after the armed rebellion that led to Muammar Gaddafi's overthrow in 2011, violence and instability continue to plague Libya. Control of the government has changed hands multiple times as a transitional government handed power over to an elected parliament, which voters chose to replace with another elected parliament.
As of yet, these changes have failed to promote peace in Libya. Living conditions continue to decline as civil war ensues and strains local resources. The causes of poverty in Libya are difficult to combat, yet there is still an opportunity for peace to be found.
– Jennifer Faulkner
Photo: Flickr
https://borgenproject.org/wp-content/uploads/logo.jpg
0
0
Borgen Project
https://borgenproject.org/wp-content/uploads/logo.jpg
Borgen Project
2017-08-15 01:30:00
2020-06-11 08:35:38
Causes of Poverty in Libya