10 Facts about Cambodian Refugees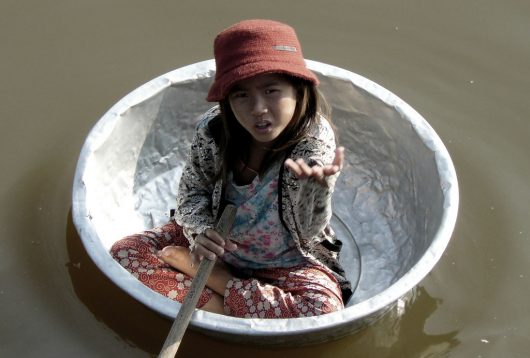 Cambodian refugees have been fleeing their country since the beginning of the violent regime of Khmer Rouge in the 1970s. The Communist Party of Khmer Rouge was in power from 1975-1979 and led by the Marxist leader Pol Pot, whose main goal was to make Cambodia an agrarian utopia, resulting in millions of deaths.
One could believe that things have since settled in what is viewed as one of the most corrupt nations on the planet. However, Cambodia and its people are still waiting for a stable future.
Obstacles continually arise for Cambodia and its people while they are only presented with small reliefs. Below are 10 facts about Cambodian Refugees and their current status:
Australia and the United States provide a wealth of opportunities for new settlers and have been a safe-haven for many Cambodian refugees since the mid-to-late 1980s.
In September of 2014, Australia and Cambodia signed an agreement without the parliament or civil society in either country knowing about it. The agreement stated all refugees currently residing in Nauru, under Australia's watch, would be relocated to Cambodia.
Cambodia is a signatory to the 1951 Refugee Convention. The Convention defines what a 'refugee' is and outlines the rights of the displaced, as well as the legal obligations of States to protect them.
In the last six years, over 2,300 former stateless Cambodian refugees have received citizenship in Vietnam. The United Nations High Commissioner for Refugees (UNHCR) regional protection adviser Thomas Vargas stated "this [citizenship] sets an excellent example in the region for resolving statelessness and is a great way to start commemorating the 50th anniversary of the 1961 Convention on the Reduction of Statelessness." Vargas has also encouraged other Asian countries to look to Vietnam when it comes to finding solutions for statelessness.
Hun Sen, current Prime Minister of Cambodia and President of the Cambodian People's Party, has been in power since 1985. "For three decades, Hun Sen has repeatedly used political violence, repression, and corruption to remain in power," Brad Adams, the Asia director of Human Rights Watch, stated in his 2015 report.
Many Cambodian refugees have faced major difficulties during their resettlement in the U.S. One such difficulty is how American society has received and treated Cambodians as a people. The second difficulty involves the horrific hardships Cambodian refugees have faced in comparison to other immigrant groups.
Long Beach, California and Lowell, Massachusetts are dubbed as the "Cambodian Capitals of America."
The early 80s punk band "The Dead Kennedy's" released the song "Holiday in Cambodia" which is critical of Pol Pot's regime in Cambodia as well as the United States' lack of aid.
Refugees of Cambodia are reported as having the highest levels of psychological distress out of all the Southeast Asian refugee population in the U.S.
Since 2002, there have been over 500 people deported from America to Cambodia due to the signing of a repatriation agreement.
The settlement and deportation of Cambodian refugees and all Southeast Asian refugees alike is proving to be a history lesson on supporting future refugee populations for all nations.
Since it is apparent a more humanitarian approach to the Cambodian people will not begin within the country's borders, the world will have to focus more humanitarian attention on Cambodia. In the meantime, countries should welcome and help resettle the large number of Cambodian refugees around the globe.
– Keaton McCalla
Photo: Flickr
https://borgenproject.org/wp-content/uploads/The_Borgen_Project_Logo_small.jpg
0
0
Borgen Project
https://borgenproject.org/wp-content/uploads/The_Borgen_Project_Logo_small.jpg
Borgen Project
2016-10-04 01:30:51
2020-06-05 10:49:08
10 Facts about Cambodian Refugees